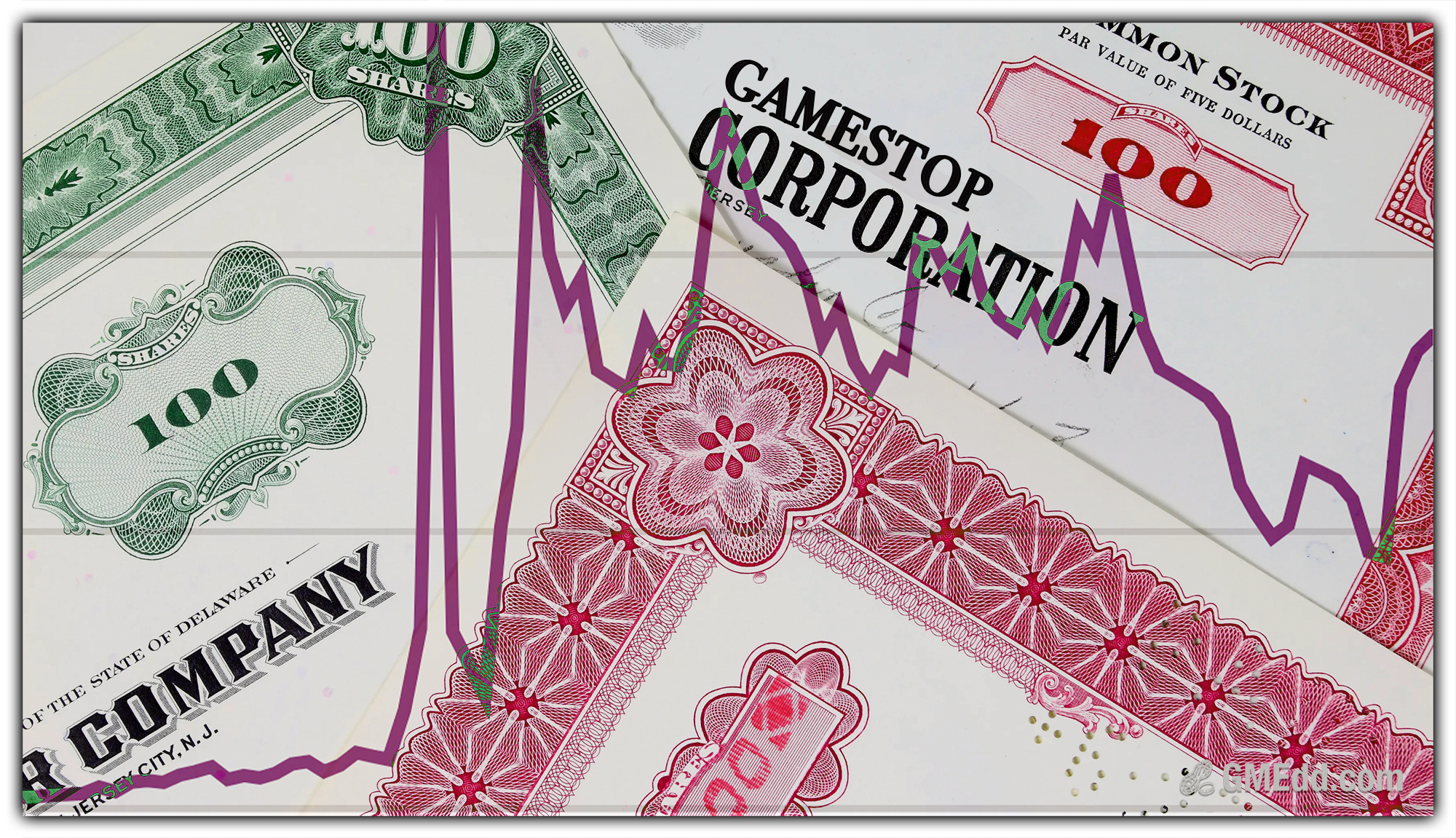 GameStop has risen 15% after-hours upon an official announcement of their intentions to request a stock split.
Revealed via Form 8-K Filing, GameStop is planning on asking for shareholder approval at the upcoming 2022 Annual Meeting on an increase in the number of authorized shares of Class A common stock from 300,000,000 to 1,000,000,000.
If granted, GameStop will file an amendment to the Company's Charter Amendment in order to implement a stock split of the Company's Class A common stock in the form of a stock dividend and provide flexibility for future corporate needs.
So what?
For nearly a year, retail investors have speculated if GameStop would ever engage in a stock split. Even GMEdd.com published tongue-in-cheek conspiracy when Chairman Ryan Cohen shared a photo of himself with split chopsticks under his nose.
Right now, GameStop has 76.3M outstanding shares, with existing authorization up to 300,000,000 shares. The company is asking for approval to raise that authorized cap to 1,000,000,000, indicating an intention that they are likely seeking between a 4:1 to 13:1 split.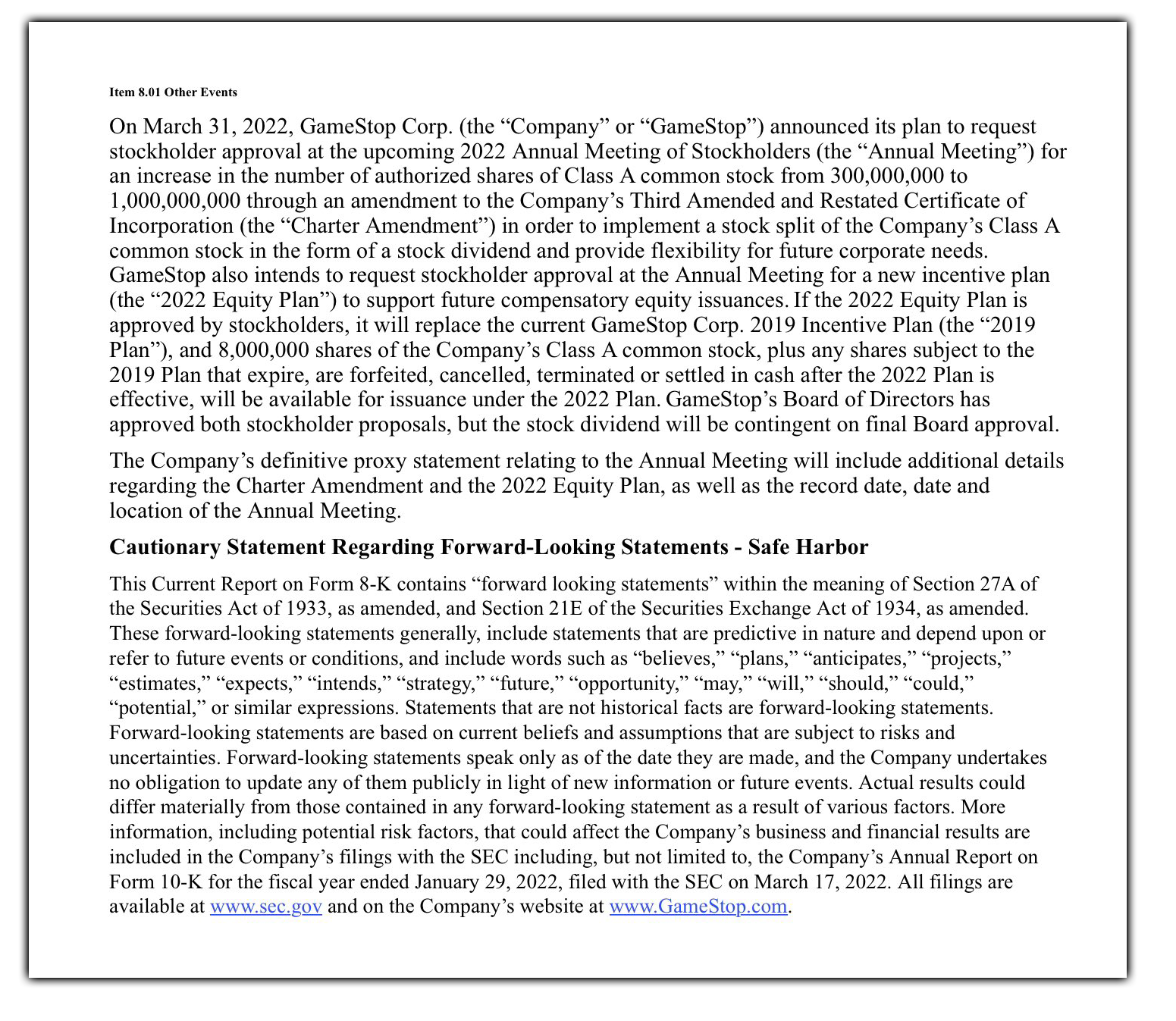 GameStop's Form 8-k Filing from March 31st
GameStop's proposed stock split plan would be completed through a stock dividend, which awards existing shareholders with new shares.
Unlike a typical stock split where already held shares are divided, in a stock dividend additional shares are allotted to existing shareholders.
anything else?
GameStop also intends to request stockholder approval at the Annual Meeting for a new incentive plan to support future compensatory equity issuances.
If the 2022 Equity Plan is approved by stockholders, it will replace the current GameStop Corp. 2019 Incentive Plan, and 8,000,000 shares of the Company's Class A common stock, plus any shares subject to the 2019 Plan that expire, are forfeited, cancelled, terminated or settled in cash after the 2022 Plan is effective, will be available for issuance under the 2022 Plan.
GameStop's Board of Directors has approved both stockholder proposals, but the stock dividend will be contingent on final Board approval.