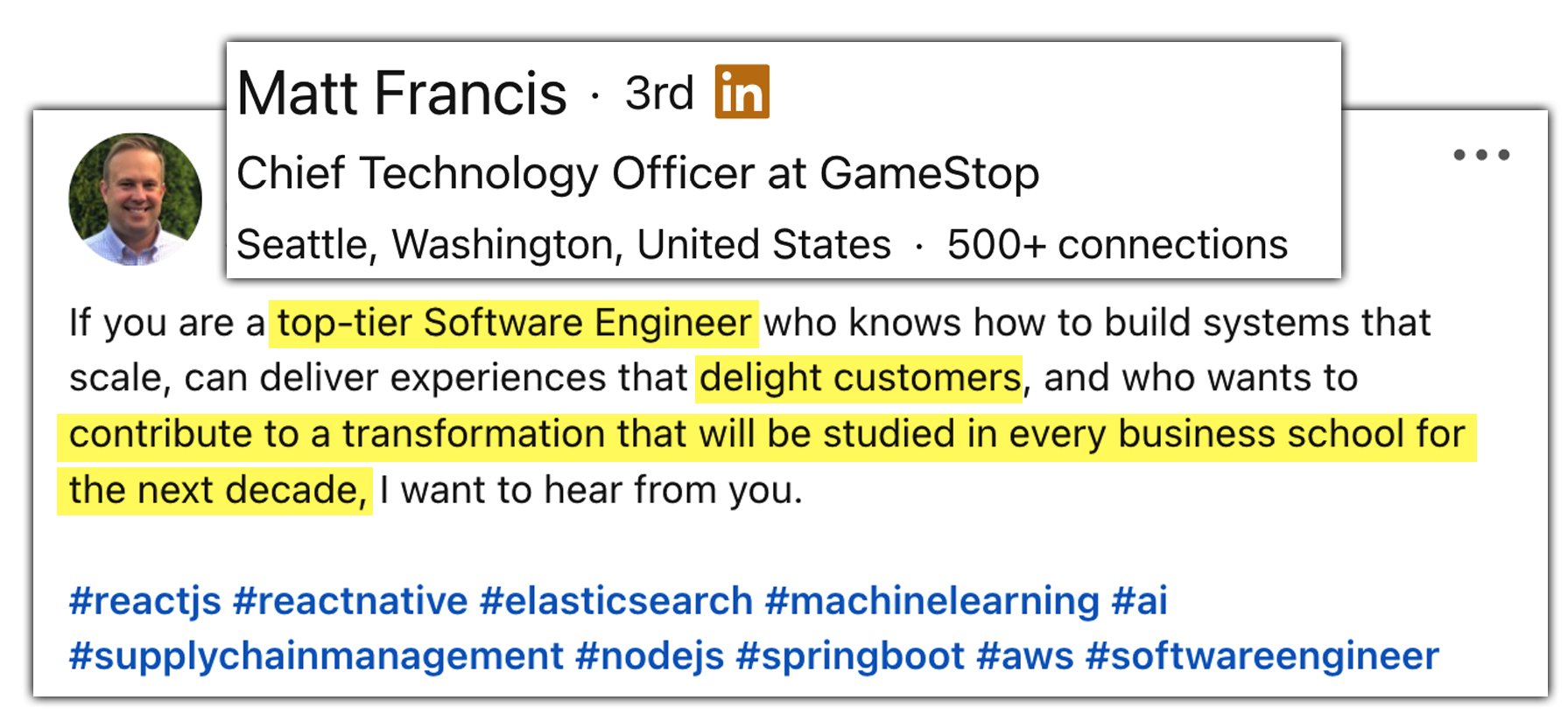 While GameStop investors still have not been provided a strategic roadmap, LinkedIn has become the next best resource for an inside look on management's path forward.
Matt Francis, the newly-appointed Chief Technology Officer from Amazon, has shared a bullish post looking for hires for the software division.
If you are a top-tier Software Engineer who knows how to build systems that scale, can deliver experiences that delight customers, and who wants to contribute to a transformation that will be studied in every business school for the next decade, I want to hear from you.
The continued emphasis on delighting customers is present here, but more notably is his choice of language toward the transformation.
Matt Francis, GameStop's CTO, states that the transformation will be studied in every business school for the next decade.
The post was also shared by Robert Loewenbein, who served as the Associate Director of Customer Service at Chewy, after working for Chewy from February 2014 to November 2020, almost seven years.
Robert's LinkedIn reveals that in March 2021 he was hired as Director of Continuous Improvement for GameStop, to work under the SVP of Customer Service Kelli Durkin, also from Chewy.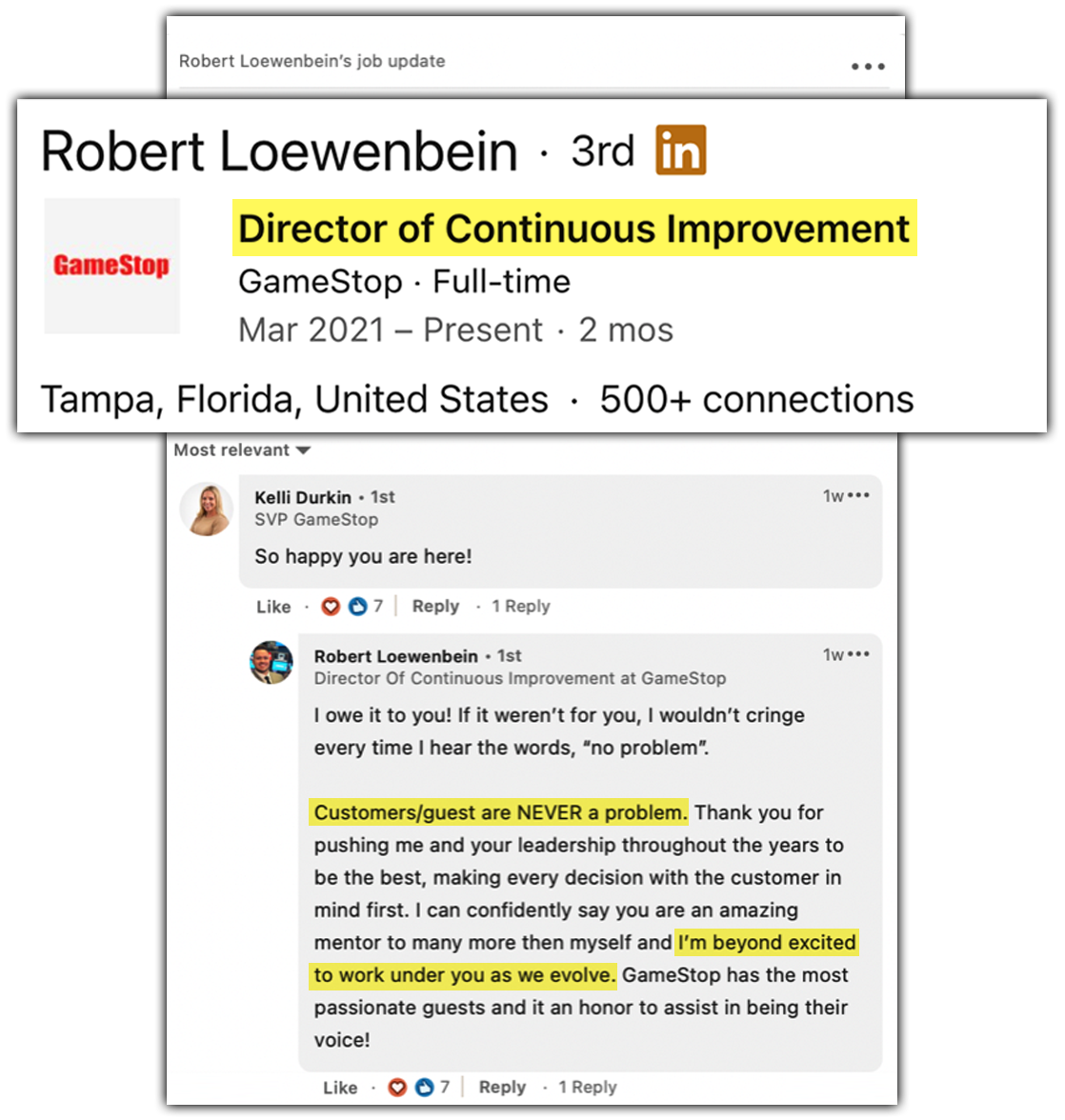 Robert Loewenbein goes on to thank Kelli Durkin for her customer service mentoring, stating that "Customers/guests are NEVER a problem."
Director of Continuous Improvement you say? Sounds like a job more suited for our buddy Mr. Vlad Tenev.