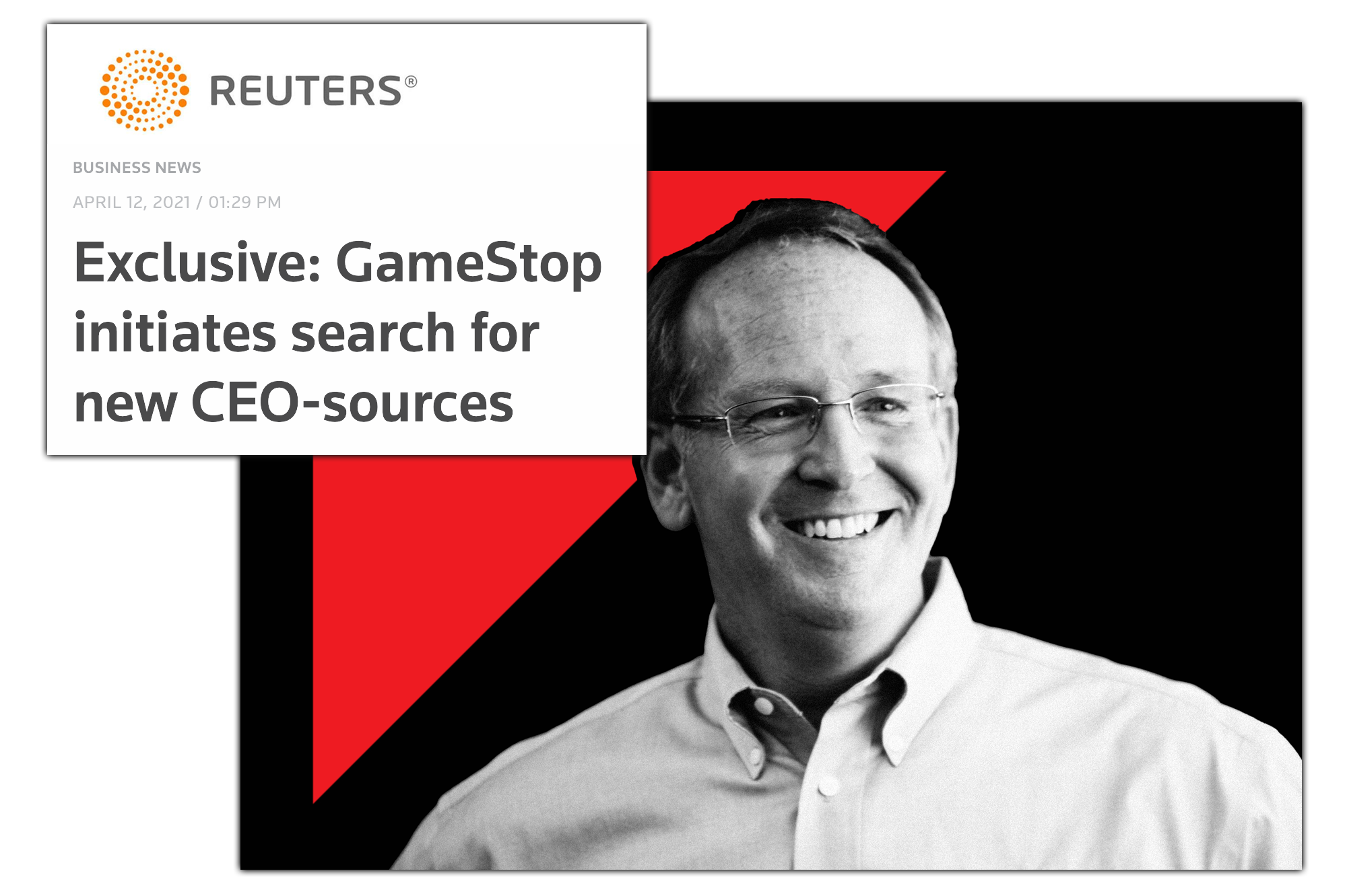 GameStop Corp is looking for a new chief executive to replace George Sherman as it pivots from being a brick-and-mortar video game retailer to an e-commerce firm, three people familiar with the matter told Reuters on Monday.
GameStop's board is working with an executive headhunter on the CEO search, the sources said, requesting anonymity because the matter is confidential.
12 April 2021 6:00PM Editorial Update: In a batch of new job listings shared by GameStop on LinkedIn, the company seeks to hire an Executive Administrative Assistant.
Listed among the Essential Job Duties and Responsibilities:
Assist in coordinating annual store manager's conference, as well as all other meetings or events, as requested by the CEO and/or President.
This is incredibly out of the ordinary for a company with a departing Chief Executive Officer.
Why would GameStop be looking for an assistant to the CEO when the current CEO is on their way out? Could the company already have a replacement in mind, potentially from within?