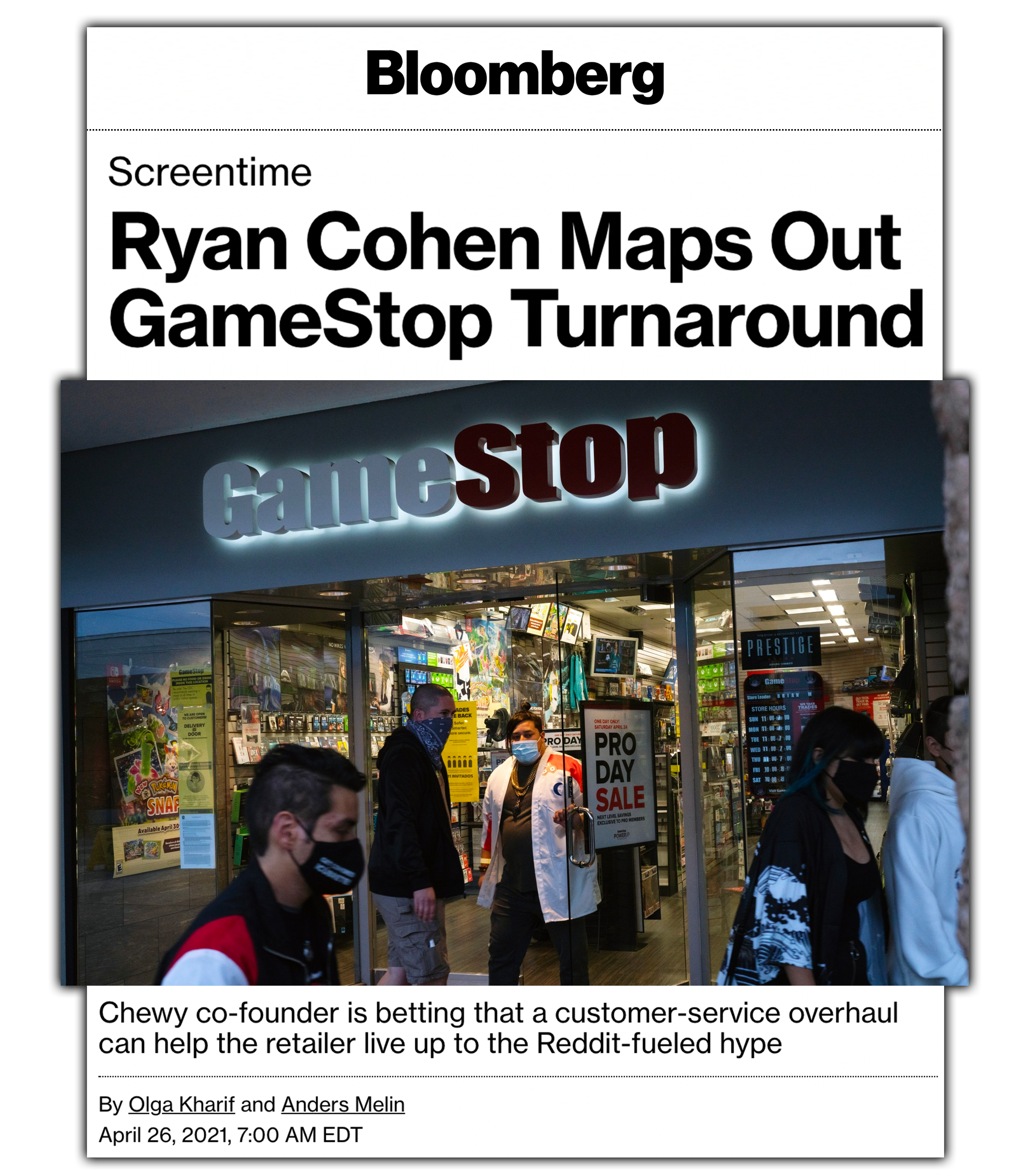 This morning, Olga Kharif and Anders Melin of Bloomberg have published an article that details Ryan Cohen's past success with Chewy and the talent he, along with his team, bring to GameStop.
Cohen's goal is to push the company rapidly into e-commerce, and according to people familiar with his thinking, he plans to borrow heavily from the model he implemented at Chewy to pull off that transition.
The piece also mentions Cohen's personal background, regarding his lack of a college education and the path of his father inspiring his demeanor.
Cohen, who was born in Montreal, never went to college. He has credited much of his success building Chewy to his father, who ran a glassware business and died in 2019. In person, Cohen has a soft-spoken demeanor, revealing little of his shrewd business instincts and ability to drive bargains with suppliers, former colleagues say.
Kharif and Melin also delve into Cohen's mischievous Twitter usage, something we have spent hours speculating on.
Cohen has embraced the mischievous spirit of Elon Musk as he pursues a GameStop comeback. Like Tesla Inc. 's prankster-king, he posts goofy and sometimes mysterious images on social media (a poop emoji over a picture of a Blockbuster store or the stuffed bear from the movie "Ted" using a bong ). That's helped him win over the Reddit crowd, which turned GameStop into a so-called meme stock.
While none of this is news to GMEdd readers, it is bullish to see the press picking up on the real story behind the GameStop investment thesis.
Check out the article to read more
Related