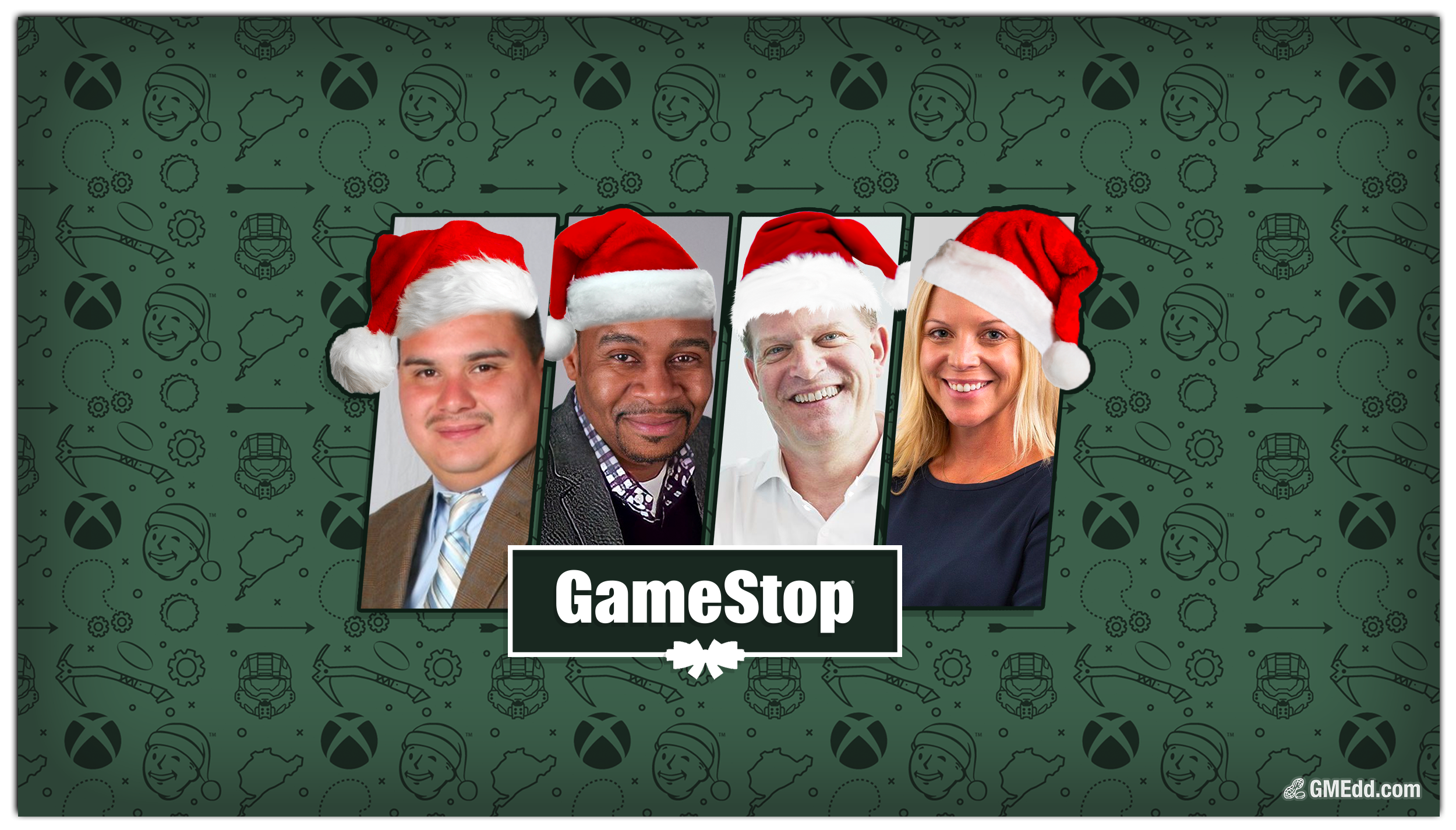 After a GameStop customer shared his appreciation for executives on LinkedIn, GMEdd.com reached out to hear what it was about; "GameStop has my business forever. I won't buy video game stuff from anybody else after what they did."
'Twas the week before Christmas, and all through the nation
Supply lines were clogged, to growing frustration;
Even for those with a toy in their cart,
The system itself seemed unwilling to part.
"I tried and tried, I would be signed in with my credit card info already in, open all day for Walmart, GameStop, Target… four or five different windows I had opened and signed in."
The newest of consoles were hardest to find,
And so when it seemed that the stars had aligned,
And an order to buy one, at last it went through!
The customer fervently hoped it was true.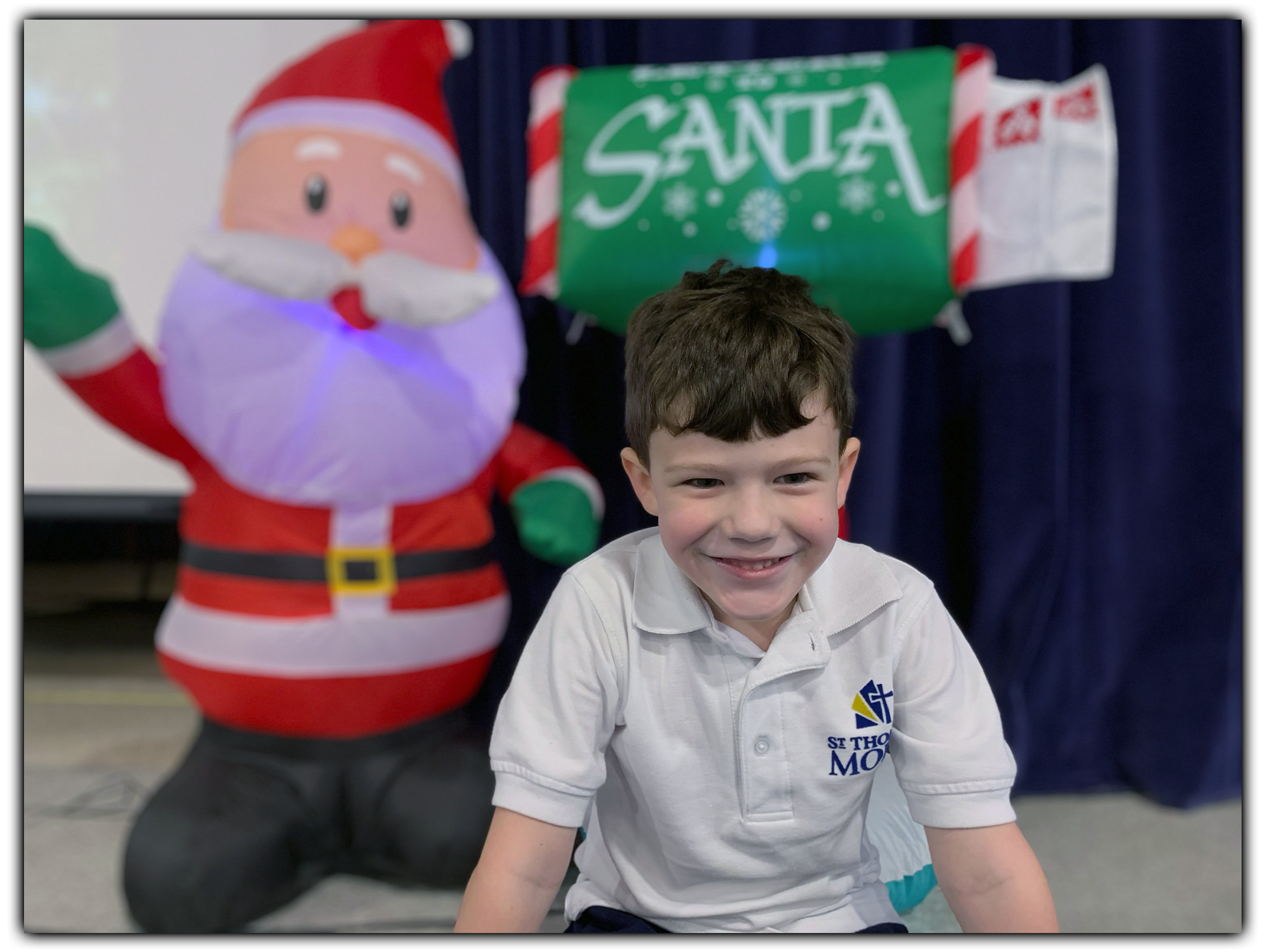 Having deemed the task too difficult last year, Jimmy Fontenot of Baton Rouge, Louisiana was determined to find the new Xbox for his son this Christmas.
But alas, '21 did conspire to thwart
And he watched as the online tracking cut short;
And the order it sat, in limbo for ages,
The frustration it grew, in fits and in stages;
"So the weird thing is, I got the tracking number and I could see that [the courier] had it, and then it just froze and just wouldn't move."
Then suddenly, cries for assistance were heard
And a flurry of emails gave the good word,
"We heard of your plight; we'll work as a team,
And help you to realize your son's gaming dream."

After the shipping courier lost Jimmy's order and with only a week until Christmas, the father reached out to several GameStop executives on LinkedIn for help.
And what should arrive in a matter of days?
The fabled new Xbox, that holiday craze!
"We shipped a second as well, to ensure its speed,
Please pass it on to a family in need!"
"They all sent me messages back, it was in an hour. They told me, 'Look, we're going to figure out what's going on. We're going to help you.'"
There's a surefire way to make patrons delight,
And that's to make every transaction end right;
To bring joyful smiles to little kids faces,
As they're finally off to the Forza 5 races.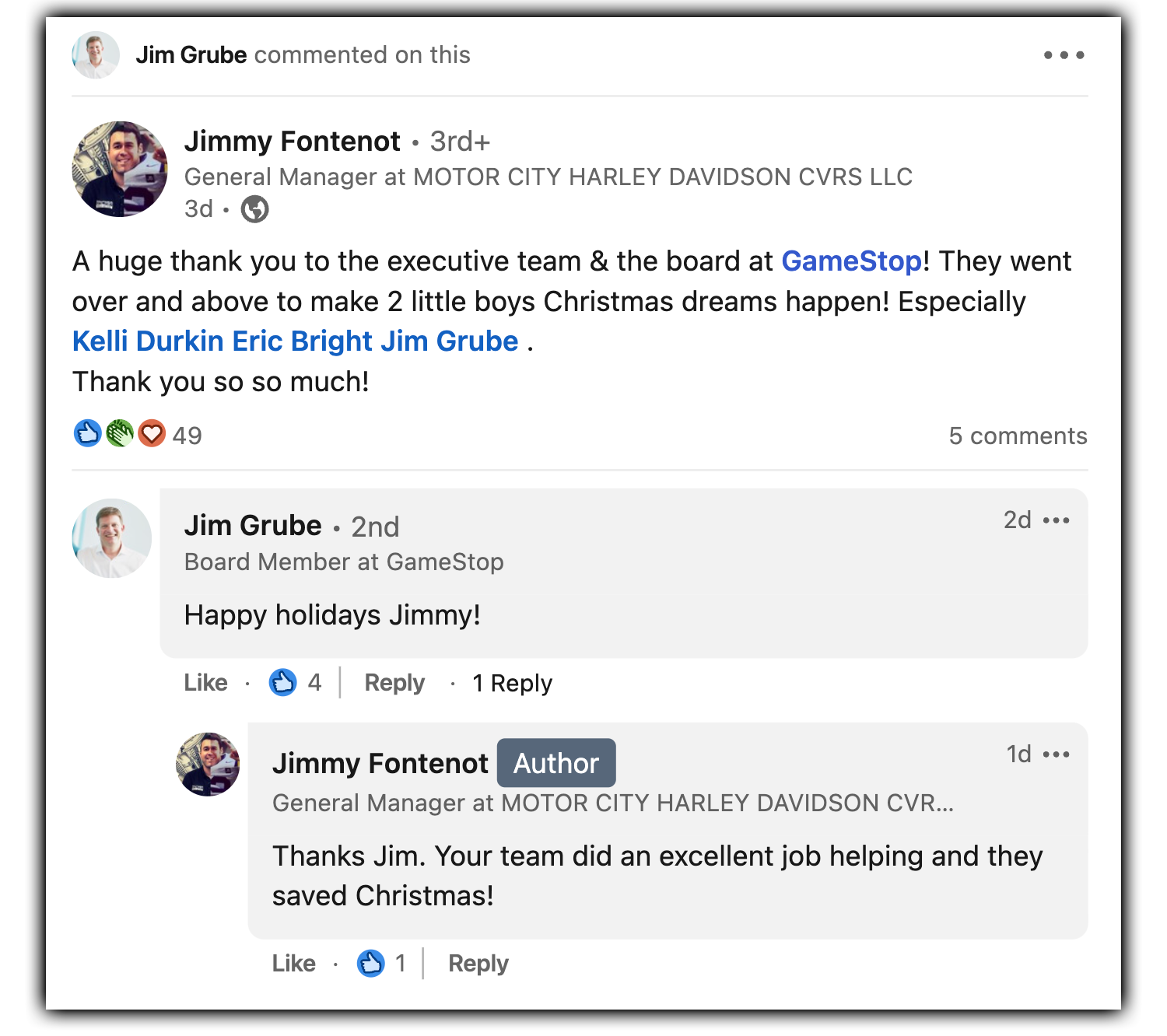 GameStop employee veterans and Ryan Cohen's cohorts worked together, shipping an Xbox from both the York, PA fulfillment center and the Grapevine, Texas location to ensure one would arrive on time.
But wait! There's a coda to this little tale,
So before you depart we choose to avail:
In the hustle and bustle at the end of the year,
When each of us seeks out a little good cheer;
"I said, 'Look, I got a, you know, an underprivileged family that normally wouldn't be able to buy this, I can donate the other console to them if y'all want,'" Fontenot said.
"Eric, Jorge, Jim and Kelli were all about it, they were like, 'Yeah, absolutely, you read our mind. If you have a family that could really use it and it's gonna make a huge difference, go ahead and give it to them.'"
We should each find a means through kind words or good deed,
To help those around us who may be in need;
If we all can do that, things will turn out alright.
And so: Happy Christmas to all, and to all a good night!
A special thanks to Jimmy Fontenot for gracefully sharing his story with us, and a Merry Christmas to all of our loyal readers!
Sources: Kelli Durkin on LinkedIn, Jorge Zertuche, Eric Bright, Jim Grube, Jimmy Fontenot