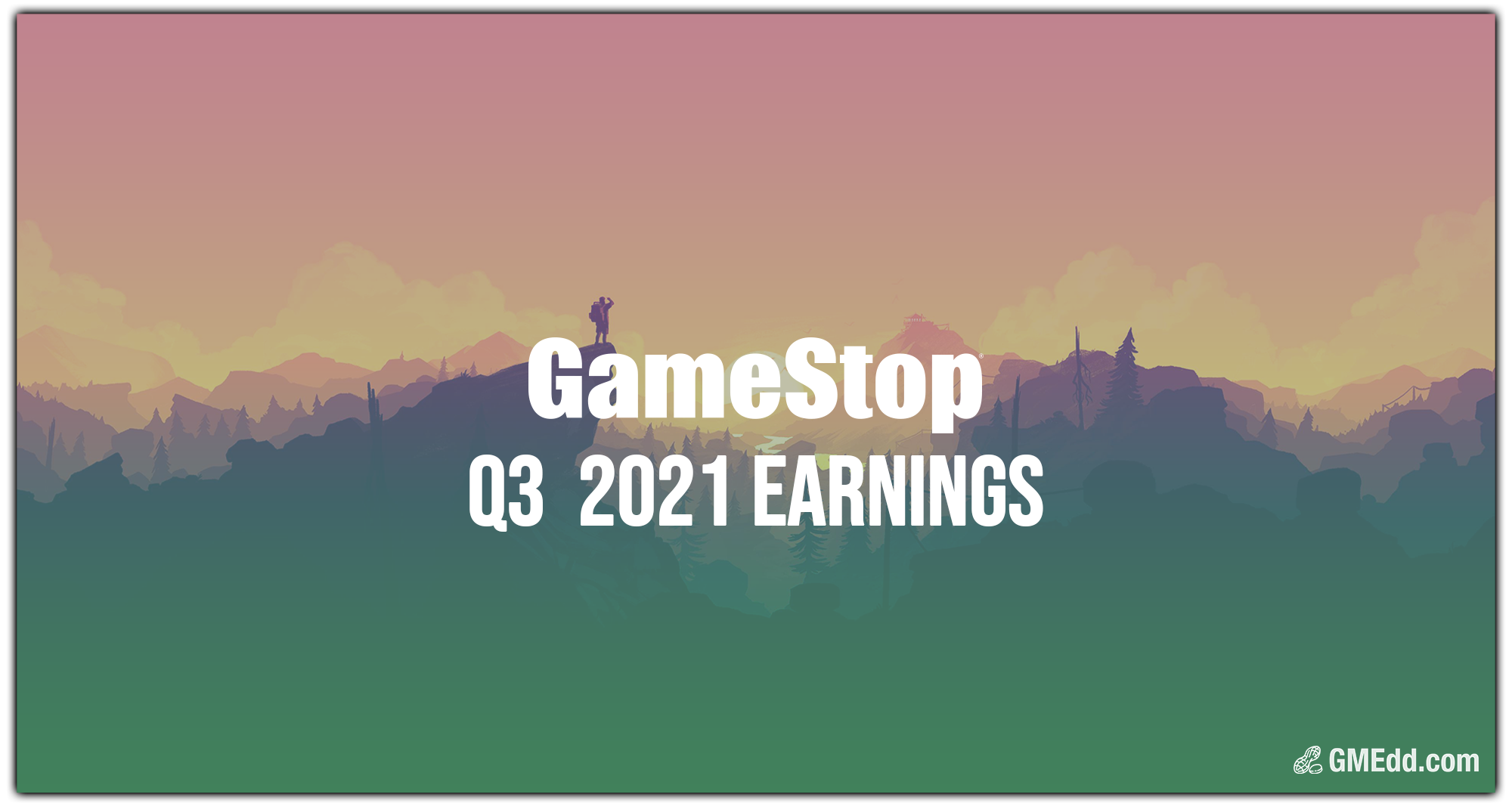 GameStop Corp. today released financial results on the company's Investor Relations platform for the third quarter ended October 30, 2021.
The gaming retailer in the midst of transformation will also host an investor conference call at 5:00 pm ET to review the company's financial results. This call and any supplemental information can be accessed at GameStop's investor relations home page.
GMEdd.com Co-Proprietor Rod Alzmann will be live on Bloomberg TV's Bloomberg Markets What'd You Miss? at 4:30 PM EST to discuss the company's financial results and ongoing transformation.
THIRD QUARTER OVERVIEW
Net sales were $1.297 billion for the quarter, compared to $1.005 billion in the prior year's third quarter.
Sales attributable to new and expanded brand relationships, such as Samsung, LG, Razer, Vizio and others, contributed to the Company's growth in the quarter.
Inventory was $1.141 billion at the close of the quarter, compared to $861 million at the close of the prior year's third quarter, reflecting the Company's focus on front-loading investments in inventory to meet increased customer demand and mitigate supply chain issues.
Ended the period with cash and cash equivalents of $1.413 billion as well as no debt other than a $46.2 million low-interest, unsecured term loan associated with the French government's response to COVID-19.
Established new offices in Seattle, Washington and Boston, Massachusetts, which are technology hubs with established talent markets.
Secured a new $500 million ABL facility, which closed in November just after the end of the third quarter, with improved liquidity and terms, including reduced borrowing costs, lighter covenants and additional flexibility.
WEBCAST AND CONFERENCE CALL INFORMATION
The webcast with management is scheduled for December 8, 2021, at 5:00 p.m. ET to discuss the Company's third quarter activities and financial results. This call, along with supplemental information, can also be accessed at GameStop's Investor Relations. The phone number for the call is 877-451-6152 and the confirmation code is 13725350. This webcast will be archived for two months on GameStop's investor relations website.
Source: GameStop Newsroom, Form 8-k
Read the transcript of GameStop's Q3 2021 Earnings Conference Call here.