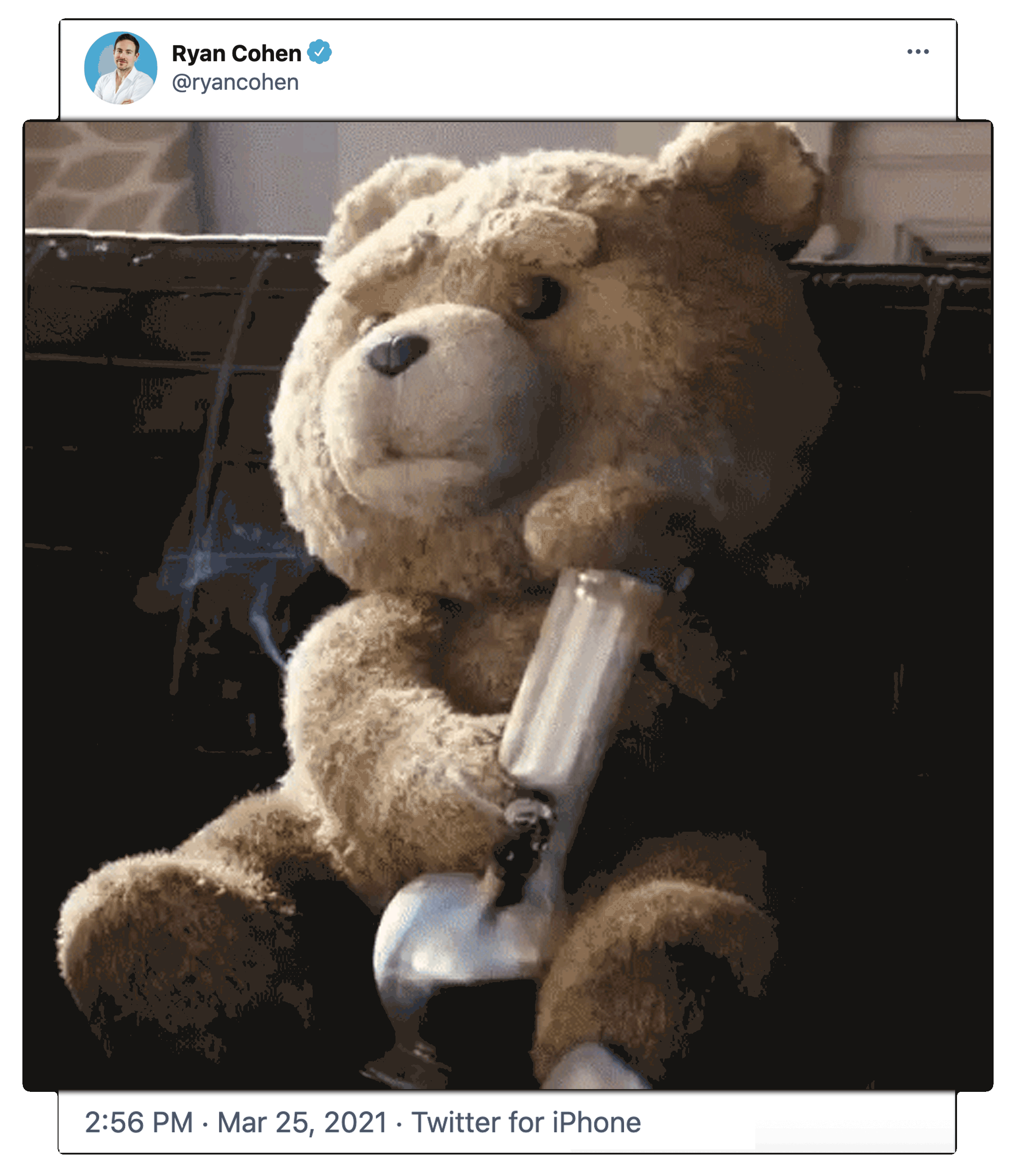 Only two days after the largely disappointing Q4 and fiscal year 2020 earnings release, Ryan Cohen has tweeted once again.
This time, it's another .gif from a comedy, Ted.
What does this tweet mean? Here's some leading theories, mostly revolving around GameStop bears reactions to the stock gaining over 45% intraday.
We're getting higher

The gif is a bear getting higher. So this would make sense, but, a one-dimensional theory. We must dig deeper.

Bears are fucked, getting choked

The most basic of all explanations. We're getting high and bears are getting fucked. They can't take the smoke and are getting choked.
Bears thought they'd get a smooth hit, can't even keep it down (for more than a day after earnings).
Now, the bears are coughing up a ton of wasted put premium.

he's referencing "Gorilla panic" quotes from ted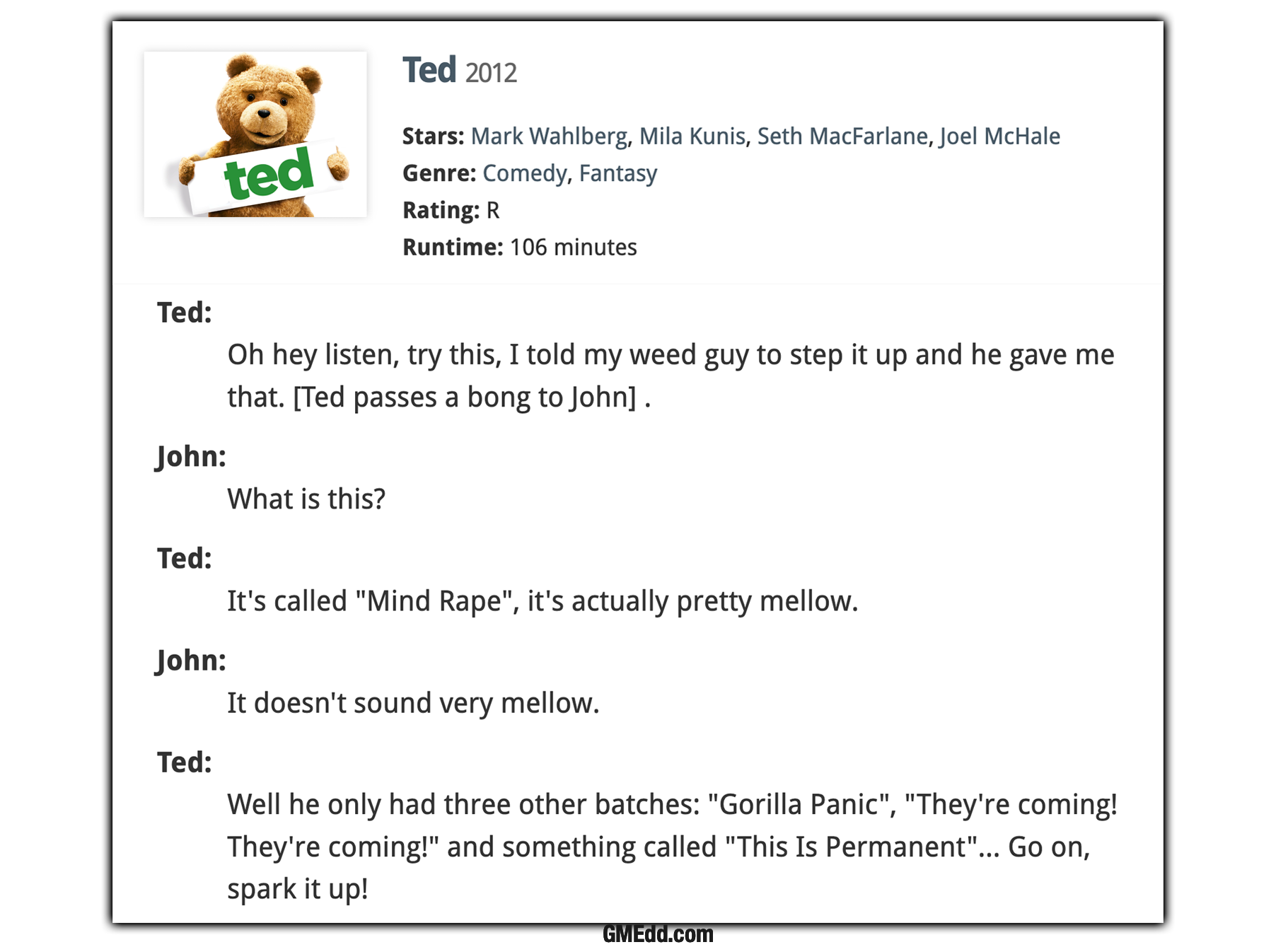 we could expect news on 4/20
We'll be sure to update this post as we dig deeper and discover new potential, speculative, meanings. Thanks Ryan for never letting us rest.