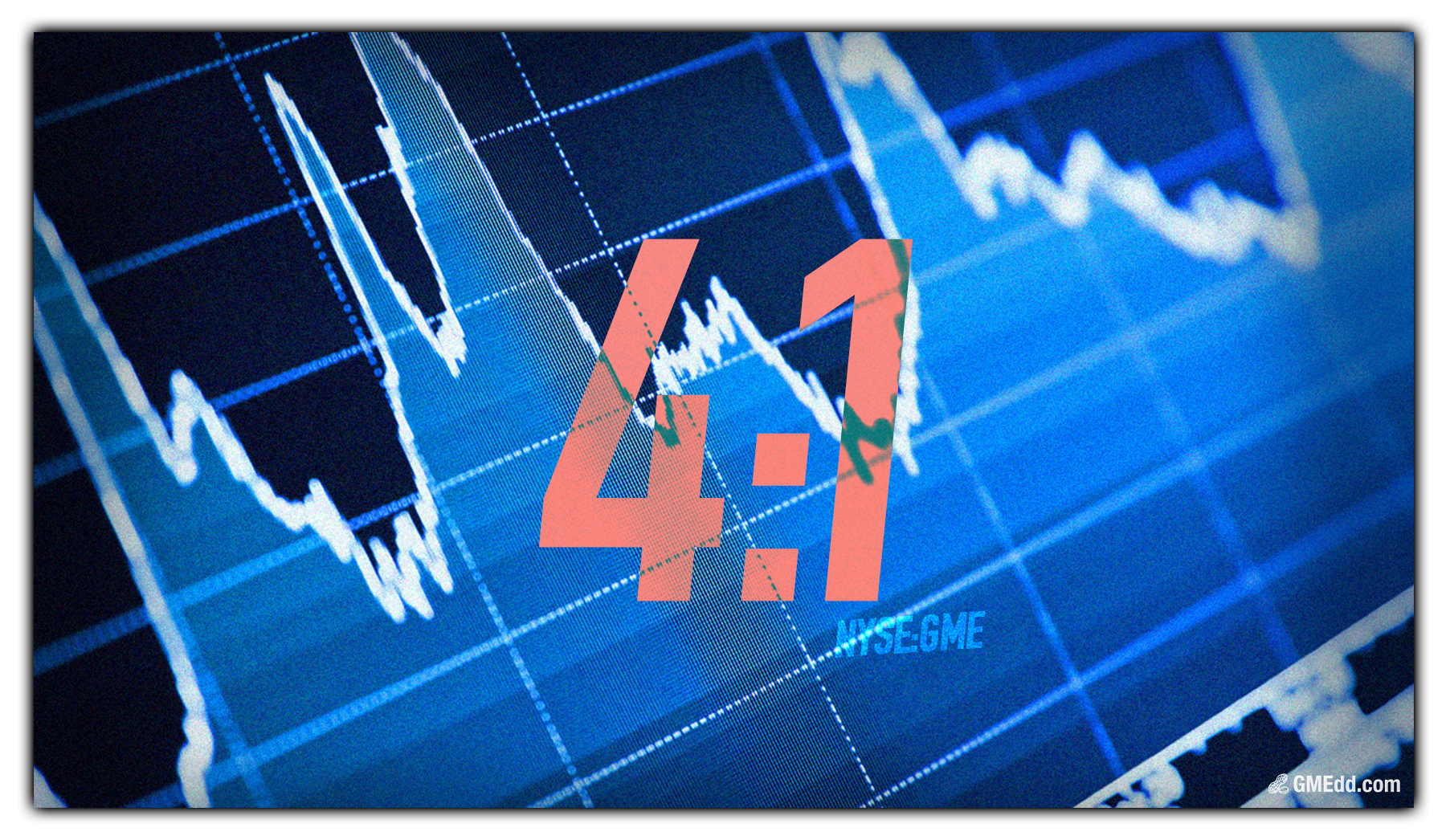 As an NFT Marketplace launch nears, GameStop has declared the company's stock split, a move long encouraged by retail investors in the stock.
GameStop Corp. today announced that its Board of Directors has approved and declared a four-for-one split of the company's common stock in the form of a stock dividend.
Company stockholders of record at the close of business on July 18, 2022 will receive a dividend of three additional shares of common stock for each then-held share of common stock.
WHEN SPLIT
The stock dividend will be distributed after the close of trading on July 21, 2022. Trading will begin on a stock split-adjusted basis on July 22, 2022.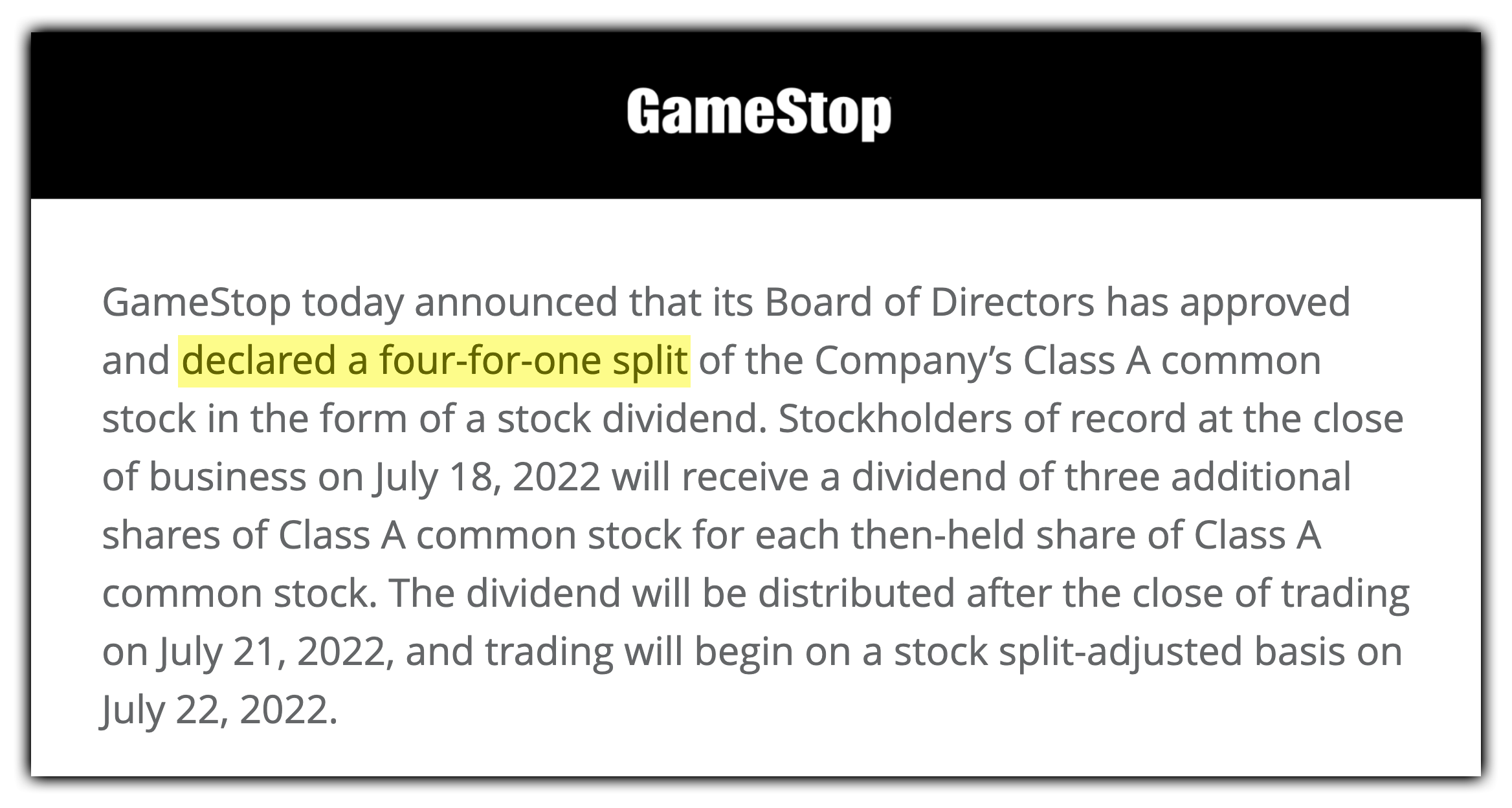 GameStop's Investor Relations on July 6th 2022.
GameStop first announced the company's intention to split their stock 3 months ago on March 31, 2022.
For nearly a year, retail investors have speculated if GameStop would ever engage in a stock split. Even GMEdd.com published tongue-in-cheek conspiracy when Chairman Ryan Cohen shared a photo of himself with split chopsticks under his nose.
GameStop's declared stock split plan will be completed through a stock dividend, which awards existing shareholders with new shares. Unlike a typical stock split where already held shares are divided, in a stock dividend additional shares are allotted to existing shareholders.
GameStop currently has 76.13M shares outstanding pre-split and will have 304.52M shares outstanding post-split.