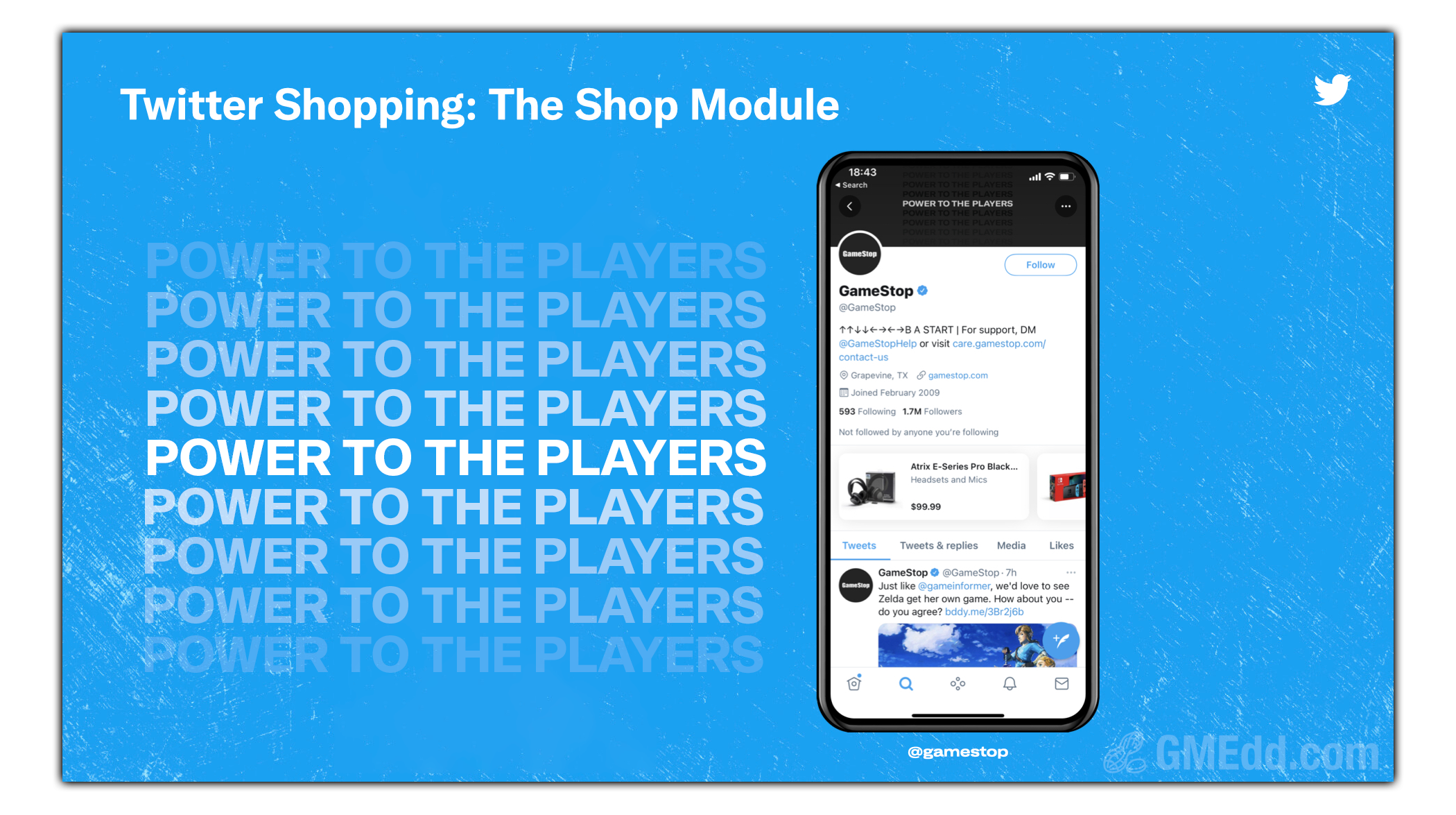 GameStop has been selected to demonstrate a new feature on Twitter that allows businesses to add a shopping section to the top of their profiles.
GameStop's Twitter presence has seen a plethora of updates since the transformation began with RC Ventures being awarded three seats on the board in January.
Most notably, the gaming retailer's customer support division, lead by Chewy's Kelli Durkin, has hired a team of millennials to run the account and respond to tweets by GameStop shoppers.
The latest change, though, comes from Twitter itself.
Twitter Shopping
In a blog post titled Twitter Shopping: Testing the Shop Module, on Wednesday, July 28th, Twitter announced that the social media giant would be adding a feature that allows the company to explore how shoppable profiles can create a pathway from talking about and discovering products on Twitter to actually purchasing them.

Twitter's Blog Post from Wednesday, July 28 2021
According to Twitter, people in the U.S. who use Twitter in English on iOS devices will be able to see the Shop Module on select profiles, allowing them to purchase products from their favorite stores without having to leave the app.
Twitter states that the platform is starting small with a handful of brands in the United States. One of which is GameStop.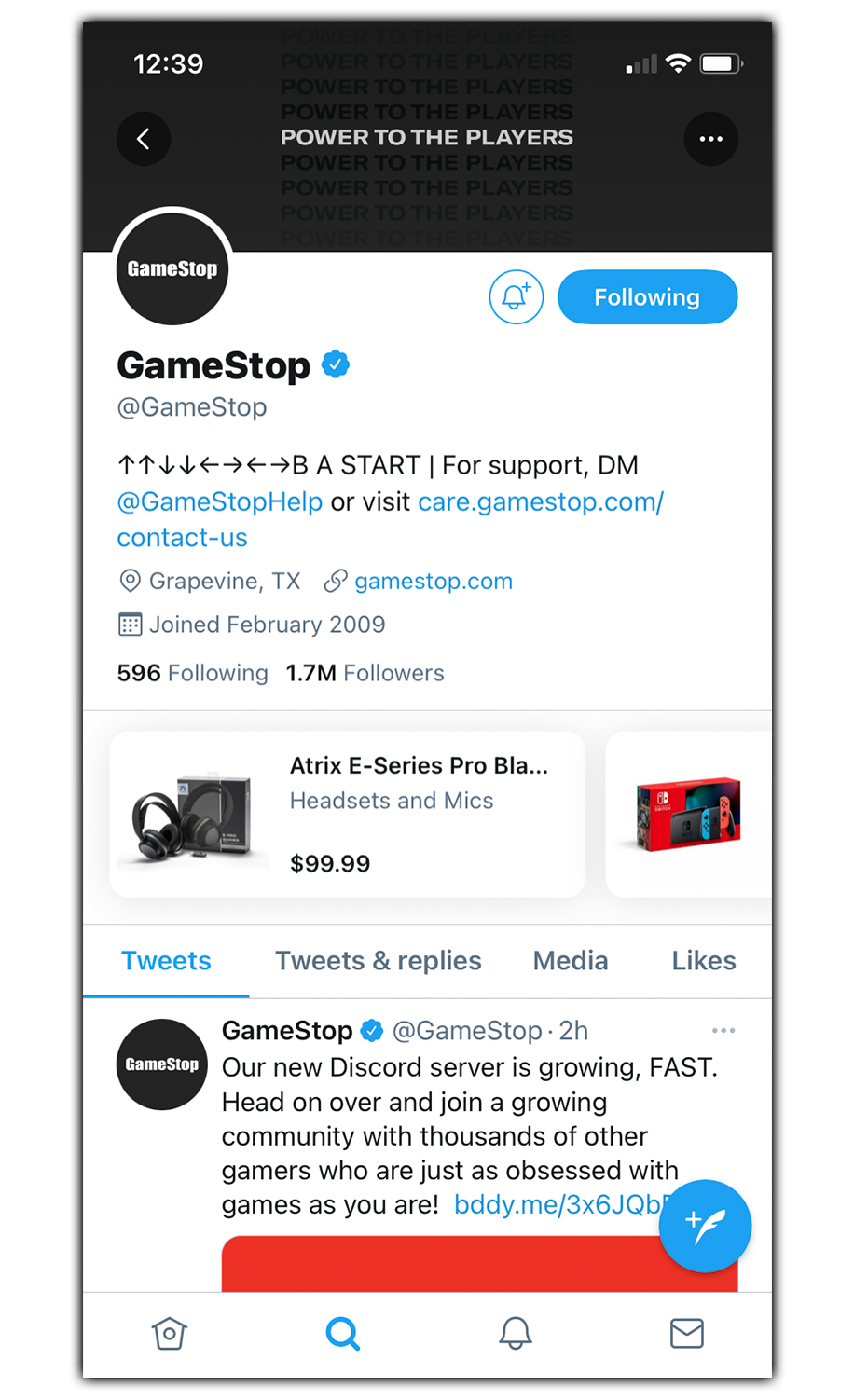 Sign of the times
While this may not seem like much, it's a sign of innovation lying within the new tech and social media teams.
Could you have pictured GameStop being one of only a dozen brands selected to pilot a new e-commerce feature on one of the biggest social networks when Sherman was in charge? We don't think so.
GameStop's digital presence has seen rapid improvements while GMEdd has counted over 100 senior-level hires by the aspiring technology company, with a vast range of forward-thinking talent poached largely from e-commerce giants such as Amazon, Chewy, and others.
Source: Twitter Blog