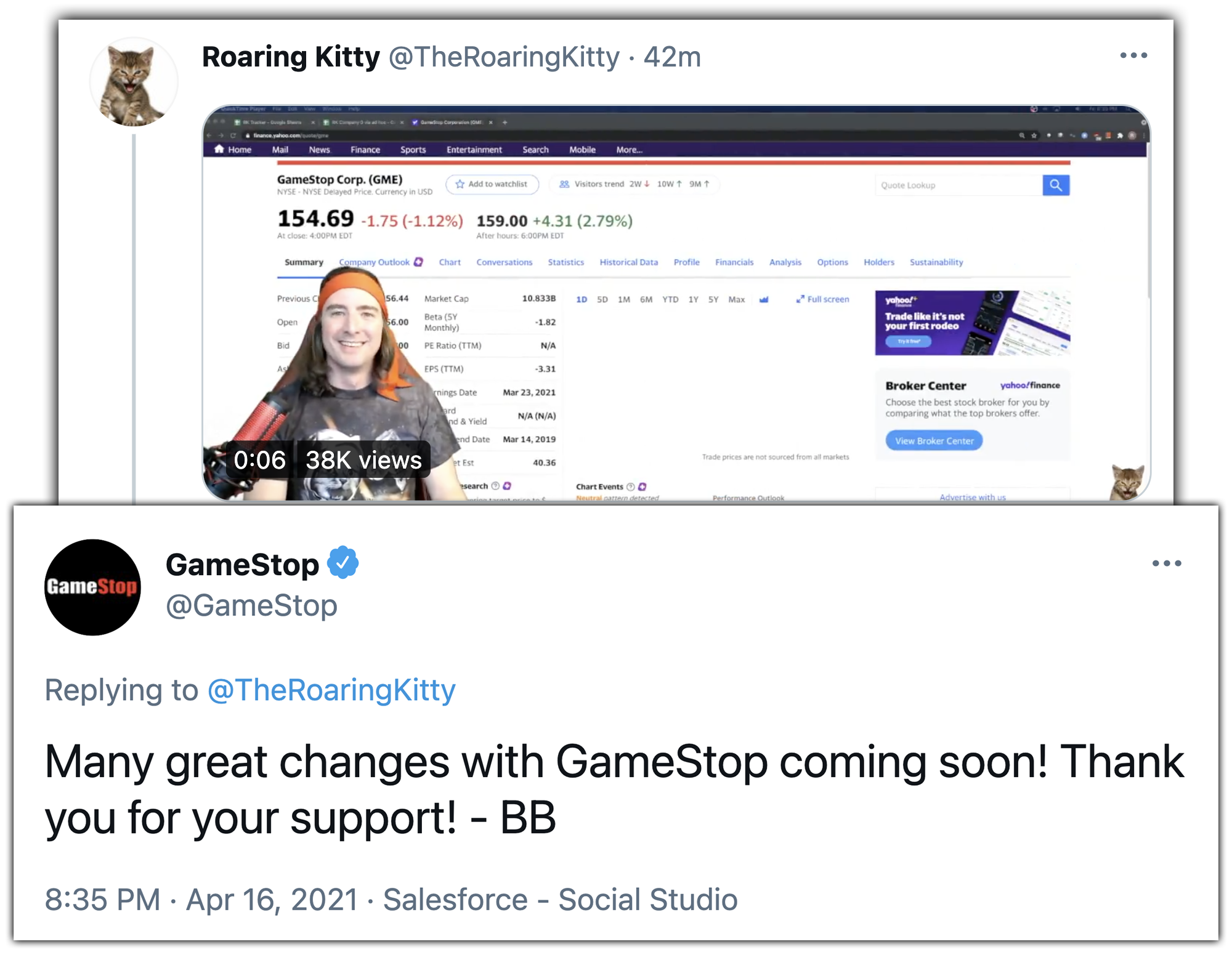 At 8:00PM, Roaring Kitty tweeted a wholesome clip of himself struggling to end his first livestream, with an addition on the end, cheering to the current stock price.
It appears that Roaring Kitty is wrapping up his public persona the way it began.
The official GameStop Twitter account, which recently began responding to customers, took the opportunity to thank the investor for all he's done for the company, suggesting that many great changes with GameStop are coming soon.
I'm not crying, you're crying.
The GMEdd team applauds Keith "Roaring Kitty" Gill on everything he has accomplished as an investor and an influencer. Through his due diligence based decision making and devotion to his position, he has inspired both new retail investors and Wall Street alike.
Thank you, Roaring Kitty.
?