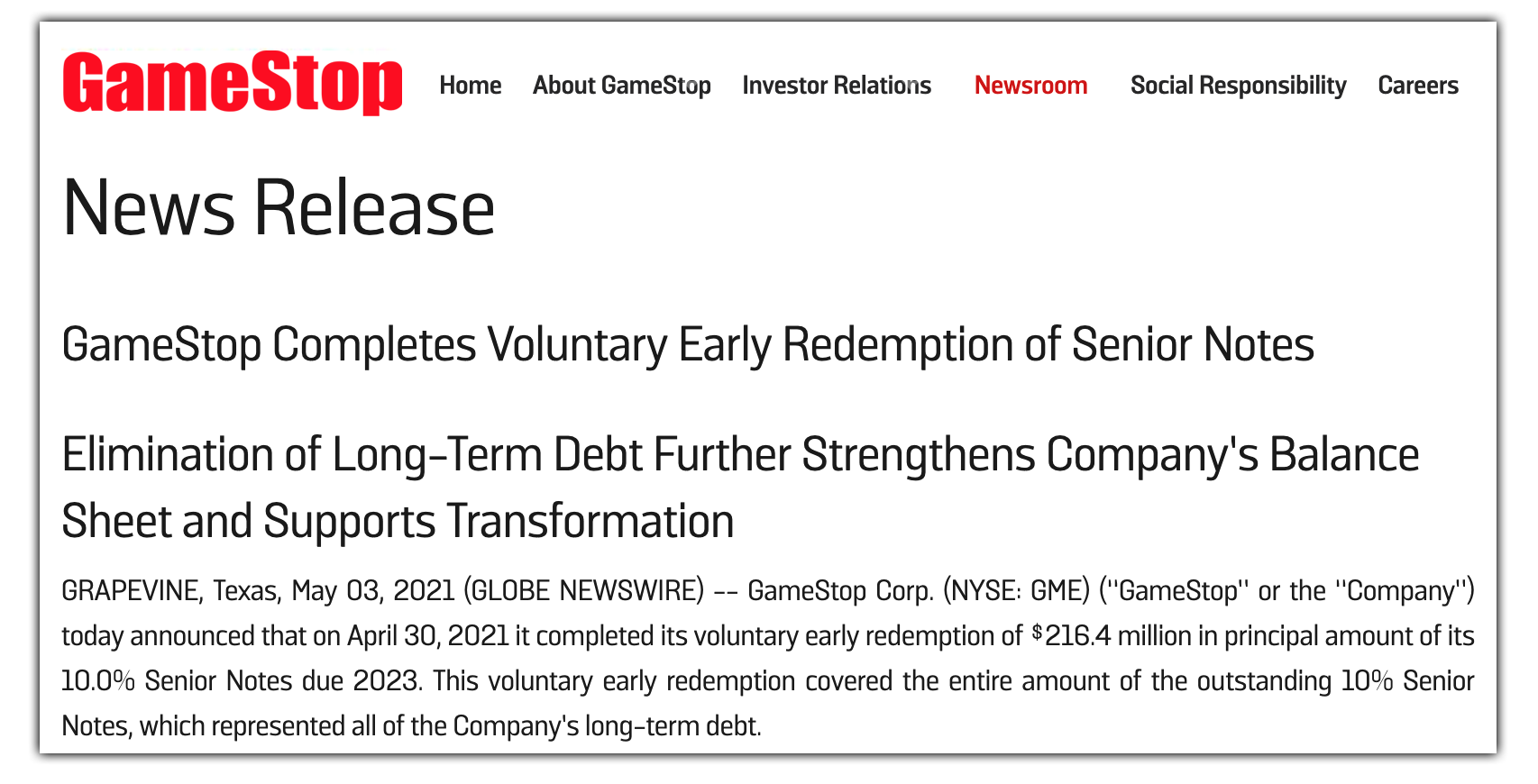 GameStop Corp. today announced that on April 30, 2021 it completed its voluntary early redemption of $216.4 million in principal amount of its 10.0% Senior Notes due 2023. This voluntary early redemption covered the entire amount of the outstanding 10% Senior Notes, which represented all of the Company's long-term debt.
On April 13th, GMEdd reported that GameStop would be engaging in the early redemption of Senior notes, in order to eliminate long-term debt.
If the $551M raised through the share offering was funding this early redemption, GameStop still has ~$335M of that capital to spend towards transformation efforts.
In GameStop's Q4 2020 Form 10-K filed March 17th 2021, these 2023 Senior Notes were cited as a restriction to the company's ability to take advantage of certain business opportunities, such as:
declare dividends, make payments or redeem or repurchase capital stock or make distributions in respect of capital stock;
make loans and certain investments;
sell assets;
engage in mergers, acquisitions and other business combinations.
With long-term debt eliminated, GameStop will be free to declare dividends, repurchase stock, make loans, sell assets, engage in mergers and acquisitions, and more. This action enables the company to remain flexible while undergoing the transformation.