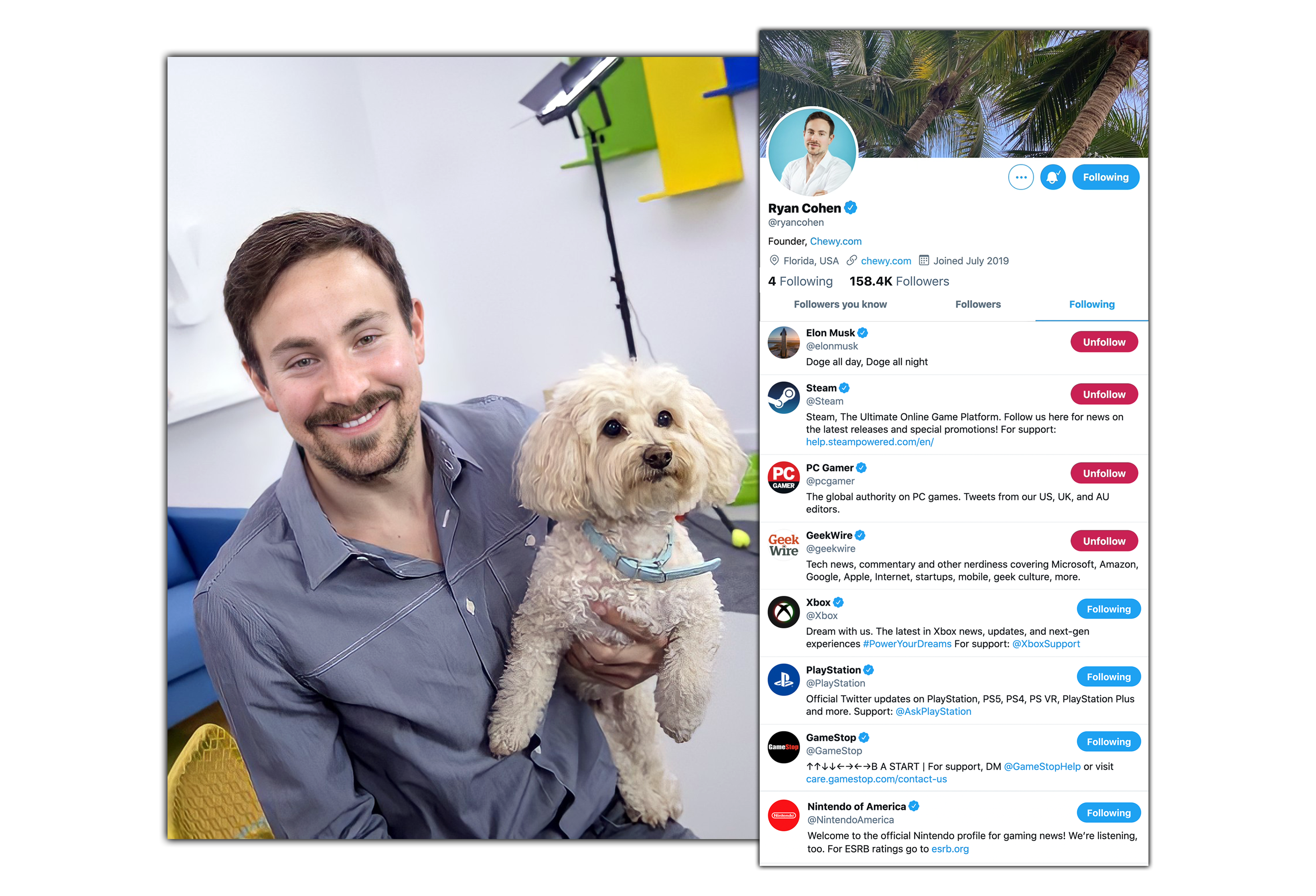 At some point last night, Ryan Cohen felt the obligation to unfollow Elon Musk while #dontbuytesla and #FuckElonMusk trended on Twitter.
Bitcoin speculators are outraged that the Technoking of Tesla caused the "digital gold" to fall almost 17% to its lowest point since the beginning of March by axing the ability to accept Bitcoin as payment.
It seems Ryan wants nothing to do with that.
On April 8th, GameStop Corporate posted a job that requested additional skills and expertise in the crypto and booming non-fungible tokens space.
The incoming GameStop Chairman of the Board has also unfollowed Steam, PC Gamer, and Geekwire. He has added NintendoAmerica, as to be impartial.
This leaves Cohen with only 4 follows: Xbox, PlayStation, NintendoAmerica, and GameStop. How fashionable.
Let us know when you want to make it 5, Ryan. Check us out on Twitter @GMEdd.