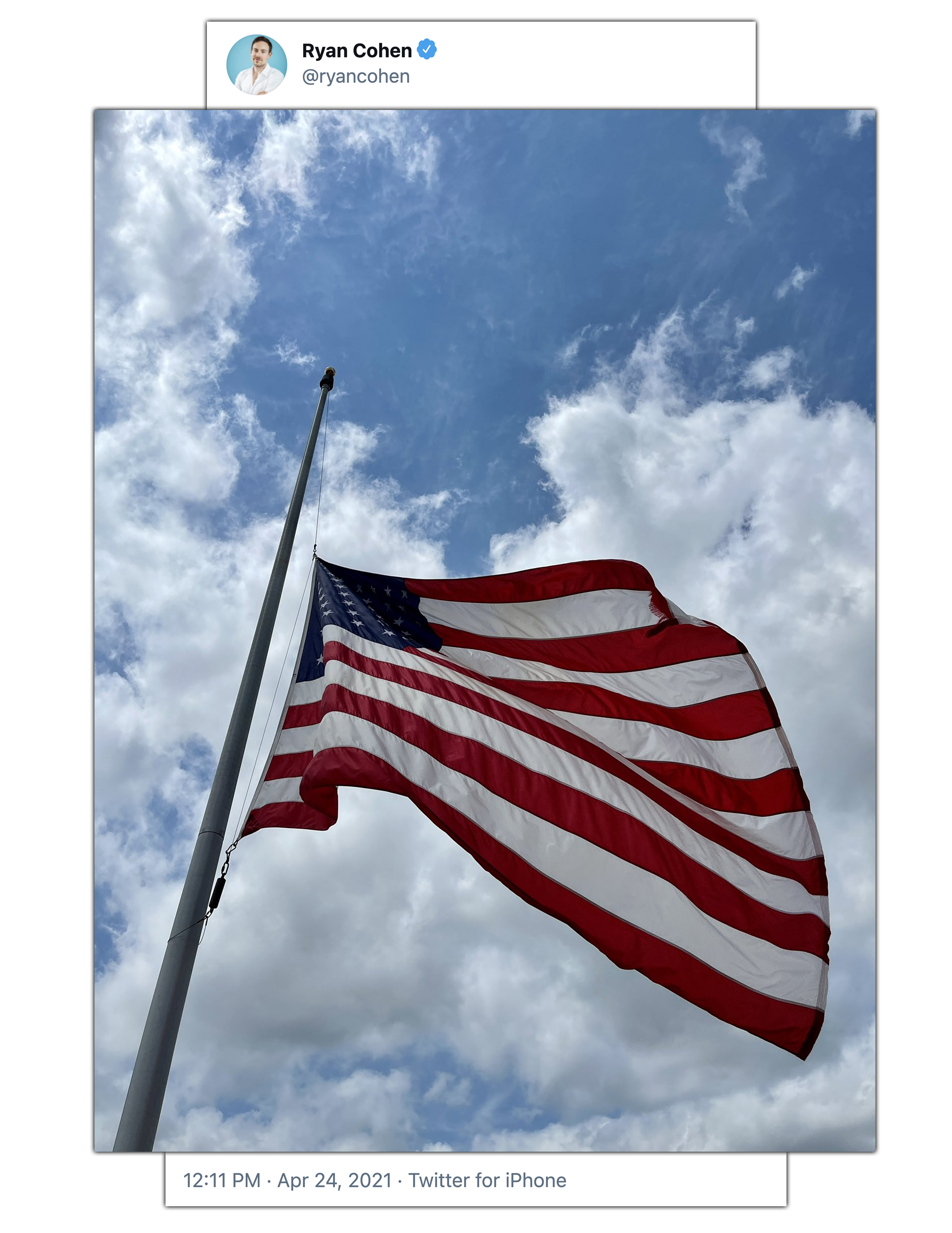 Ryan Cohen has tweeted an American flag at half mast, a patriotic symbol of respect for the fallen.
The organization halfstaff.org states that the Americans should fly the United States Flag at Half-Staff immediately in Honor of Former Vice President Walter Frederick Mondale. Vice President Mondale served under President Jimmy Carter from 1977–1981.

The incoming GameStop chairman could also be referencing the Indonesian submarine that sunk, leaving 53 sailors presumed dead earlier today.
Tineye.com's reverse image search did not return any prior results for this photo on the internet, so it is possible that Ryan Cohen took it himself.
Some GameStop investors also speculate that the half staff flag could symbolize GameStop's former board being left behind for the new transformation team, as proxy voting has just began.