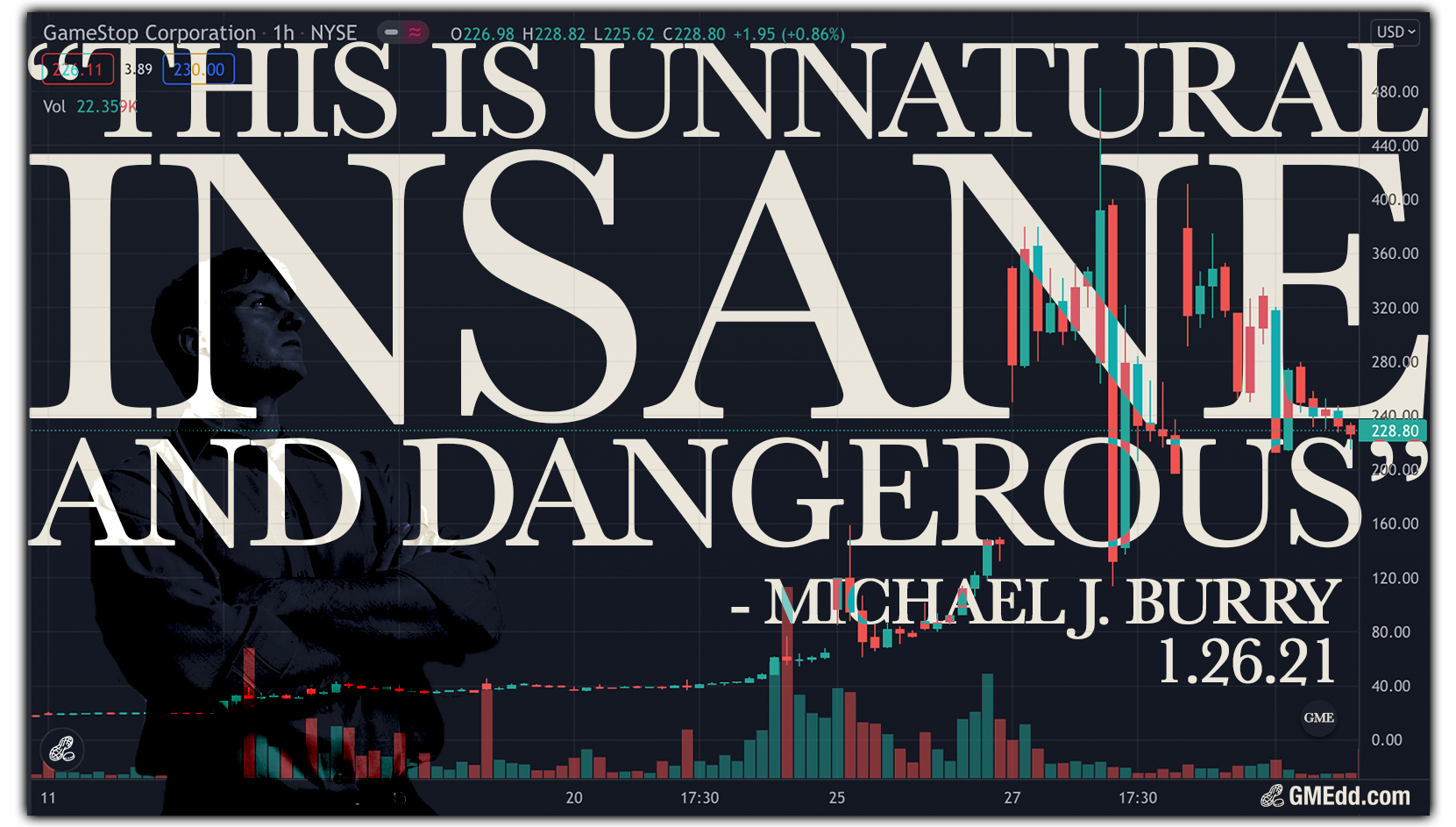 Michael Burry has shared his thoughts on GameStop's recent price action
Michael J. Burry of the 'The Big Short', and former GameStop investor, has put out a tweet seemingly condoning the price action on GameStop Corp. shares.
If I put $GME on your radar, and you did well, I'm genuinely happy for you. However, what is going on now — there should be legal and regulatory repercussions. This is unnatural, insane, and dangerous.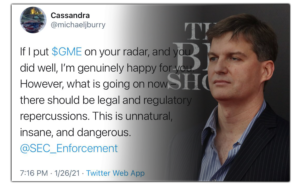 Burry's tweet from January 26th 2021
While an investor in GameStop, Dr. Burry wrote to the board of directors in late July calling on them to buy back $238 million of their stock to complete the $300 million worth of repurchases they authorized earlier that year.
By reducing the amount of shares available on the market to this magnitude, Burry effectively loaded the gun that shot the shorts in the face.
While Burry is said to have sold his remaining GME position long ago, we appreciate what he accomplished for us shareholders.
Source: Burry Archive on Twitter