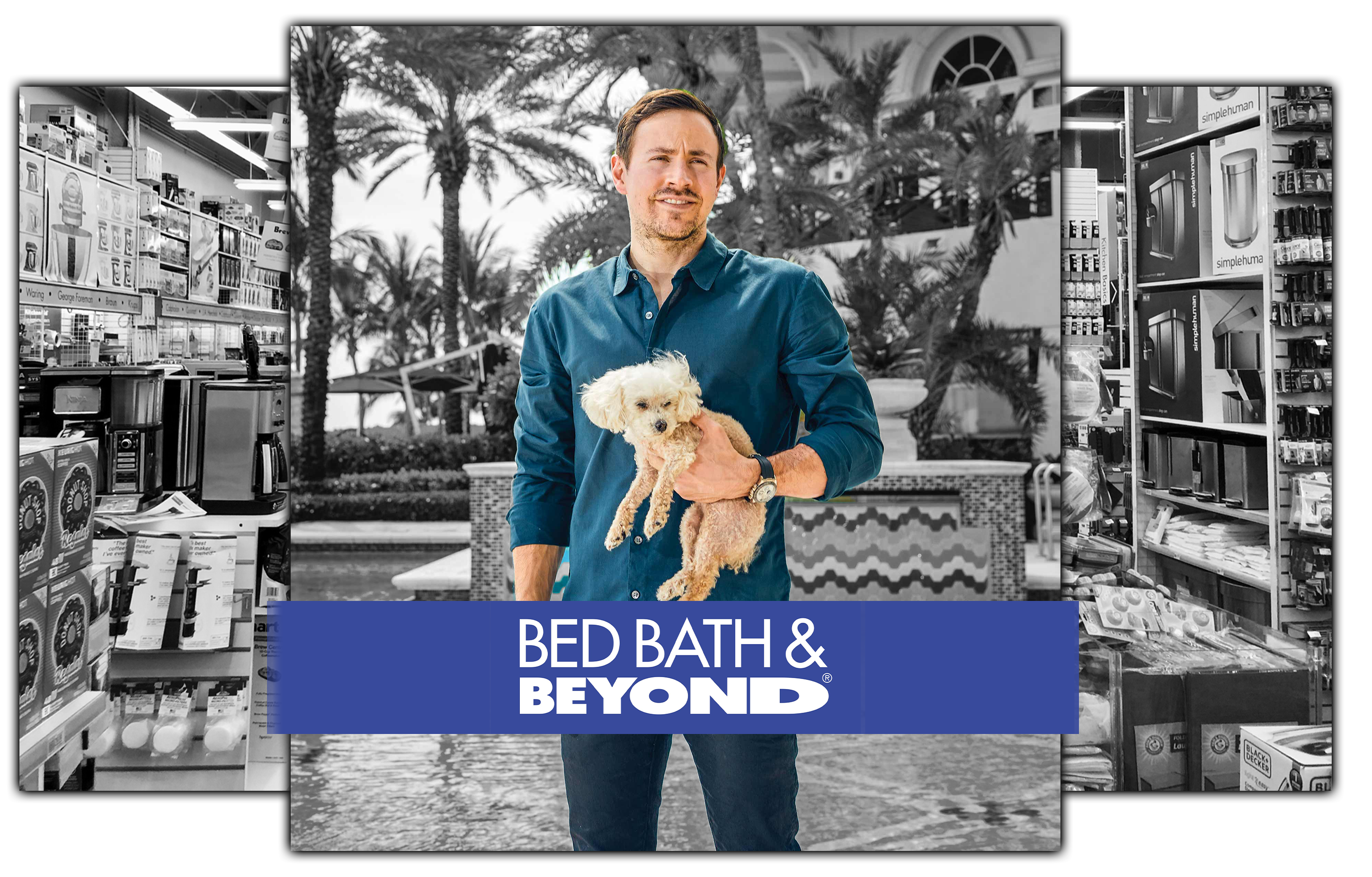 GameStop Chairman Ryan Cohen says that Bed Bath & Beyond's strategy is failing to stem sustained market losses.
In a turn of events nobody could have anticipated, Cara Lombardo of the Wall Street Journal has reported that GameStop Chairman Ryan Cohen has purchased a 9.8% stake in Bed Bath and Beyond through RC Ventures.
The founder of Chewy is reportedly pushing the housewares retailer to streamline its strategy and explore strategic alternatives.
The Wall Street Journal headline on March 6th 2021.
The Turnaround
The chain has a turnaround plan that includes reducing the number of products in its stores and launching new private-label brands. But this plan left it vulnerable to supply-chain issues roiling the retail industry and caused it to cede more sales to rivals such as Amazon.com Inc. and Target Corp.
Mr. Cohen says in the letter that Bed Bath & Beyond's strategy is failing to stem sustained market share losses, noting that core sales dropped 14% from a year ago in the most recent quarter.
The Guidance
Cohen urges the company to take two main steps: narrow the focus of its turnaround plan and maintain the right inventory mix to meet demand, and explore a separation of the Buybuy Baby chain or a sale of the entire company.
The Chewy co-founder writes that given Buybuy Baby's growth trajectory, it could be worth several billion dollars. He also writes that the entire company could be better off in the hands of a private-equity firm.
Cohen adds Bed Bath and Beyond should better align leadership compensation with results.
Mr. Cohen wraps up the letter by stating that given his focus on GameStop, he isn't in a position to become a Bed Bath & Beyond director himself, but he doesn't rule out his firm nominating directors if necessary.
"Given that I am the Chairman of GameStop and overseeing a systematic transformation, I am not in a position to join Bed Bath's Board and personally drive the initiatives outlined in this letter. This does not mean, however, that RC Ventures will not seek to hold the Board and management accountable if necessary." — Ryan Cohen
The window to nominate directors to the company's board is open now and closes mid-March.