After a two-year cat and mouse chase, the Chairman of GameStop and Manager of RC Ventures has joined Joe Fonicello of GMEdd.com for his first extended interview.
When I invested in GameStop just over two years ago, the mainstream media considered the brick-and-mortar retailer the next Blockbuster, with the company valued for an inevitable bankruptcy. In October 2020, I shared the GameStop thesis in my University's Stock Pitch competition and was told to "pick a company with strong long-term prospects."

Myself and a small group of other passionate retail investors believed the retailer was misunderstood and took it upon ourselves to create GMEdd.com—a platform to share the research that Wall Street analysts and media pundits were missing.
Once Ryan Cohen, the founder of Chewy and Manager of RC Ventures, reached an agreement to join the company board in January 2021, we published a research report with a view on how GameStop might evolve under his influence.
Within two weeks, the share price far exceeded even our most bullish case. Since then, GMEdd.com has followed the company's progress through crowdsourced investigative research.
The investigations
With Cohen at the helm, video game retailer GameStop worked in silence, undergoing a tech-centric transformation with the development of a premium NFT marketplace marking this transition. The company's newfound commitment was initially exposed when we stumbled upon job postings alluding to blockchain talent at the company in April of 2021, a year before the NFT marketplace would be publicly announced.
Investors began to speculate what GameStop NFT would entail. Curious to find out, we dug deep—on October 22nd 2021 we published clues that Loopring would be GameStop's partner in a premium NFT Marketplace.
Just five days later GMEdd.com discovered Loopring's source code, confirming our speculation and revealing Loopring was partnered with the video game retailer on an NFT Marketplace built on Ethereum Layer-2 technology.
The news shook the blockchain community, as the underdog coin became the most talked about cryptocurrency on Reddit. Loopring's market cap shot from $565M to over $4.27B.
Our contributors tracked GameStop's every hire, over 420 of them, using LinkedIn data to determine where the company was poaching their talent from.
The team identified that GameStop.com order numbers were sequentially numbered and could form the basis for a highly accurate estimate of performance. The crowdsourcing of order numbers fueled a financial model we freely shared online.
GMEdd.com was also first to note GameStop's corporate expansion to South Florida, Seattle, and Boston.
the conclusion
It has been a privilege to write for such enthusiastic readers. There was rarely a dull moment over the past two years, as our community was always working to predict GameStop's next move. GMEdd.com uncovered the power of crowdsourcing research.
After writing over two hundred stories for the platform, it is with great honor to conclude GMEdd.com's investigations into GameStop by conducting Ryan Cohen's first extended interview.
I want to thank Rod Alzmann, 'AlphaHound', Chris Silvestro, and Jenna Dauzat for their voluntary contributions to GMEdd.com.
Cheers.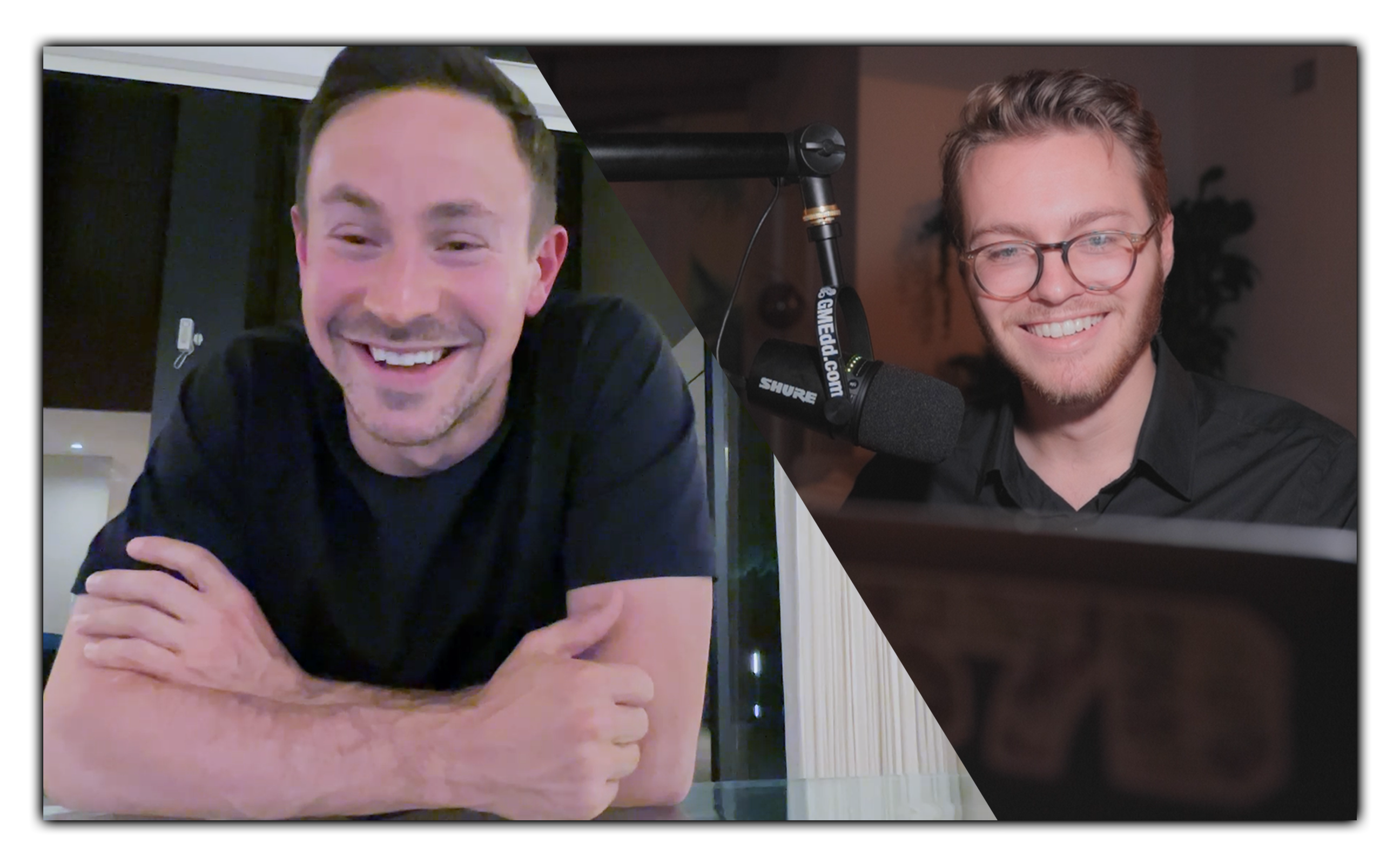 Join the discussion on Discord at GMEdd.com/discord and follow @GMEdd on Twitter.