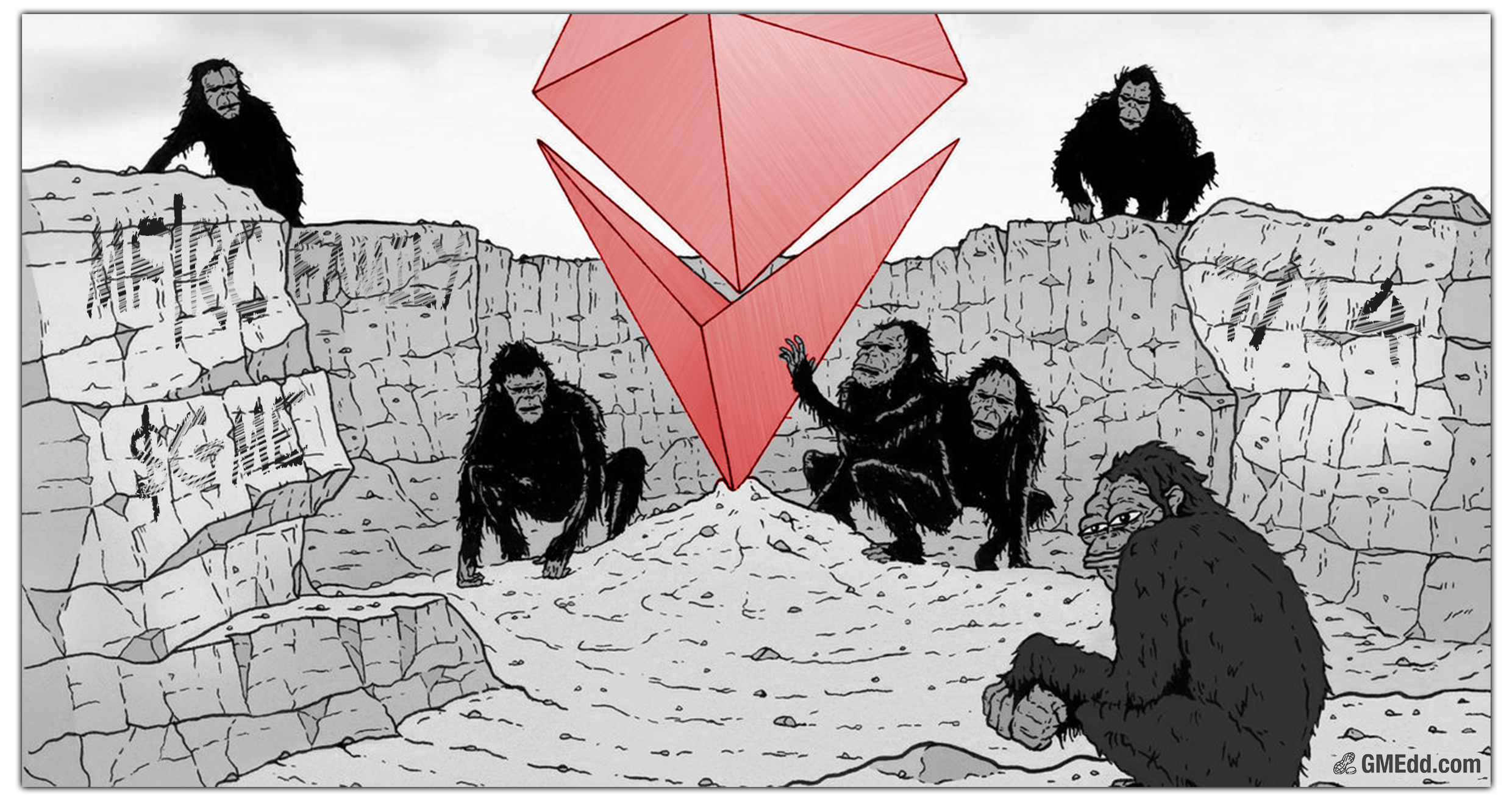 GameStop's Head of Blockchain felt the need to clear the air as anticipation rose towards the rumored July 14th GameStop NFT launch date.
GameStop's Head of Blockchain, Matt Finestone, took to Twitter to reveal that the highly-anticipated launch date of July 14th seen in GameStop's NFT contract was nothing more than a nod to the anticipated date of Ethereum's next upgrade.
EIP-1559 greatly improves the UX of tx fees on Ethereum!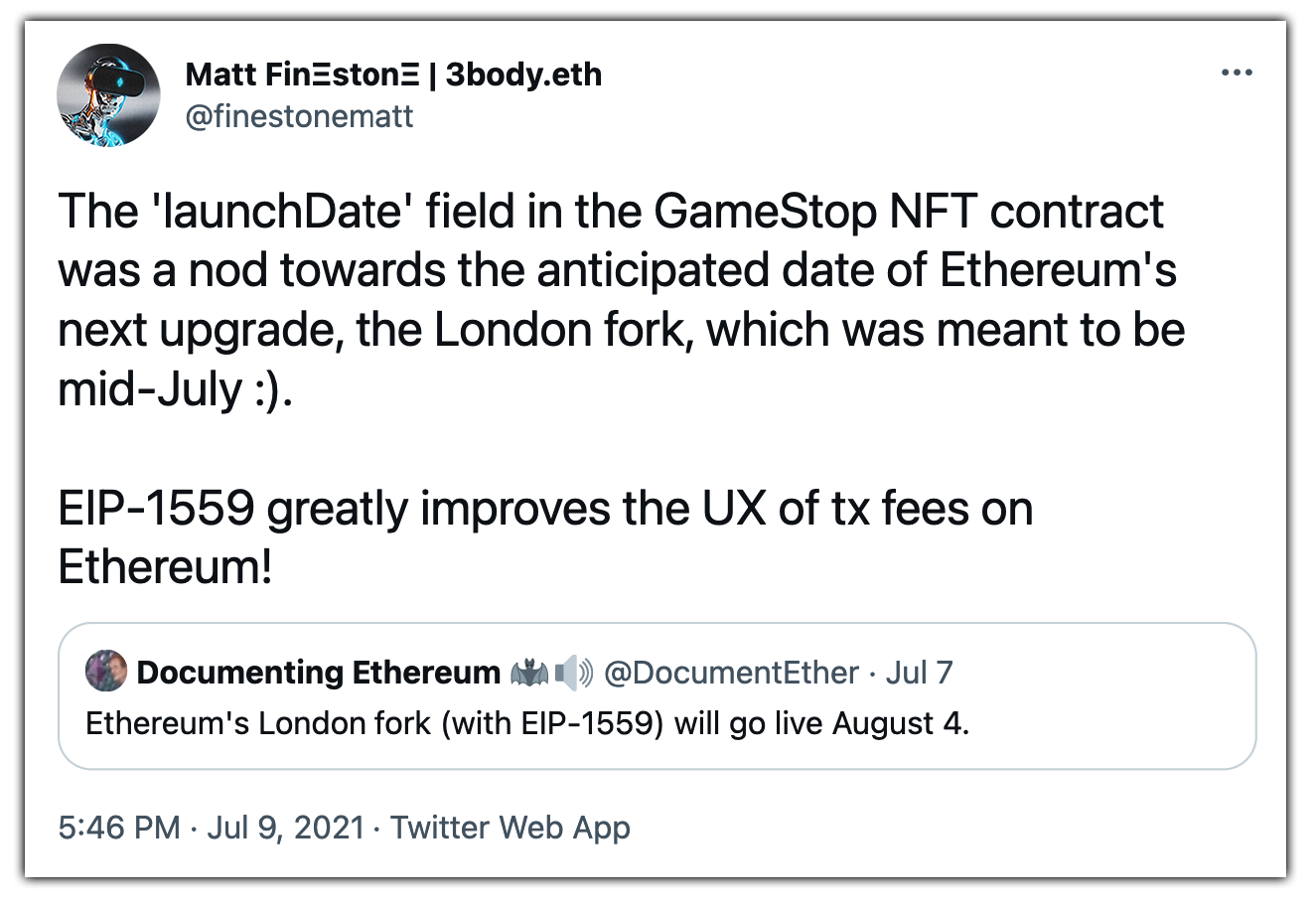 The GameStop NFT Contract
GameStop investors and crypto-enthusiasts alike had begun to speculate on the launch date based on line 936 of the GameStop NFT contract, which stated a 'public launchDate' of GameStop NFT in unicode as '1626261600'.
Converted out of unicode, a launch date of July 14th, 2021, at 4:20 AM PT was revealed.

Several other mishaps have been previously noted in the GameStop NFT contract, such as a seemingly out of place reference to the cryptopunks craze.
In late May, when one Twitter user claimed that GameStop had "just FOMO into Ethereum," foobar, a contributor to the GameStop NFTeam, went on the defensive and worked to explain GameStop's NFT contract.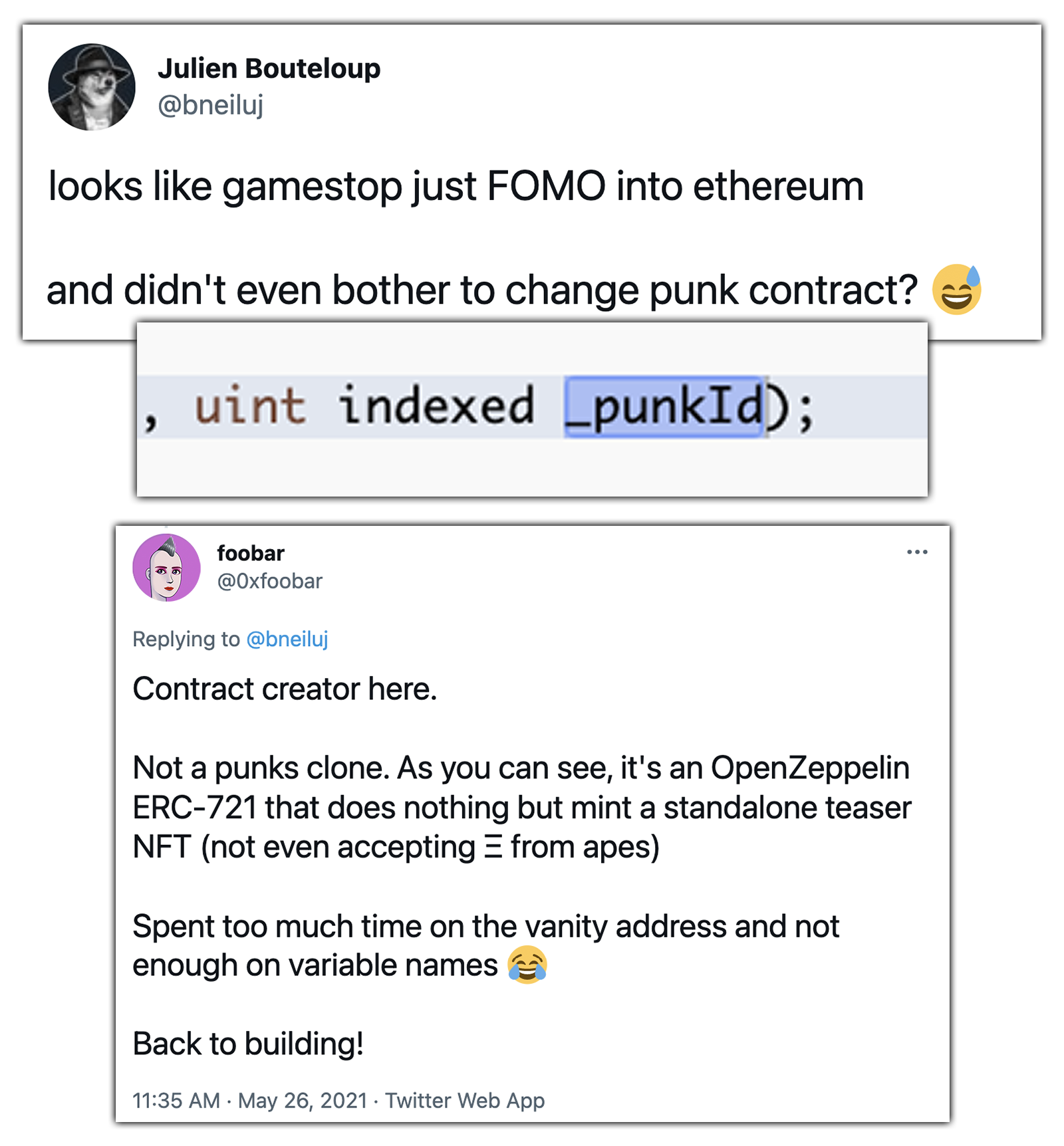 The GameStop NFT contract creator and Punk #4257 states that the contract that was posted on nft.gamestop.com only mints the standalone teaser NFT, and that's it.
foobar goes on to say that he spent too much time on the vanity address, which featured several gaming references that fans appreciated.
0x13374200c29C757FDCc72F15Da98fb94f286d71e
Spent too much time on the vanity address and not enough on variable names… Back to building!
busy building, moving fast
Finestone has also expressed similar rhetoric towards a push to continue building.
In a response to Twitter user HappyBagholder, the Head of Blockchain stated that there is no date set in stone for GameStop NFT, and now the team is busy building.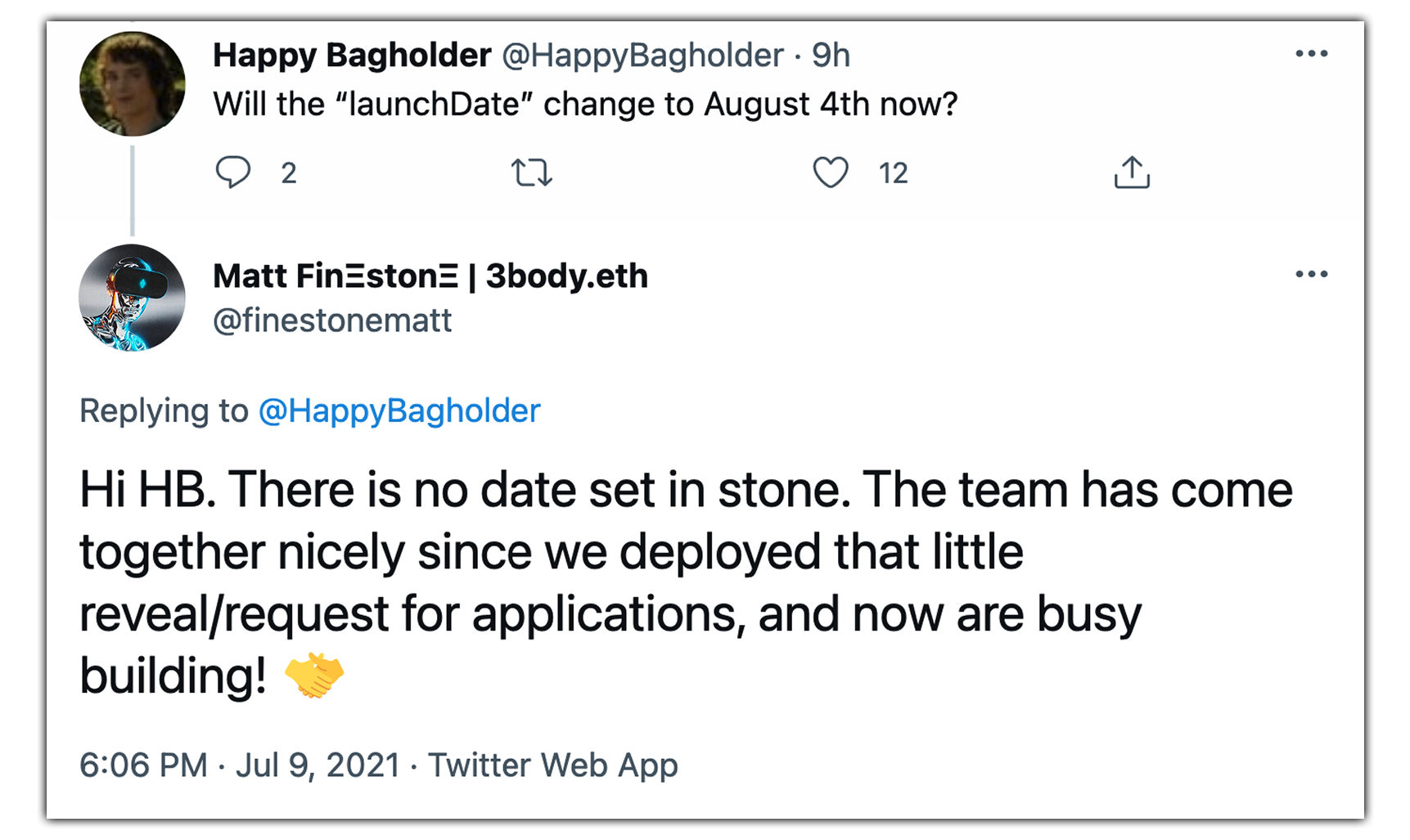 GMEdd has counted double-digit blockchain/NFT hires bringing innovative experience to the gaming retailer, with current data visible on GMEdd's Report and Models page.
GameStop's Blockchain division hires include, but are not limited to:
While bullish investors may be disappointed to hear GameStop's NFT project isn't ready for a launch four days from now, a tweet from May 5th by foobar looking for crypto talent reminds everyone that the team moves fast.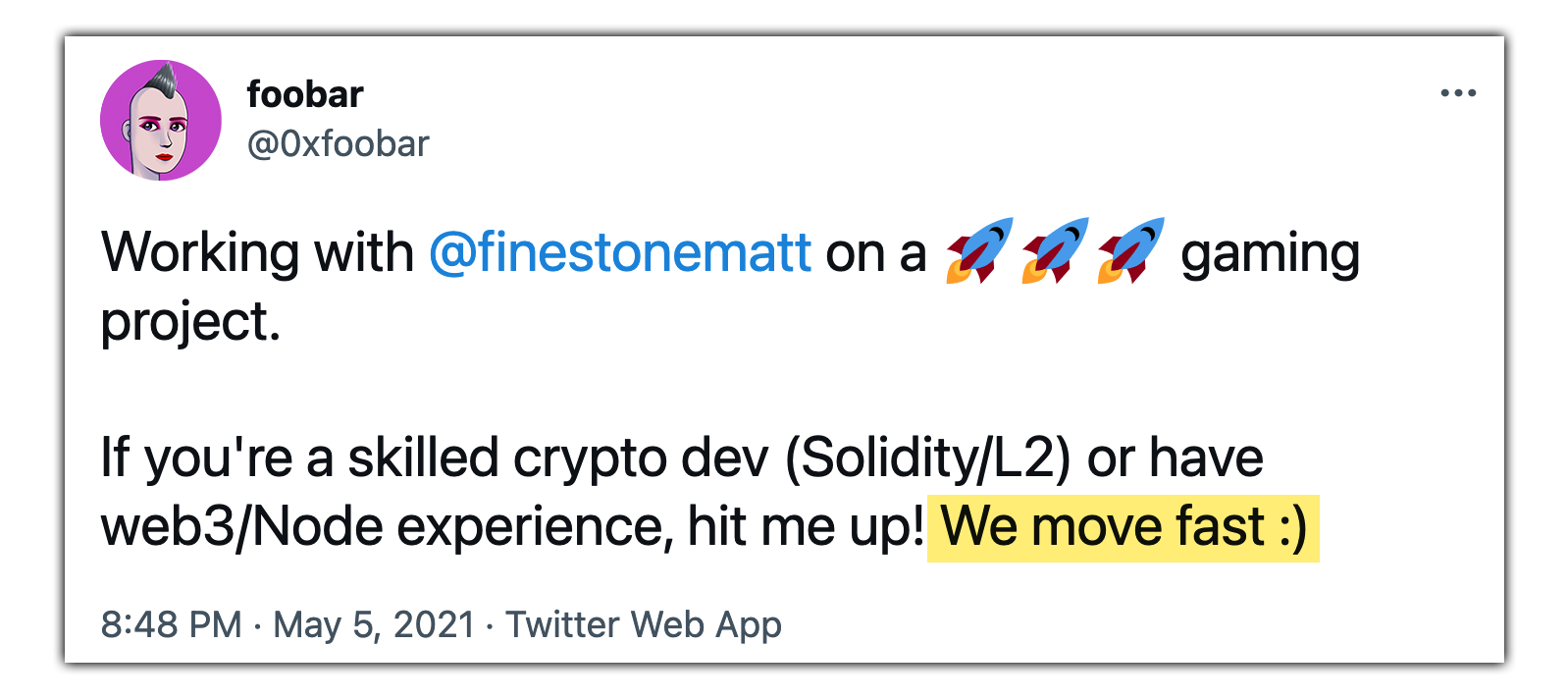 Join the GMEdd Discord Server to participate in the latest discussions on GameStop's NFT project.
Sources: foobar on Twitter, finestonematt on Twitter, GameStop NFT