The GMEdd.com Discord fosters productive discussion, analysis, and speculation amongst all GameStop investors.
Transparent discourse, for Everyone
With over 6,000 members, the Official GMEdd.com Discord enables extensive crowdsourcing of research by retail investors.
Extending past fundamentals, individuals are invited to share technical analysis, trading strategies, thoughts and questions.
The platform also features bots that scrape the web to publish the latest GameStop SEC filings, job listings, GMEdd.com stories, and tweets from company management.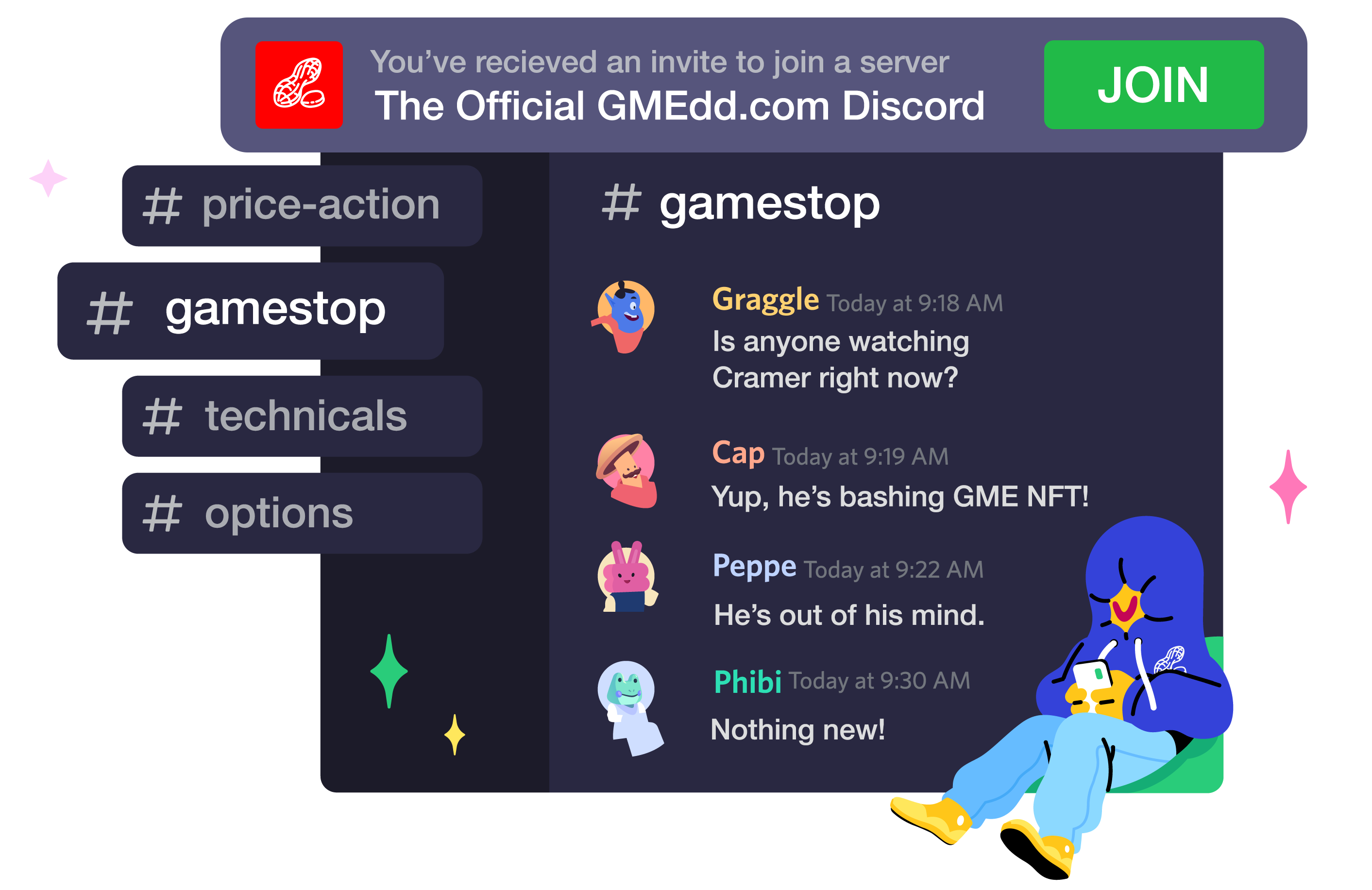 Participating in the chatroom requires a free-to-use Discord account. Individuals can sign up and join the GMEdd.com server by visiting the link below. Discord has apps available for iPhone, Android, MacOS, Windows, and Linux.
By participating in our Discord server you agree to our Terms and Conditions