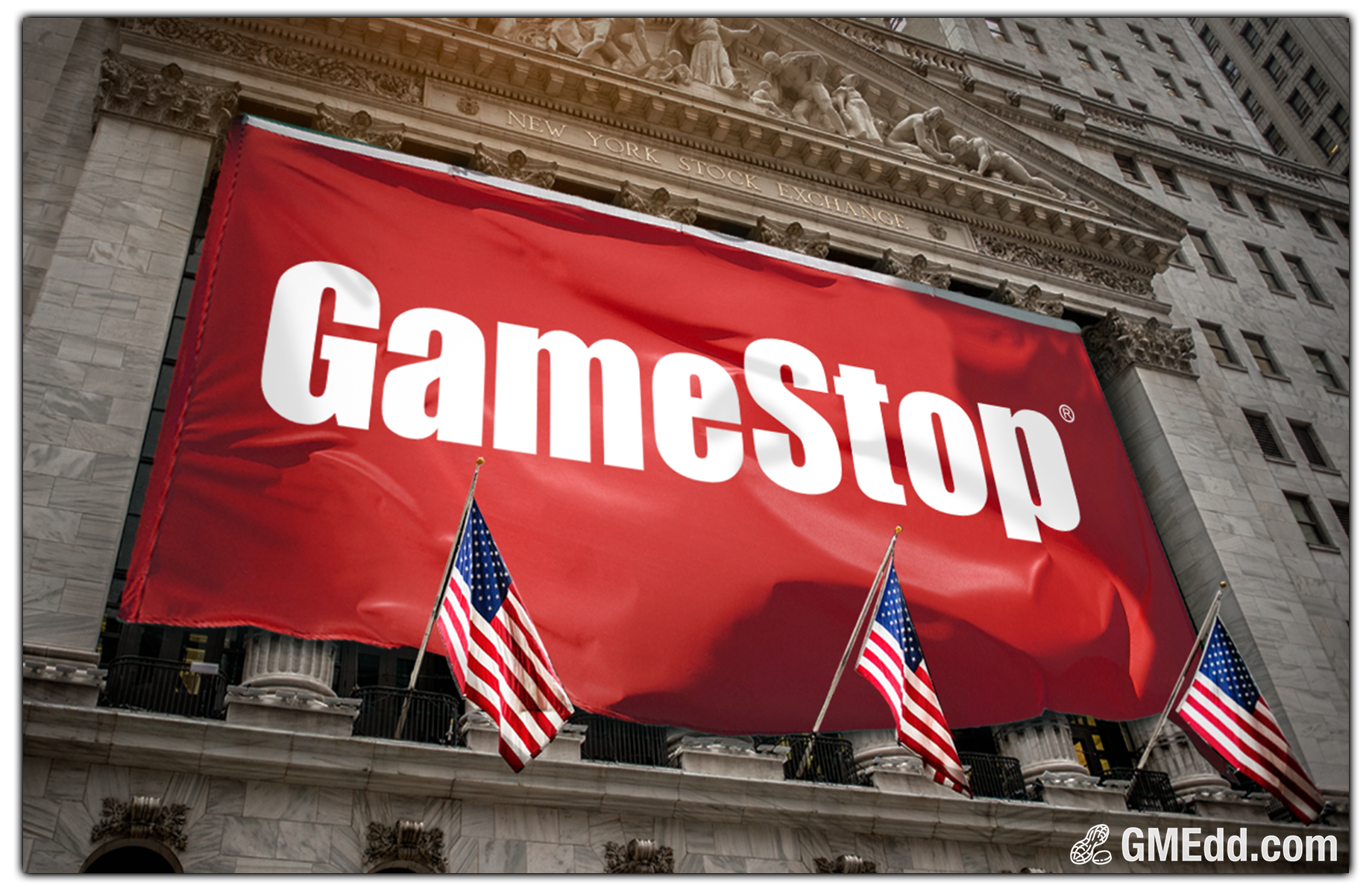 GameStop Corp.'s latest Form 8-K SEC Filing reveals Executive Vice President and Chief Operating Officer Jenna Owens has departed from the company.
In an SEC filing on October 29th, GameStop Corp. has detailed the departure of the company's Executive Vice President and Chief Operating Officer Jenna Owens, with the pair having entered into a Separation and Release Agreement.
The Separation Agreement provides for Ms. Owens' departure from GameStop, effective October 25, 2021, as the Company's Executive Vice President and Chief Operating Officer.
GameStop claims the responsibilities associated with the position are being absorbed by other members of the company's management team. Owens remains entitled to the following severance benefits in accordance with her existing letter agreement with GameStop:
(i) six months base pay,
(ii) an amount equal to the applicable premiums for COBRA continuation coverage for six months and
(iii) the remaining portion of her sign-on bonus.
Background
On March 23, 2021, GameStop announced the appointment of Jenna Owens, age 42, as the Company's Executive Vice President and Chief Operating Officer, effective March 29, 2021.
Prior to joining GameStop and since 2017, Owens served in a variety of senior roles at Amazon.com, Inc., including Director and General Manager of Distribution and Multi-Channel Fulfillment.
Prior to joining Amazon.com, Inc., Jenna Owens held senior roles at Google, including General Manager of Operations of Google Express from 2012 to 2015 and Head of Operations Efficiency for Americas Ad Sales from 2015 to 2017.
Owens has also worked in operations and supply chain at McMaster-Carr Industrial Supply Co., and Honeywell Inc. Ms. Owens holds an Interdisciplinary B.A. from Amherst College and an M.B.A. from New York University's Leonard N. Stern School of Business.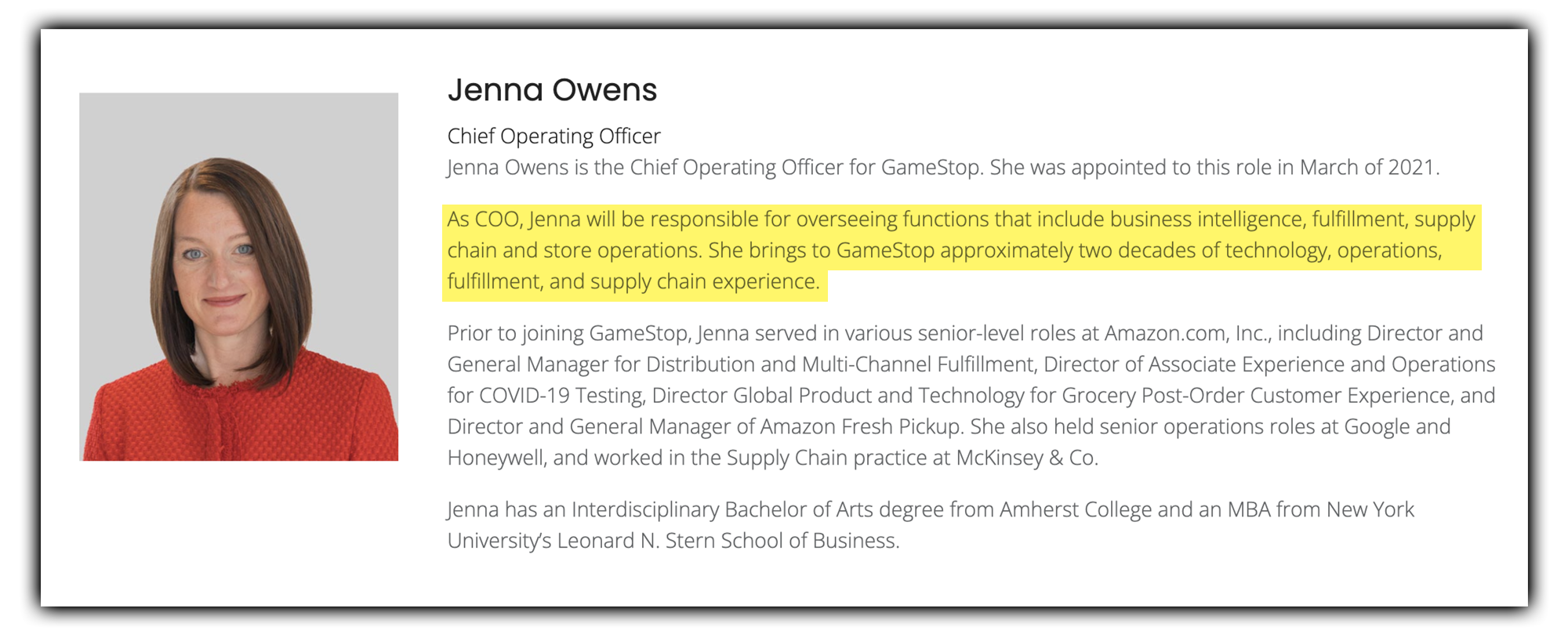 Jenna Owens' profile is still live on news.gamestop.com.
GameStop.com's Leaders page details Jenna Owens' prior responsibilities at the gaming retailer.¹
As COO, Jenna will be responsible for overseeing functions that include business intelligence, fulfillment, supply chain and store operations. She brings to GameStop approximately two decades of technology, operations, fulfillment, and supply chain experience.
Terms of Employment
Owens entered into a Letter Agreement with GameStop Corp. on March 23, 2021 describing the basic terms of her employment. The Letter Agreement provides that Owens' starting annual salary would be $200,000 and that she would also be eligible to earn a total of $2,500,000 in sign on bonuses, paid in 24 monthly installments.
The agreement entitled Jenna Owens to a relocation bonus in the amount of $200,000 to assist with the costs of her relocation to the Dallas/Fort Worth area.
The Letter Agreement also entitled Owens to a number of restricted shares of GameStop's stock, determined by dividing $9,000,000 by the average closing prices of GameStop's common stock for the 30 trading days immediately preceding the grant date, detailed in the Form 8-K.
Ms. Owens' employment was also conditioned on her execution of a non-competition agreement.
Why the sudden exit?
GameStop's Form 8-K filing does not detail why the company's Chief Operating Officer has departed, having left on Monday, October 25th. Such is normal for GameStop.
While at GameStop, Owens had controversially introduced the GameStop Operating Principles, asking retail employees to "dramatically improve the speed at which you operate," and to "stay focused on execution over ideation."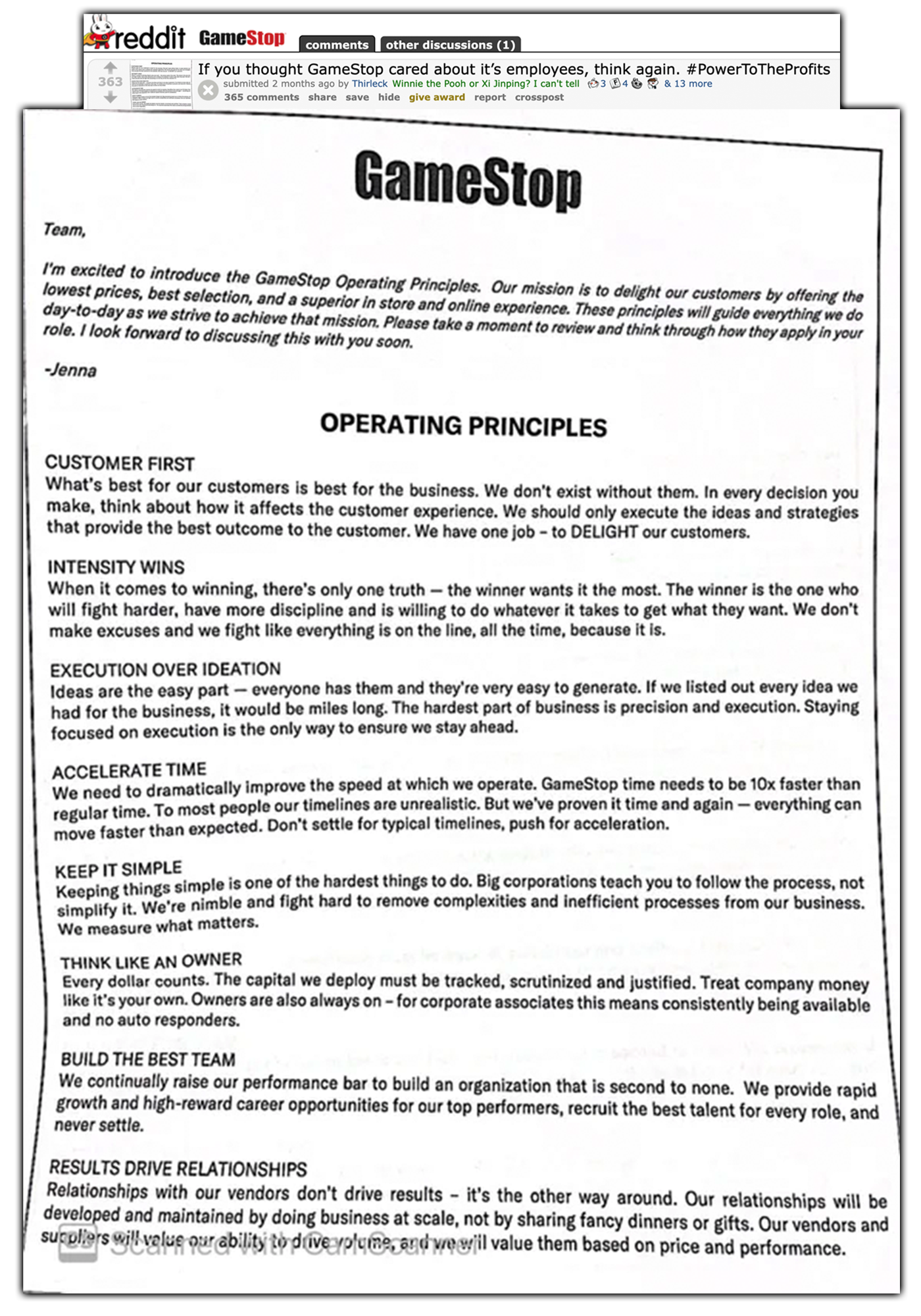 GameStop's Operating Principles, as shared on reddit.com/r/GameStop in August.
Although some of these principles would resonate with a tech start-up, they failed to motivate unhappy retail employees, who congregated on Reddit to voice their frustrations.
While the Operating Principles letter was sent under Jenna's name, some speculate that it wasn't so black-and-white.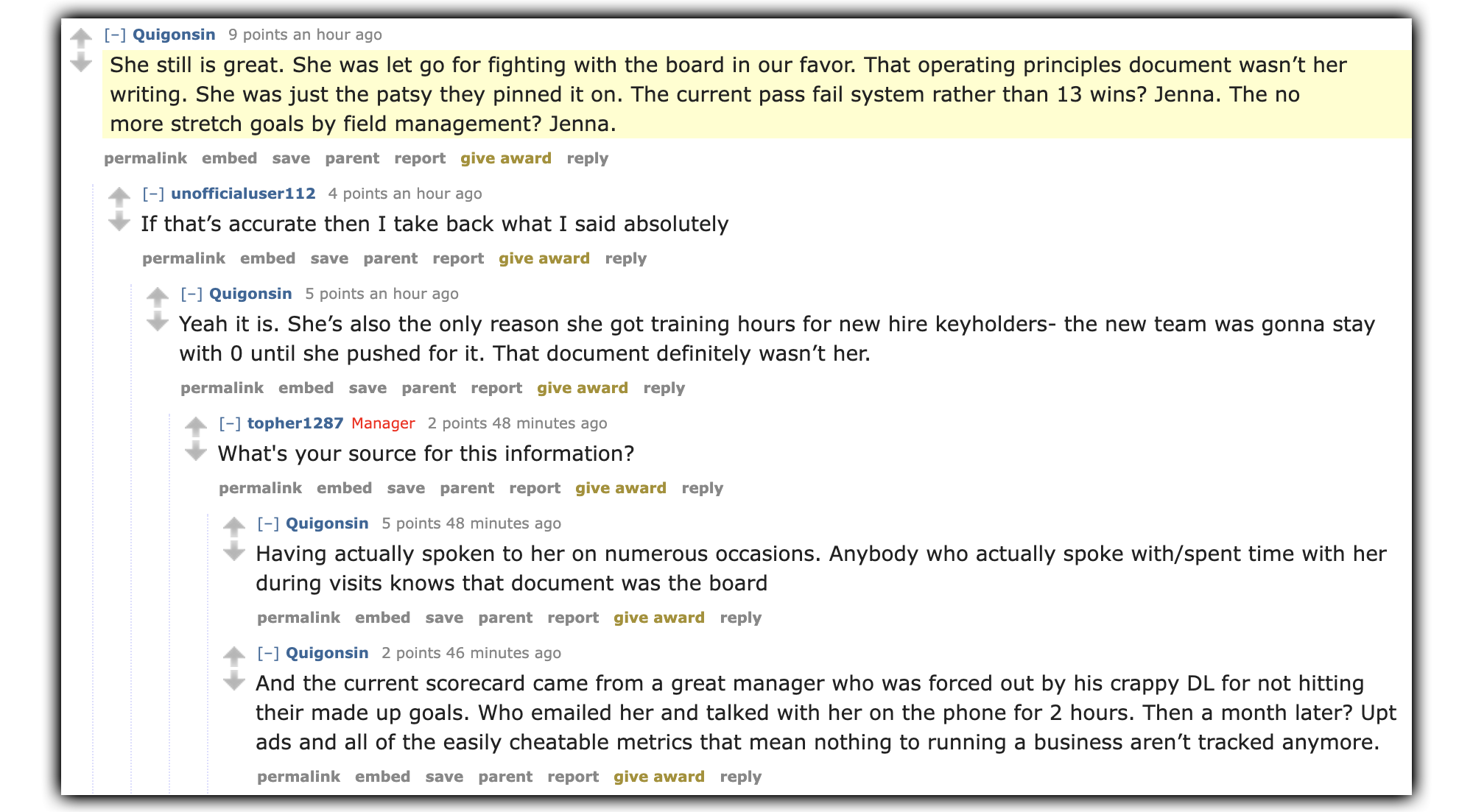 A debate over Jenna Owens' departure sparked support for the retail-focused COO.
A Redditor under the username 'Quigonsin' has an extensive post history on r/GameStop as an employee at the retailer. According to him, the Operating Principles wasn't Jenna's writing, and GameStop had simply pinned it on her.
Quigonsin, who claims to have spoken with Owens on numerous occasions, believes that the COO was let go for fighting in brick-and-mortar employees' favor.
She's also the only reason we got training hours for new hire keyholders; the new team was gonna stay with zero until she pushed for it. That document definitely wasn't her.
GMEdd.com has spoken to other verified retail managers who have privately substantiated these claims, adding that Quigonsin and Jenna Owens interacted and had a 'direct line'.
As Jenna Owens' responsibilities are now being absorbed by other members of GameStop's management team per the filing, it remains unclear whether or not GameStop Corp. will recruit for a replacement Chief Operating Officer.
Sources: Form 8-k Departure, Form 8-k Agreement, GameStop Corp. Thirleck on Reddit, Quigonsin on Reddit
¹ After GMEdd.com published this piece, Jenna Owens' GameStop Leadership Profile was taken down, leading our sources to now point to an archived version.