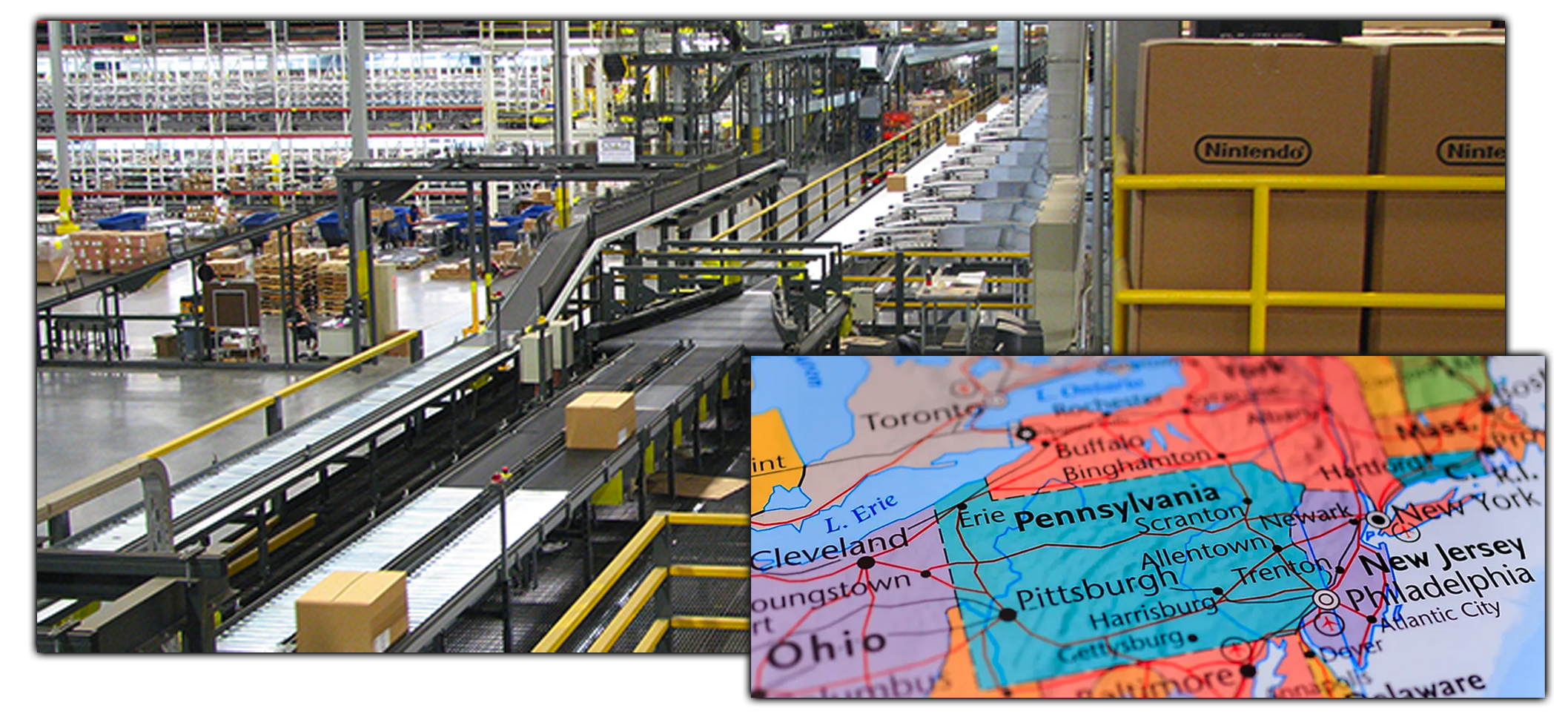 The transformation begins.
GameStop will be putting their recently raised $551M to use, announcing a new fulfillment center on the east coast.
This will begin the expansion of GameStop's North American fulfillment network through its entry into a lease of a 700,000 square foot fulfillment center in York, Pennsylvania. This facility is expected to be operational by the fourth quarter of 2021 and will support ecommerce and fulfillment needs. GameStop expects this fulfillment center in York, Pennsylvania will position the company to grow product offerings and expedite shipping across the east coast.
When Ryan Cohen was asked about fulfillment at Chewy during his TechCrunch interview in 2019, the founder discussed his opening of a fulfillment center in Pennsylvania, where, over the years, that warehouse has grown so much the company subsidized a Capital Area Transit bus route from Harrisburg and even opened a nearby recruiting office.
We hit an inflection point where three [third-party logistics companies] we were working with [were getting overwhelmed]. We'd give them weekly or monthly projections so they could plan ahead and have warehouse space, but they didn't fully believe our growth and by the end of 2013, we had these 3PLs that couldn't scale any more, so we had to bring fulfillment in-house.
We hired a bunch of people who were experts in fulfillment and we flew to Mechanicsburg, Pa. to lease a 400,000-square-foot space, and within nine months or so, we became expert at doing fulfillment. It was risky. It was totally outside of our areas of competence. But by August of 2014, after breaking everything first, that center was humming along, and then we launched another in Reno. At that point, we went national.
More recently, in March 2021, Chewy announced another, new, Pennsylvania fulfillment center, and this one is located in York, same as GameStop. Chewy's new facility is also similar in square footage, at about 732,000-square-feet.
The chewification of GameStop continues.