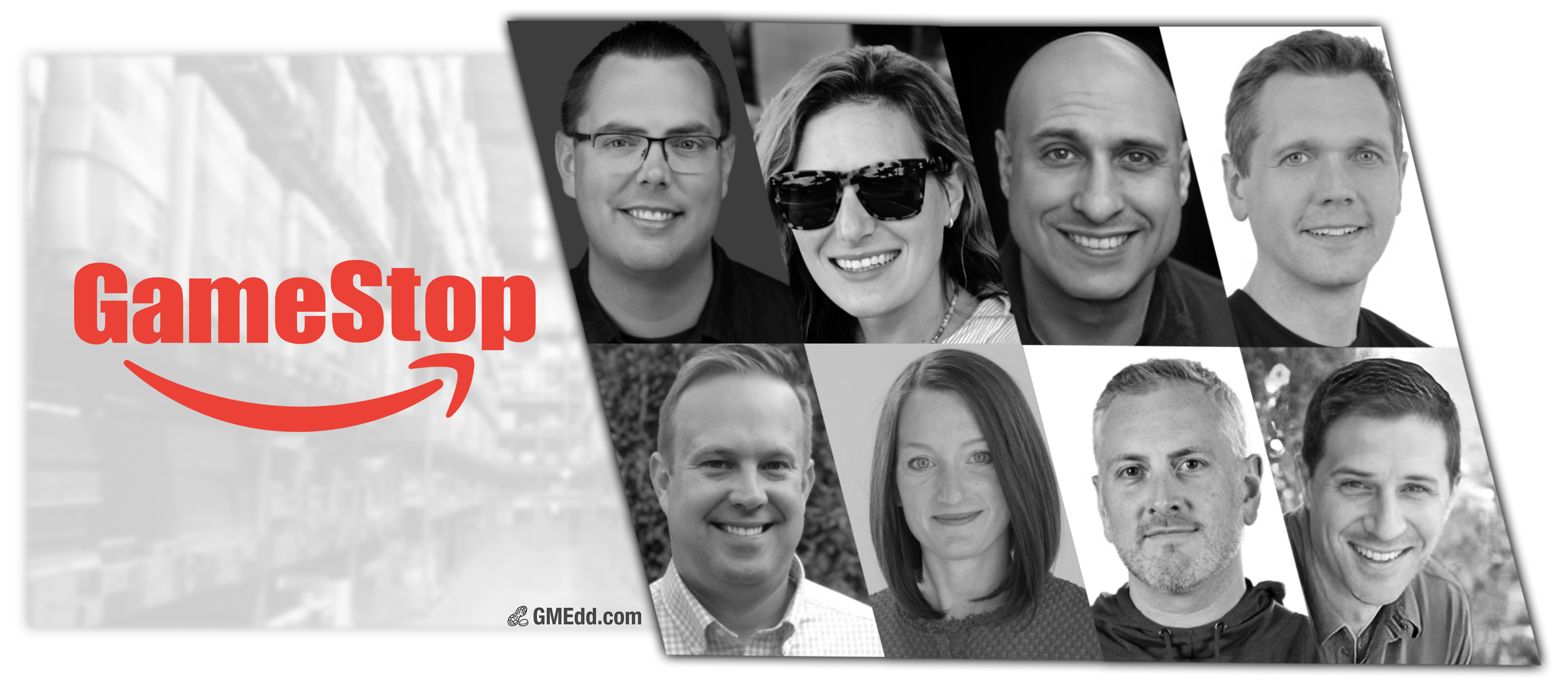 GameStop's hiring frenzy amid "one of the biggest online transformations in history," continues, as LinkedIn unveils the latest VP of Merchandising from Amazon.
The "hiring frenzy" first coined by the now former VP, Marketing Evan Smith in a February 2021 post highlighted by GMEdd.com has reigned true, revealing GameStop's success in acquiring new talent at a rate that can be compared to the likes of the hottest new startup.
One of GameStop's favorites to poach from? Amazon.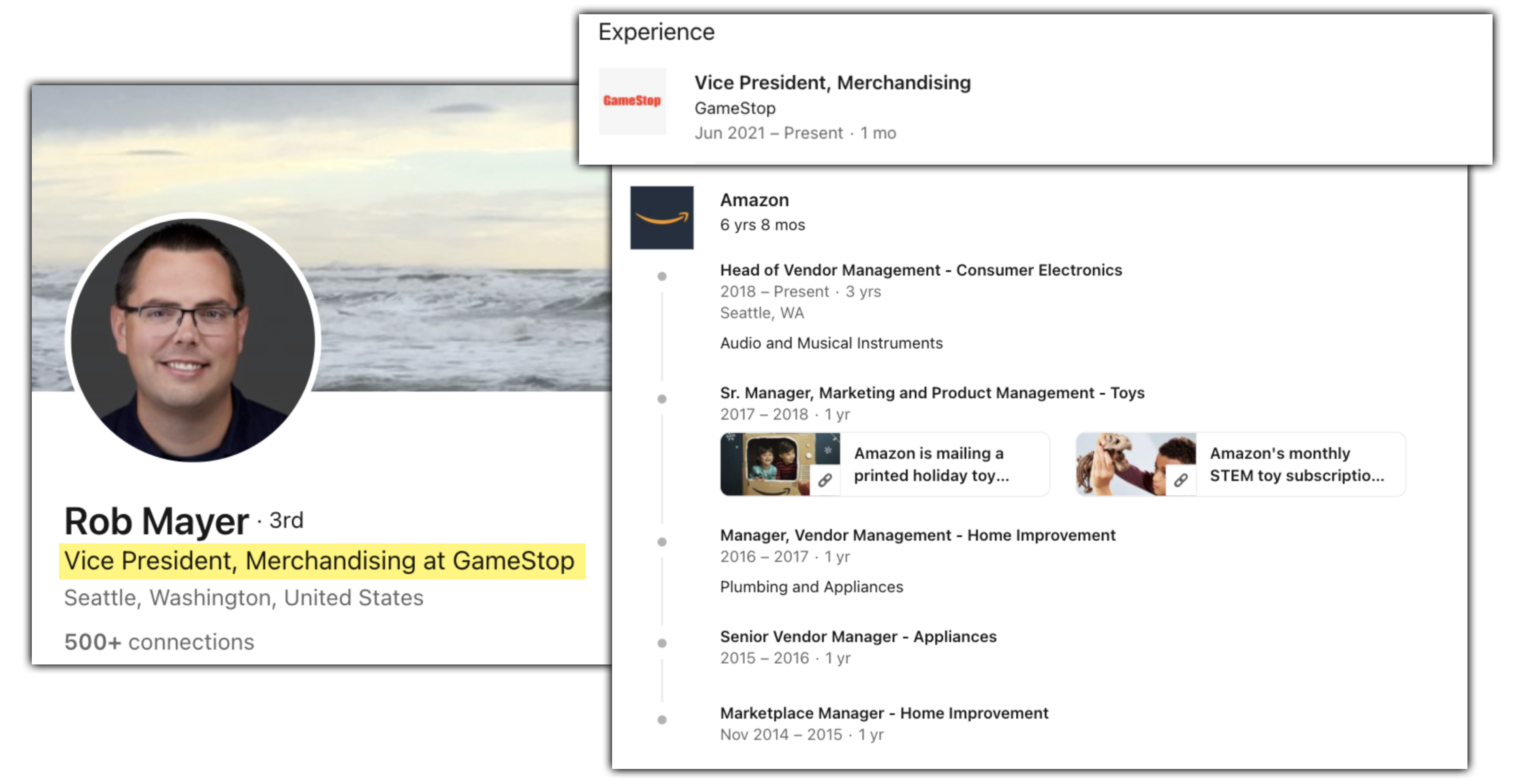 Revealed on LinkedIn, GameStop has now recruited six-year Amazon veteran Rob Mayer to serve as GameStop's Vice President of Merchandising, alongside the several other VPs of Merchandising with tech backgrounds.
At Amazon, Rob Mayer most recently served as Amazon's Head of Vendor Management, Consumer Electronics.
This supports the thesis that GameStop will likely continue to expand into a wider range of electronics, surpassing solely gaming hardware.
This isn't where the story ends, though.
Upon the recruitment of Matt Francis as Chief Technology Officer in February 2021, GMEdd.com began keeping track of GameStop's latest hires using data from LinkedIn. While our last story highlighting GameStop's recruiting released in May, the company has since doubled their new talent.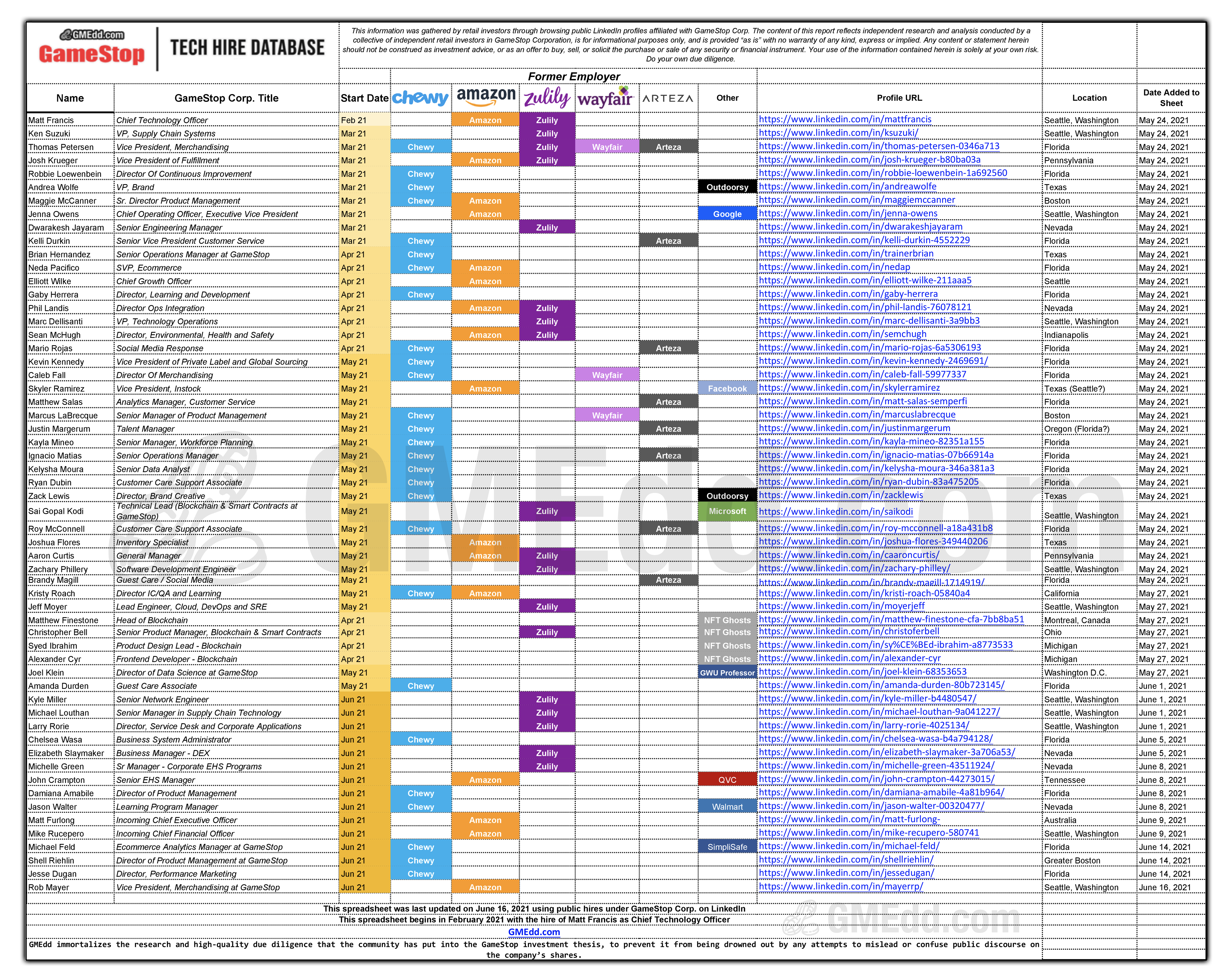 View an updated and interactive version of this sheet at GMEdd.com Report & Models
GameStop has hired, from Amazon alone:
Matt Francis, Chief Technology Officer
Josh Krueger, Vice President of Fulfillment
Maggie McCanner, Sr. Director Product Management
Jenna Owens, Chief Operating Officer, Executive Vice President
Neda Pacifico, Senior Vice President, Ecommerce
Elliott Wilke, Chief Growth Officer
Phil Landis, Director Ops Integration
Sean McHugh, Director of Environmental Health and Safety
Skyler Ramirez, Vice President, Instock
Joshua Flores, Inventory Specialist
Aaron Curtis, General Manager
Kristy Roach, Director IC/QA and Learning
John Crampton, Senior EHS Manager
Matt Furlong, Incoming Chief Executive Officer
Mike Recupero, Incoming Chief Financial Officer
This indicates, from just what's available to us publicly on LinkedIn, GameStop has poached double-digit Amazon employees, making an e-commerce centric pivot the clear trajectory.
Source: GameStop on LinkedIn