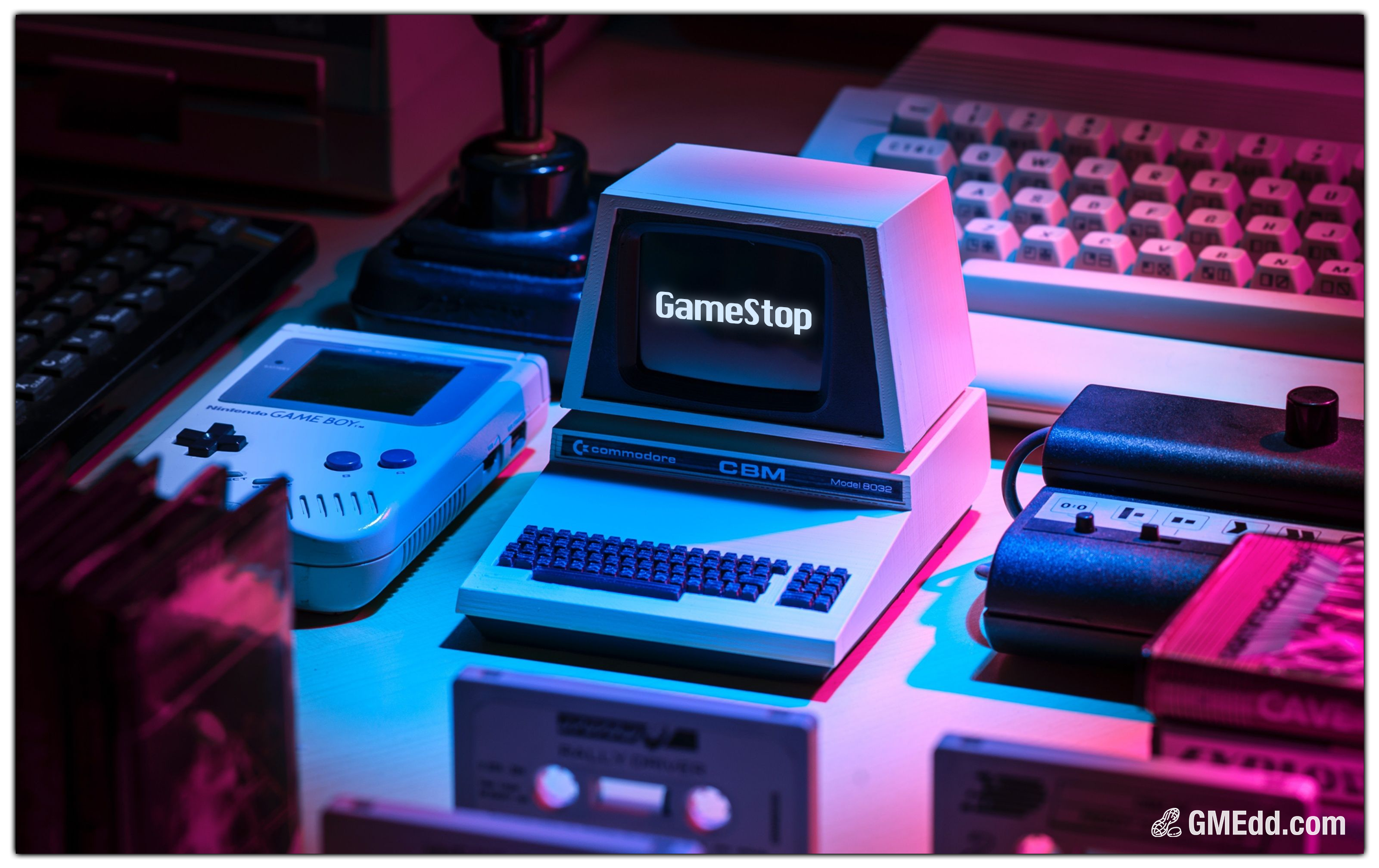 GameStop Corp. has taken some pointers from Ryan Cohen's November 2020 Letter to the Board.
Hidden within Item 7. Management's Discussion and Analysis of Financial Condition and Results of Operations on GameStop's latest 10-K report investors receive a brief overview of the steps the company plans to take to reboot in 2021.
While this isn't an adequate enough roadmap to detail a true transformation, it does acknowledge many of the suggestions investors have made.

GameStop's latest 10-K report.
GameStop states that it plans on investing in technology capabilities, including by in-sourcing talent and revamping systems. GameStop has also noted that it plans to expand product offerings to better accommodate PC gaming.
The emphasis on customer experience is reminiscent of Chewy, which has, since creation, been acclaimed for stellar support. Ryan Cohen recently personally reached out to a dissatisfied customer, so it is likely this is a top priority of the new management team.
While you can expect GMEdd.com to continue to pick apart the 89-page release in the following days, we recommend our readers glance over it themselves as it provides a look into the company's financials, initiatives, and leaders.
March 25th Editorial Update: Today, GameStop has responded to a tweet asking them, and Ryan Cohen, if they would be expanding greater into the board game market. GameStop responded "We agree! We love games of all kinds and we are excited to expand our selection in the near future."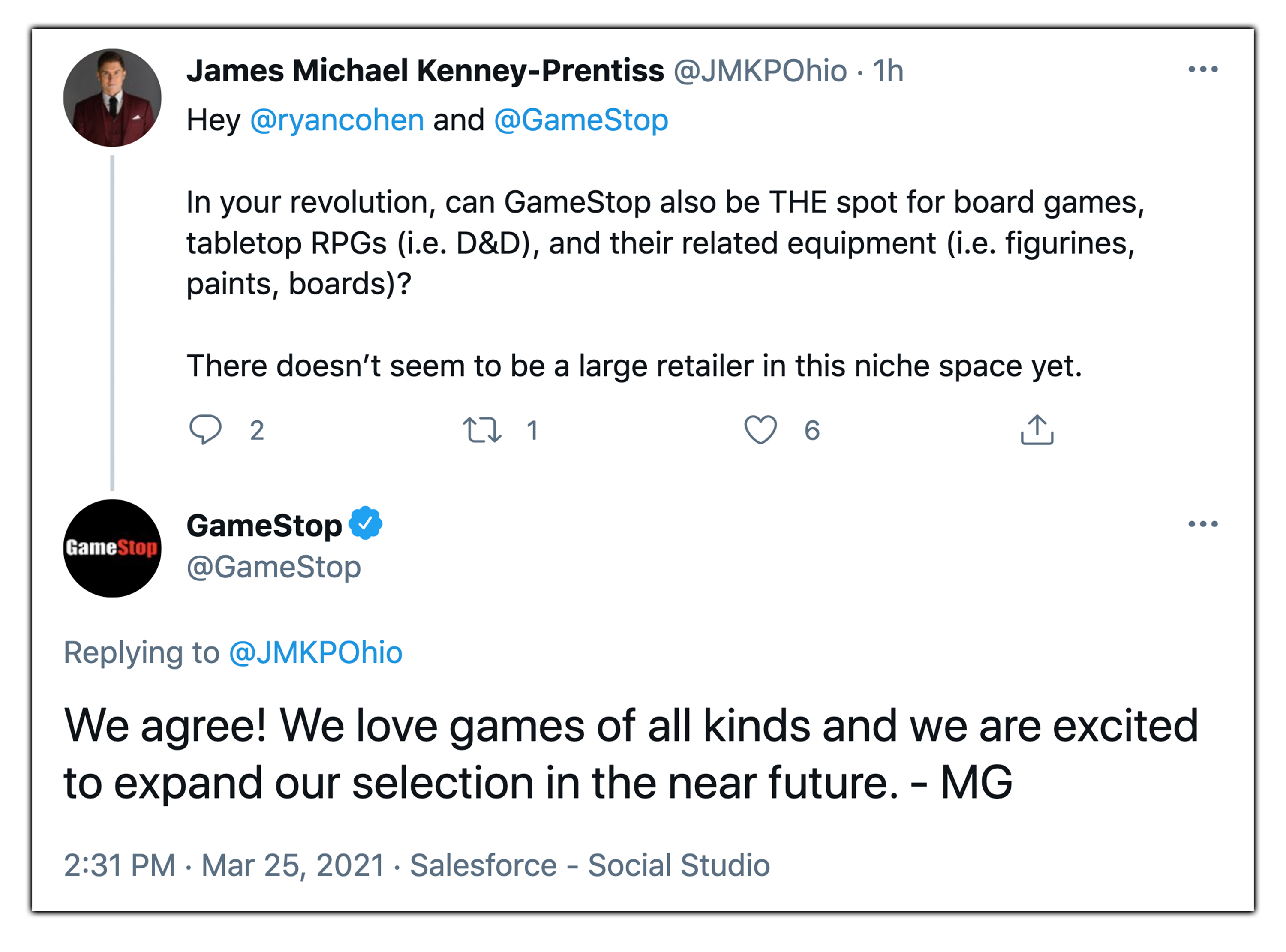 Source: GameStop on Twitter