Announced in addition to Quarter 1 earnings, GameStop Corp. intends to file with the U.S. Securities and Exchange Commission a prospectus supplement to the base prospectus included in the Company's shelf registration statement on Form S-3 under which the Company may offer and sell up to 5 million shares of its common stock, from time to time, in "at-the-market" offerings.
The Company intends to use net proceeds for general corporate purposes as well as for investing in growth initiatives and maintaining a strong balance sheet. The timing and amount of any sales of shares, if any, will depend on a variety of factors, including prevailing market conditions, the trading price of shares and other factors as determined by GameStop Corp.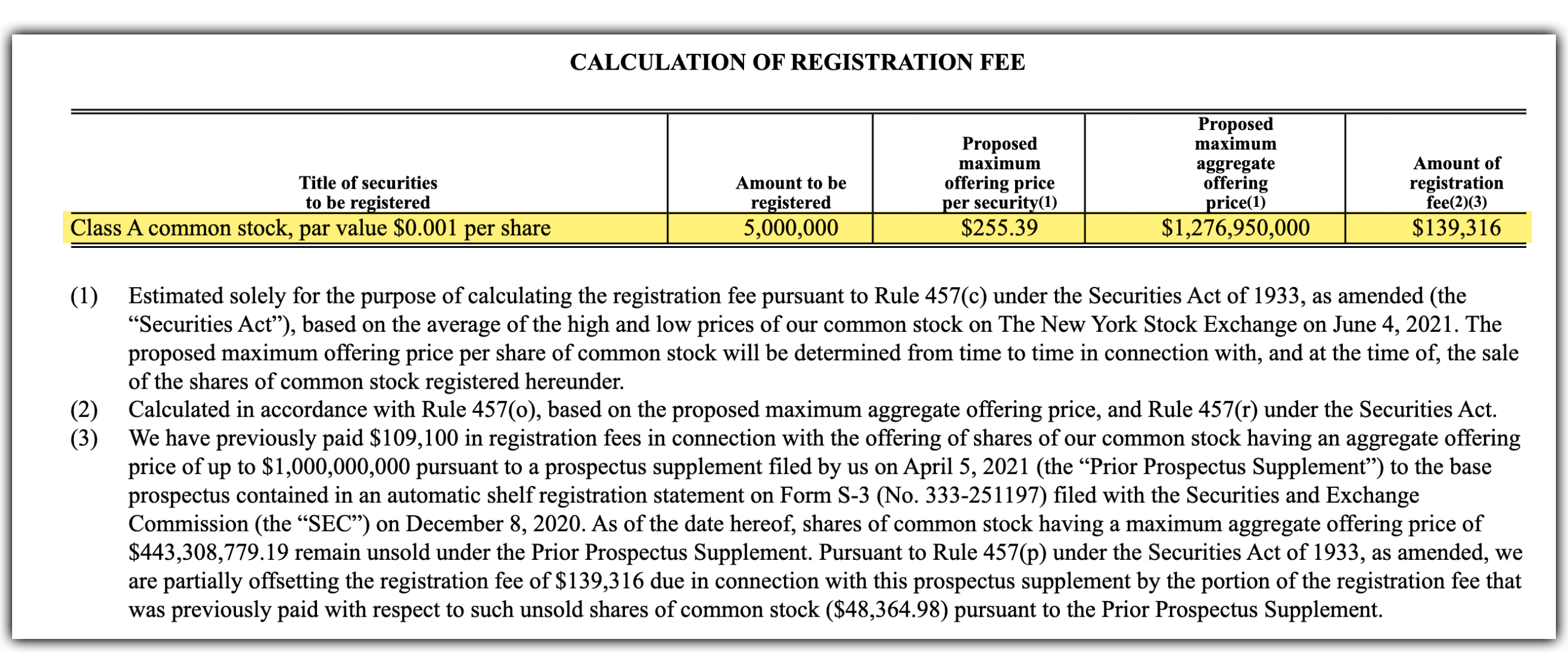 In the prospectus supplement, GameStop states that on June 8, 2021, the last reported sale price of common stock on the NYSE was $300.00 per share.
Our common stock has recently experienced extreme volatility in price and trading volume. From January 11, 2021 to June 8, 2021, the closing price of our common stock on the NYSE ranged from as low as $19.94 to as high as $347.51 and daily trading volume ranged from approximately 1,790,000 to 197,200,000 shares.
Jefferies will be entitled to compensation at a commission rate of up to 1.5% of the gross sales price per share of common stock sold through it as sales agent pursuant to the Sales Agreement.