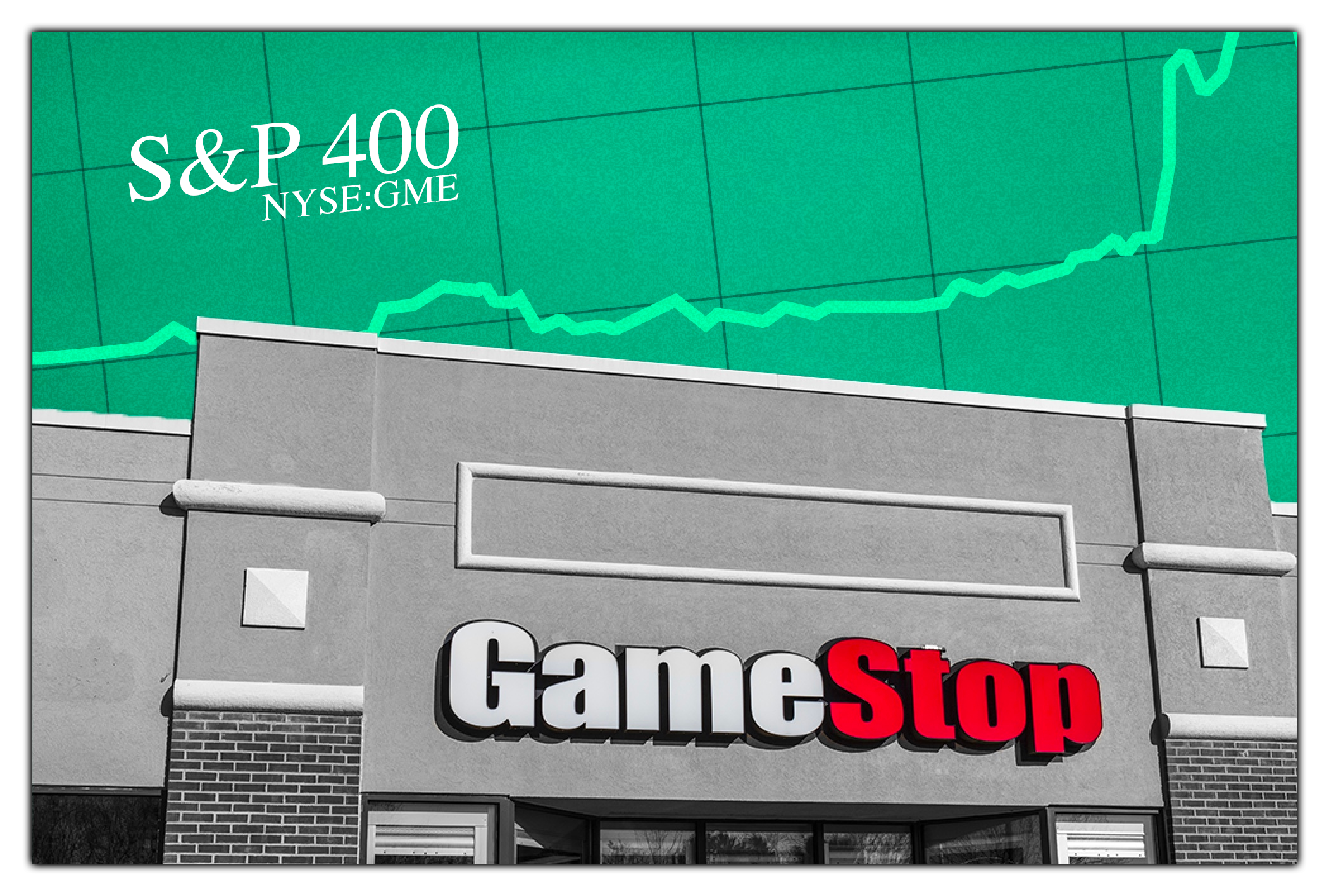 On Tuesday, July 27th, the S&P Dow Jones Indices has announced that GameStop is set to join the S&P MidCap 400, effective August 4th.
S&P SmallCap 600 constituent GameStop Corp. (NYSE:GME) will replace Weingarten Realty Investors (NYSE:WRI) in the S&P MidCap 400.
Lakeland Financial Corp. (NASD:LKFN) will replace GameStop in the S&P SmallCap 600.
These changes are effective prior to the opening of trading on Wednesday, August 4.
The S&P 400 index serves as a barometer for the U.S. mid-cap equities sector and is the most widely followed mid-cap index.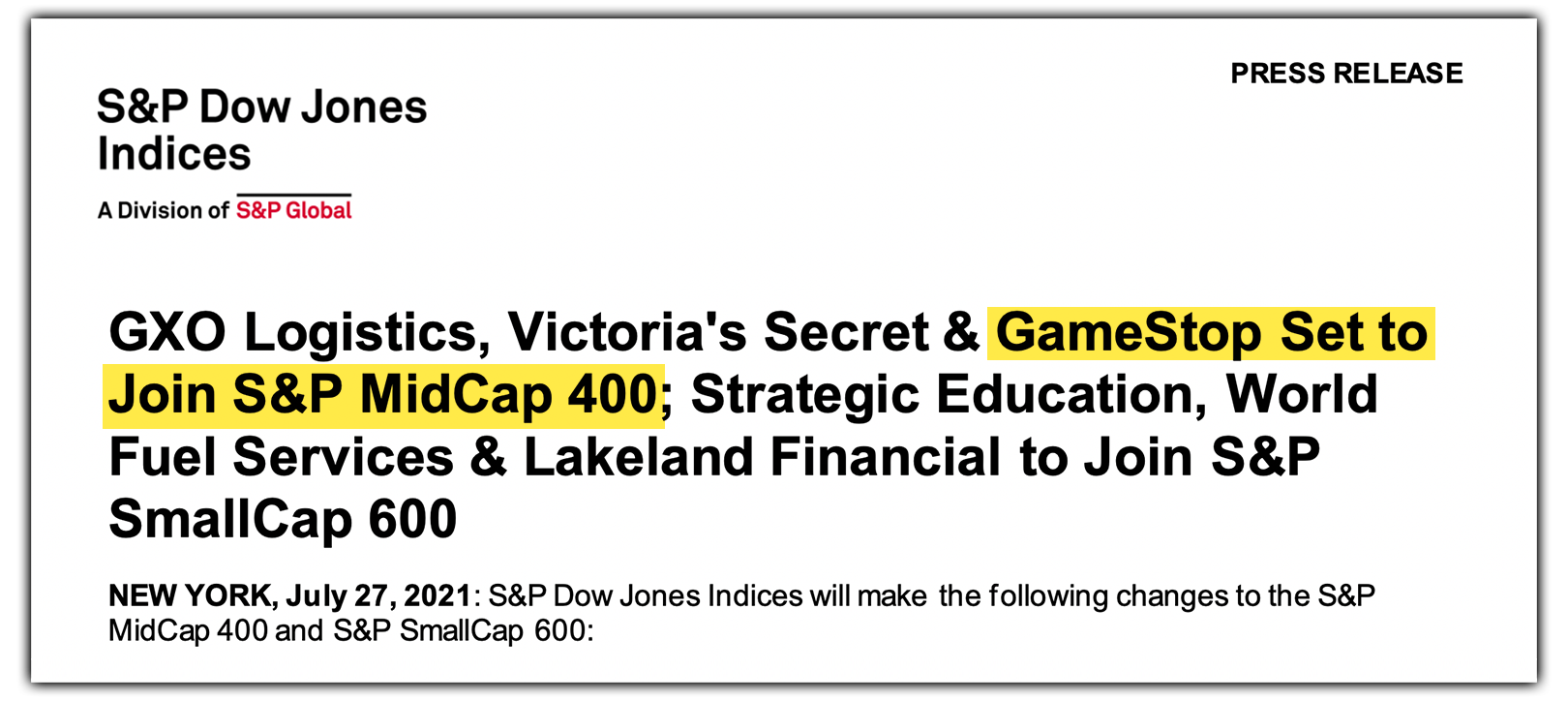 The Standard & Poors July 27, 2021 Press Release
The S&P MidCap 400® provides investors with a benchmark for mid-sized companies. The index, which is distinct from the large-cap S&P 500®, is designed to measure the performance of 400 mid-sized companies, reflecting the distinctive risk and return characteristics of this market segment.
Standard & Poors states that mid-cap exposure generally captures a phase in the typical corporate life cycle in which firms have successfully navigated the challenges specific to small companies, such as raising initial capital and managing early growth.
At the same time, mid caps tend to be quite dynamic and not so large that continued growth is unattainable.
Source: Standard & Poors Press Release