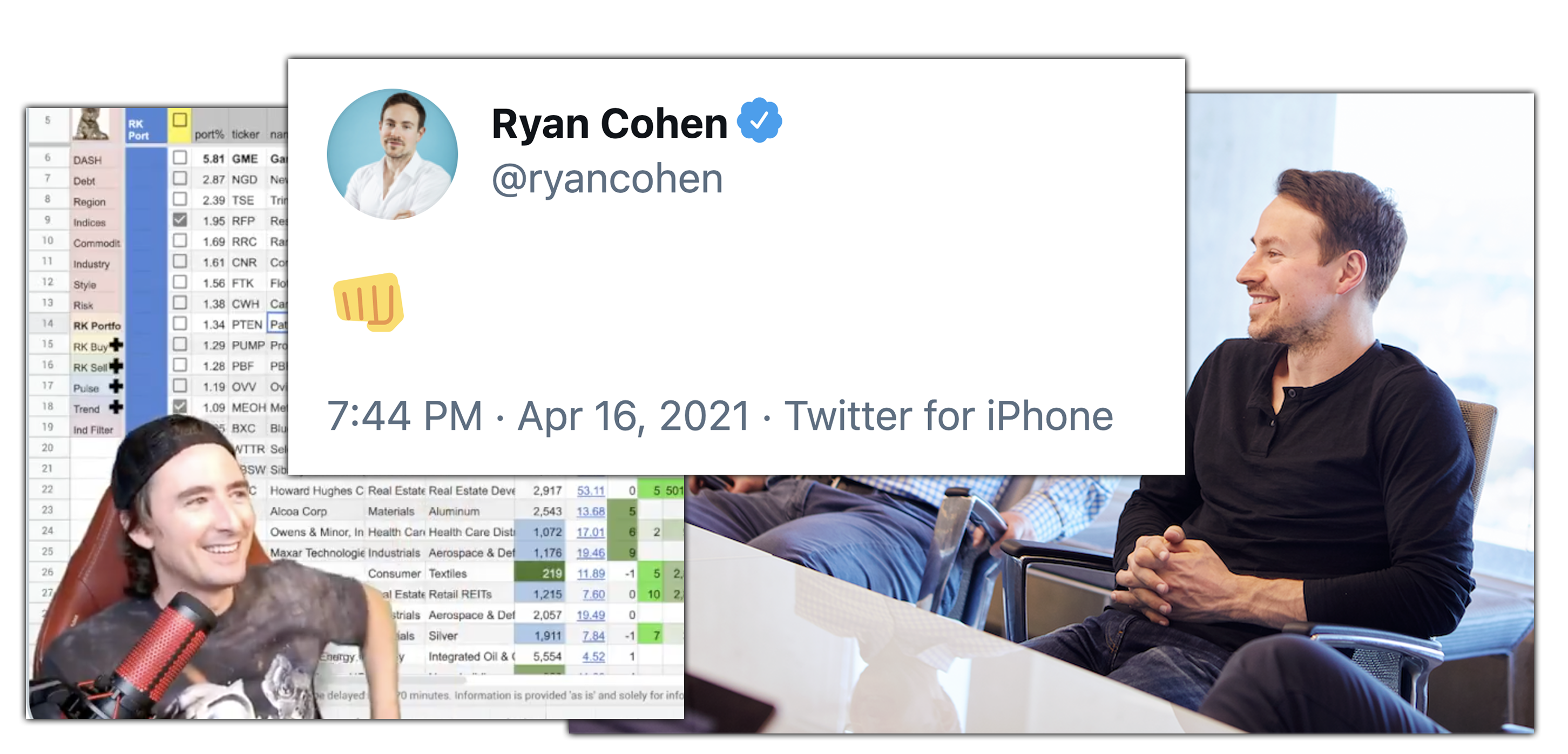 At 4:20 PM on April 16th, 2021, Roaring Kitty revealed he doubled down his GameStop position to amass 200,000 shares of the gaming retailer.
3 hours later, Ryan Cohen tweets a fistbump emoji, likely in a subtle nod to the retail investing icon's share acquisition.
In February, Ryan Cohen followed Roaring Kitty, albeit briefly, as the face of the frenzy held GameStop through the downwards price action. This confirms that Ryan Cohen keeps tabs on the influential figure.
Roaring Kitty has seemingly responded to Ryan Cohen's tweet with a video capture of his first live stream, where he says "Thanks for tuning in," and wholesomely struggles to end the video, as this was all new to him.
Simpler times.