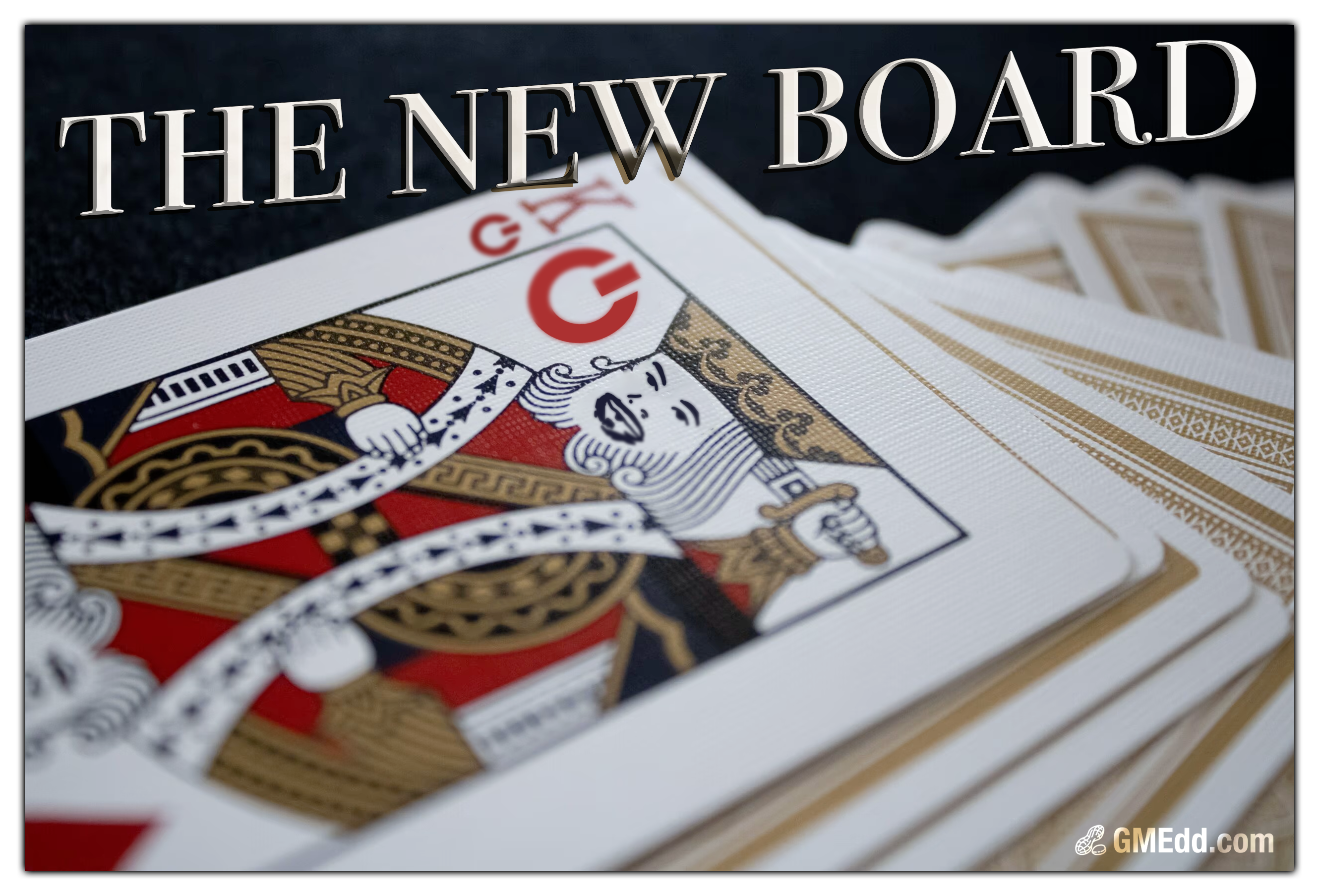 Will society remember Ryan Cohen as the Founder of Chewy or the Chairman of GameStop?
GameStop has today announced that the board intends to elect Ryan Cohen, founder of Chewy, as Chairman of the Board at the annual meeting, which will take place in Grapevine Texas on June 9th, 2021. GameStop also states that it will be nominating the following six individuals to stand for election to its Board of Directors: Alan Attal, Larry Cheng, Ryan Cohen, Jim Grube, George Sherman and Yang Xu.
GameStop has also shared updates that include:
Following the Annual Meeting, the Board intends to elect Mr. Cohen as Chairman;
Following the Annual Meeting, all directors will be compensated 100% in equity;
Following the Annual Meeting, individual director compensation will be reduced approximately 28% from the prior year, and
Effective immediately, the Board has appointed Mr. Grube to serve on the Strategic Planning and Capital Allocation Committee.

GameStop's News Release from April 8th, 2021
About the new names
Larry Cheng is Co-Founder and Managing Partner of Volition Capital, a leading growth equity investment firm based in Boston, Massachusetts and the first investor in Chewy. He has more than two decades of venture capital and growth equity investing experience based on time at Volition Capital, Fidelity Ventures, Battery Ventures, and Bessemer Venture Partners. He presently leads the Internet and Consumer team at Volition, focusing on disruptive companies in e-commerce, internet services, consumer brands, and digital media and gaming. He received his bachelor's degree from Harvard College where he concentrated in Psychology.
Yang Xu is Senior Vice President of Global Finance and Treasury at The Kraft Heinz Company. She has more than 20 years of broad experience across the capital markets, finance, strategic planning, transactions and business operations in the U.S., Asia and Europe. Prior to The Kraft Heinz Company, she held roles with Whirlpool Corporation and General Electric Healthcare. She has a bachelor's degree in Finance from Wuhan University, a master's degree in management from the HEC School of Management and a master's in business administration from the London Business School.
What does this mean?
First, we are glad to see that RC Ventures is, in fact, on pace to control the GameStop board. Surprisingly, though, without Kurt Wolf and instead a former venture capital partner from his Chewy days.
With Cohen being placed as chairman of the board and Sherman to be re-elected, George Sherman will remain serving as CEO. There is also an apparent reversal in Jim Grube being asked to serve on the Strategic Planning and Capital Allocation Committee, a team we speculated he wasn't originally a part of , anticipating a CFO announcement instead. Could both Jim Grube as CFO and Ryan Cohen as CEO still happen? Of course. But it seems they both may already have found their roles, for now at least.