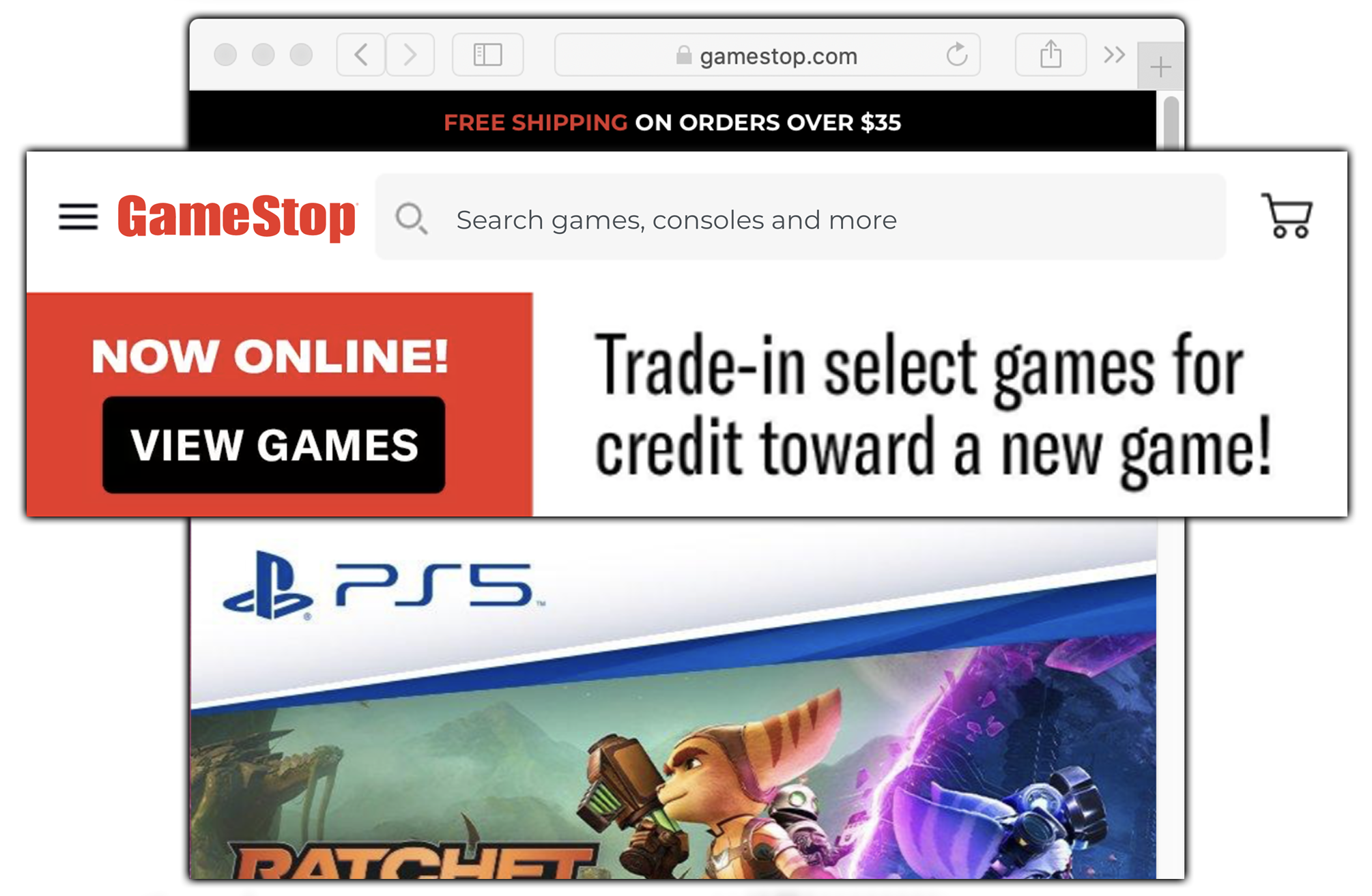 In a slew of seemingly daily website updates, GameStop has begun the transition of their famous trade-in program to online.
Seen promoted on the GameStop.com homepage, customers can now purchase new games online and exchange the previous-gen version for a credit towards the next-generation copy on select games.
Unfortunately, it looks like customers currently have to trade-in their games to a local GameStop retail store, which just about defeats the purpose unless the game you are purchasing is out of stock at the physical store.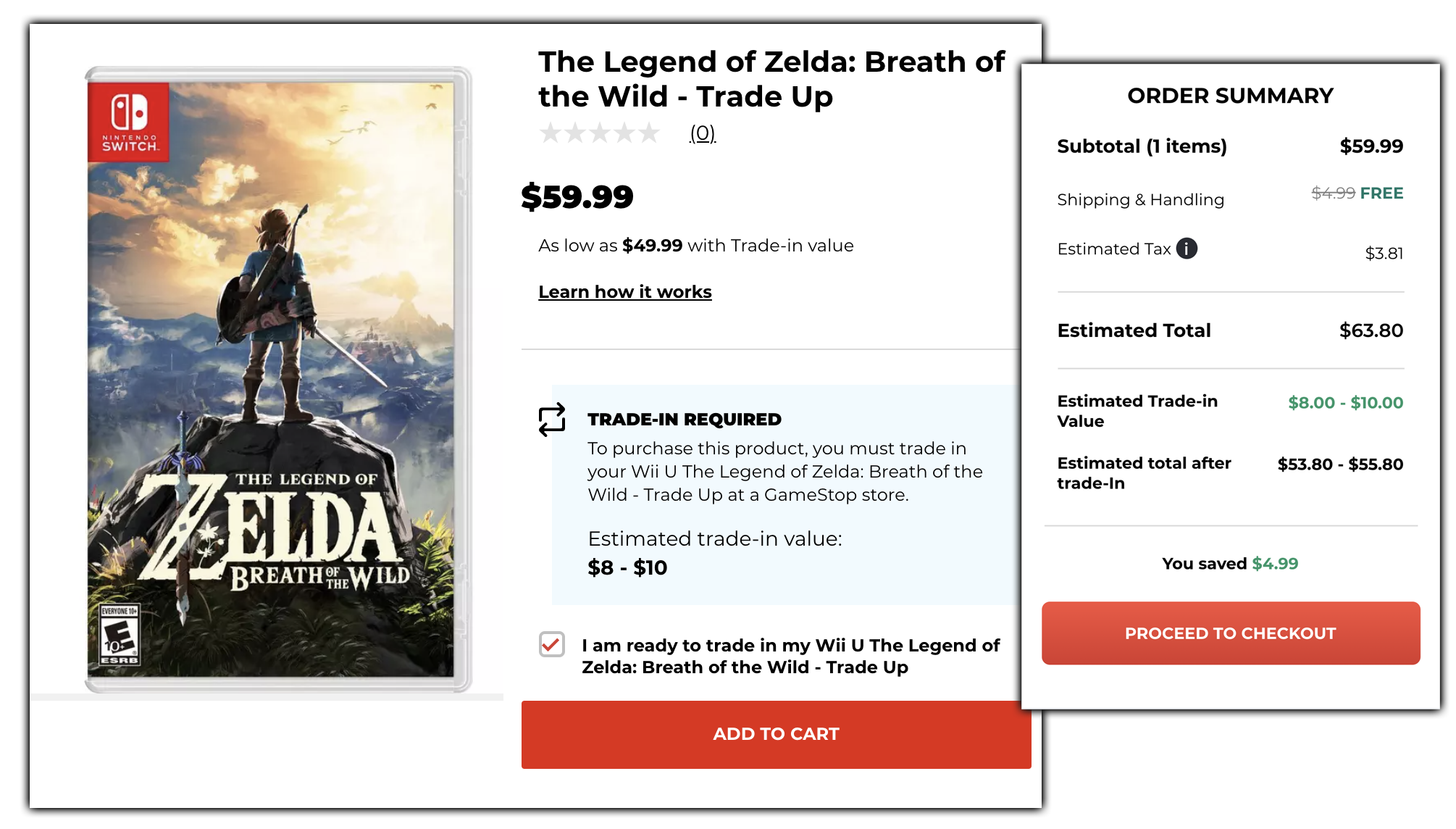 Customers are also only able to trade-in towards the newer version of the same game they already owned in the previous generation, which is not all-encompassing like the brick-and-mortar experience, where customers can trade in their games towards anything they desire.
This is just the beginning of the digital-facing trade-in program, and we anticipate a future where customers will be provided shipping labels courtesy of GameStop, and rewarded credit towards the entire site.
Check it out at GameStop.com now.