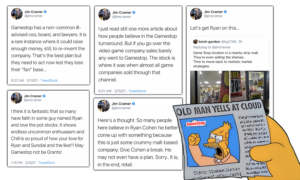 CNBC Mad Money's Jim Cramer still can't get GameStop out of his mind. Cramer has spent the last few hours ranting on Twitter about how "Ryan" can't change a "crummy mall-based company." Cramer goes on to say that "He may not even have a plan!"
At this point, I can't help but think Cramer is just looking for attention.
Back in December, Cramer first started showing interest in $GME. On TheStreet Live, he encouraged his viewers to not be snobs, and to do their own due diligence .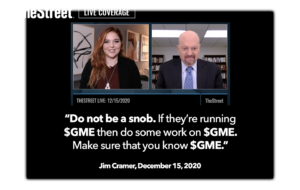 What's changed since December, Jim? At this point, it's comedic. Your ridiculing only adds fuel to the fire and makes us want to buy more.