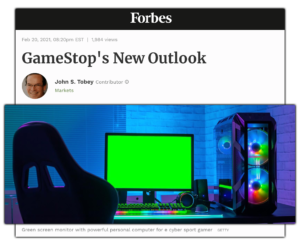 Forbes has published an article titled, "GameStop's New Outlook," and while it does not go nearly as in-depth into the RC Ventures takeover as we do, any constructive fundamental talk about GameStop is always appreciated.
GameStop's fundamental expectations are improved. The key ingredient is the enhanced focus on a growth strategy, spurred by the new, committed board members and fostered by new management additions capable of improving on a known brand name.
Isn't it crazy that it's news when the media finds out what we've been covering for months? At least they're beginning to get it.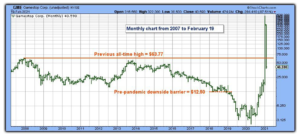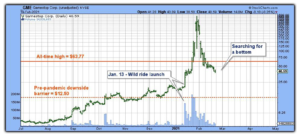 The article also covers some different views of GameStop's stock action, starting with a monthly chart from 2007 (logarithmic scale) and a daily chart from July 2020 (logarithmic scale).