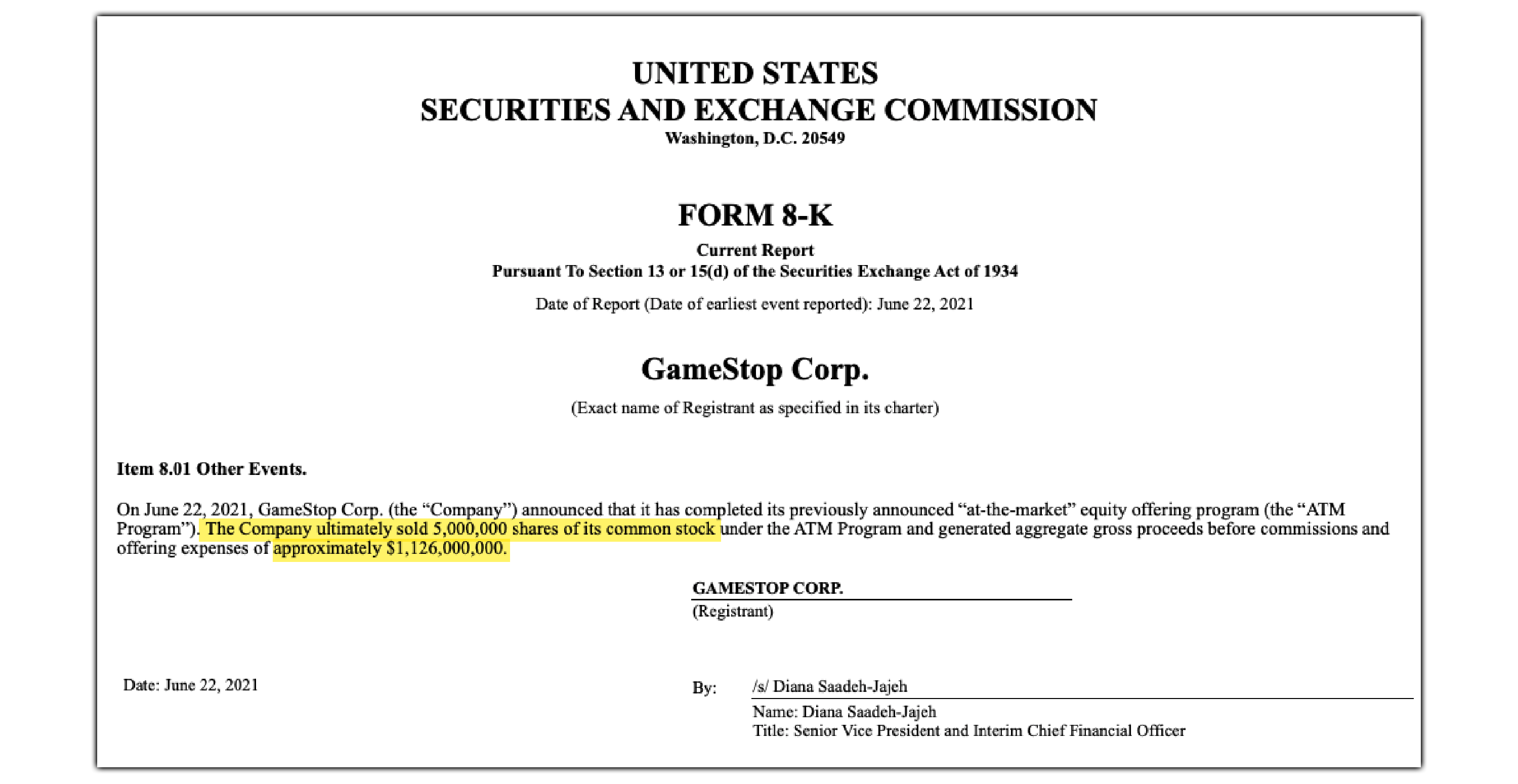 GameStop Corp. today announced that it has completed its previously announced "at-the-market" equity offering program.
GameStop disclosed on June 9, 2021 that it filed a prospectus supplement with the U.S. Securities and Exchange Commission to offer and sell up to a maximum of 5,000,000 shares of its common stock from time to time through the ATM Offering.
GameStop ultimately sold 5,000,000 shares of common stock and generated aggregate gross proceeds before commissions and offering expenses of approximately $1,126,000,000.
GameStop states that the company will use net proceeds from the ATM Offering for general corporate purposes as well as for investing in growth initiatives and maintaining a strong balance sheet.
Source: GameStop Form 8-K, GameStop News Room