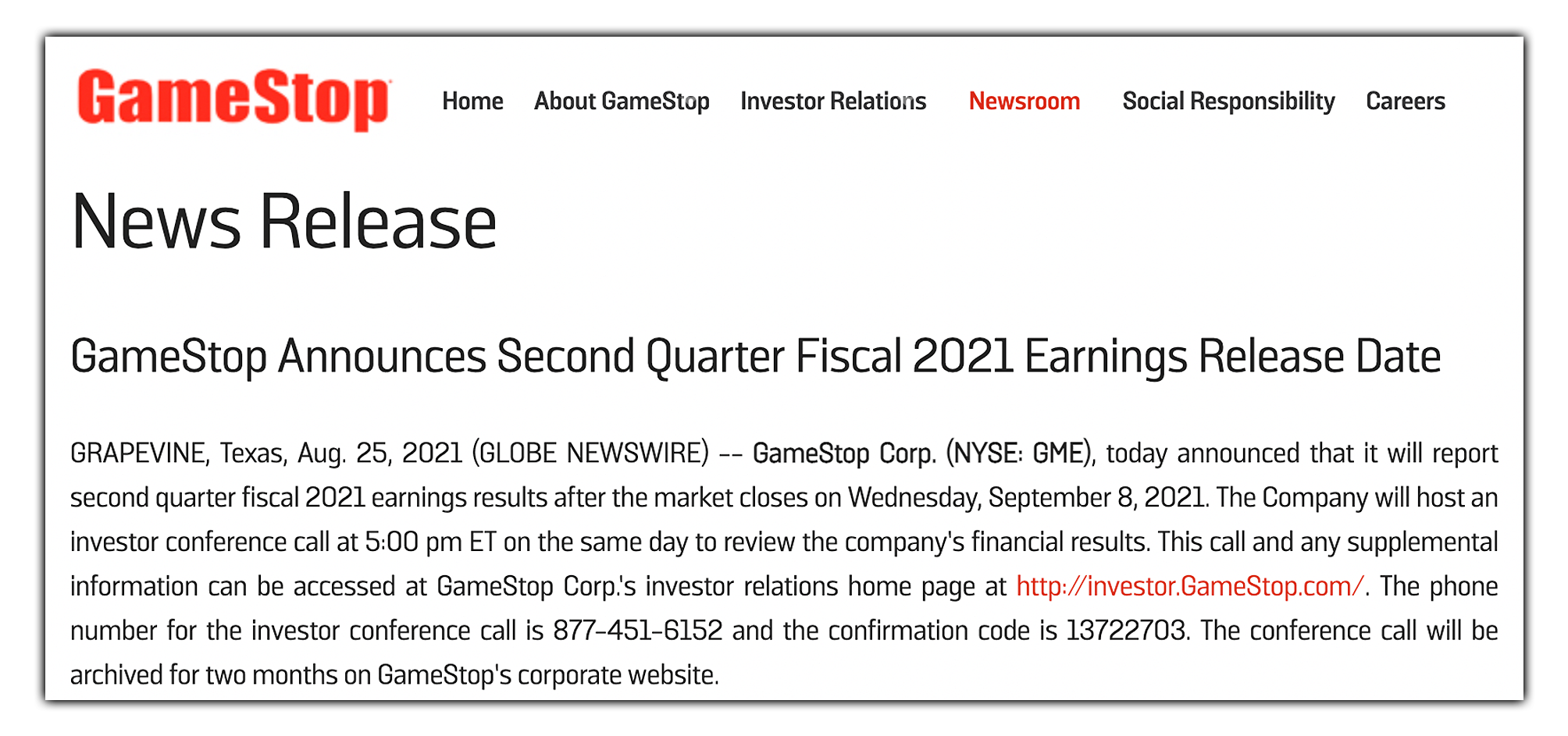 GameStop Corp., today announced that it will report second quarter fiscal 2021 earnings results after the market closes on Wednesday, September 8, 2021.
The gaming retailer in the midst of transformation will host an investor conference call at 5:00 pm ET on the same day to review the company's financial results. This call and any supplemental information can be accessed at GameStop's investor relations home page.
Where to tune in
The phone number for the investor conference call is 877-451-6152 and the confirmation code is 13722703. The conference call will be archived for two months on GameStop's corporate website.
GMEdd.com has hosted livestreams for prior conference calls, as viewership often surpasses what GameStop's systems can handle.
We advise all GameStop investors follow @GMEdd on Twitter for updates.
The significance