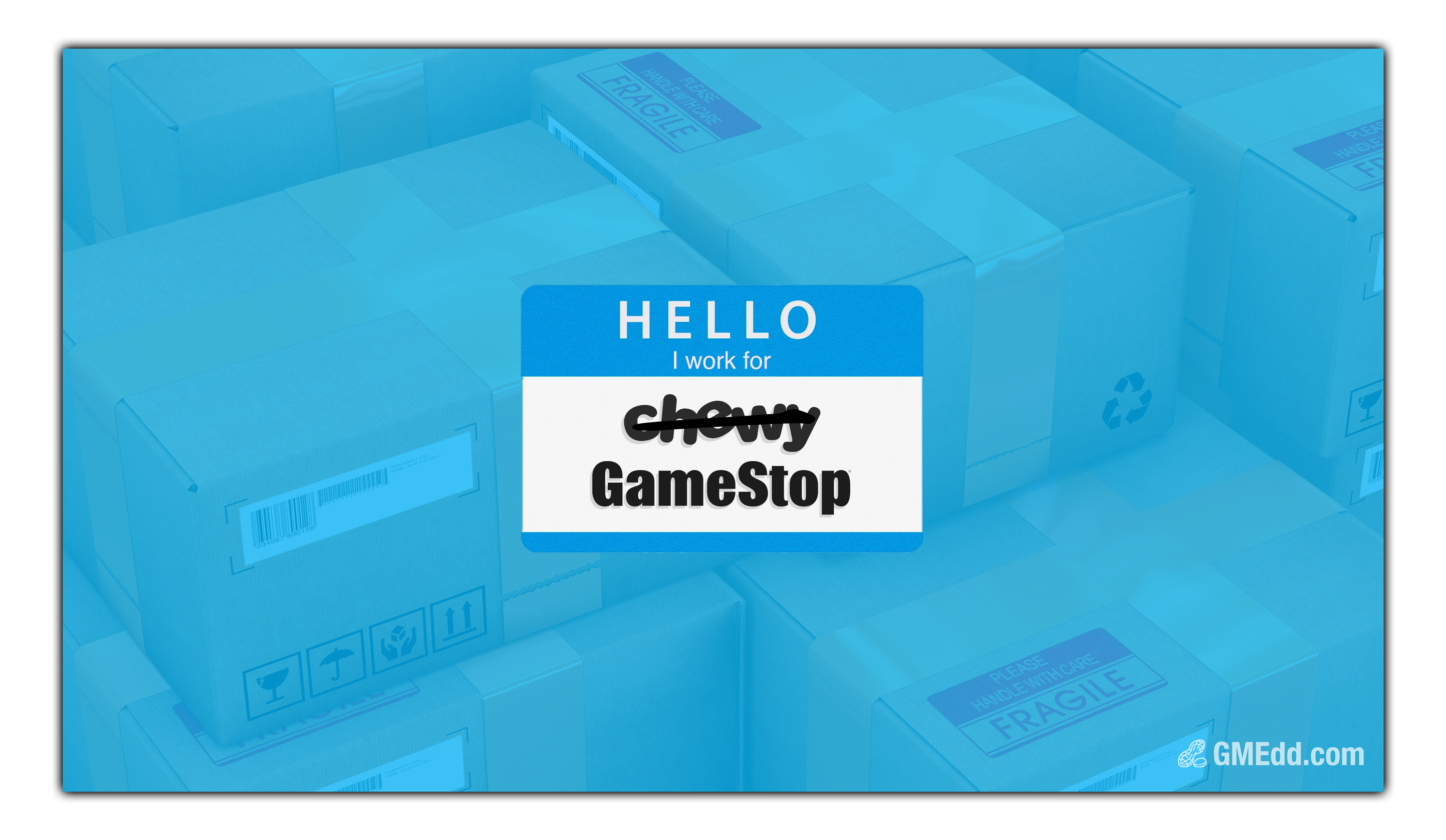 "One day Chewy CEO Sumit Singh is going to come in to work and the entire office will just be empty, the trash cans overflowing after GME poaches everyone below him including the janitorial staff." – woodcubed
GameStop's recruiting team is relentless.
Several E-commerce giants have sacrificed executive talent to GameStop while the gaming retailer undergoes a historic transformation.
Just Chewing Away
Chewy's Vice President of Engineering, Mark Bixby, has left his career at Chewy where he was responsible for building Chewy's e-commerce platform, to take part in engineering the revolution of gaming.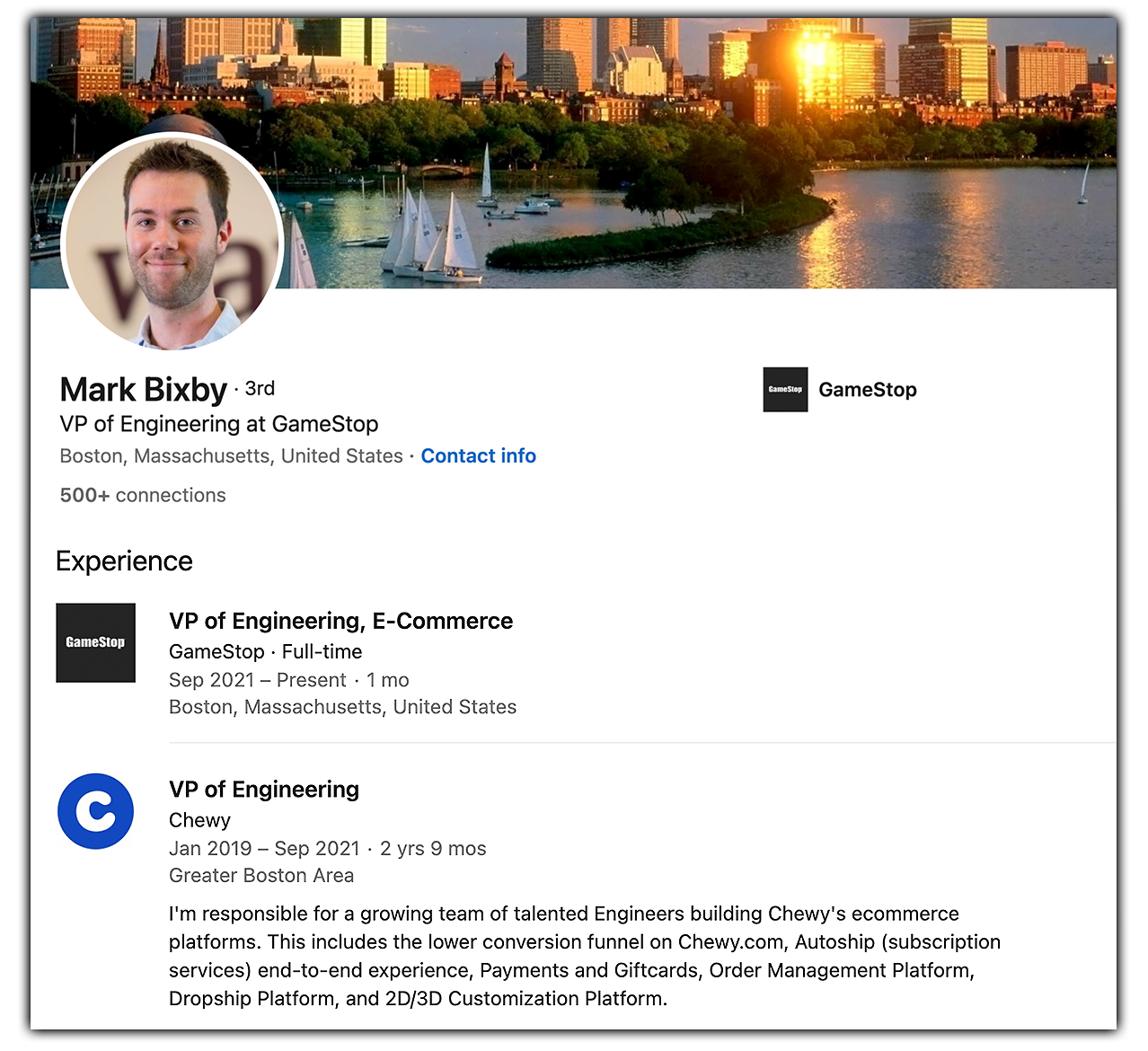 Mark Bixby is now working remotely from Boston for GameStop Corp.
the revolution
In August, GameStop's Group Director of eCommerce Engineering made a bold claim while searching for candidates to fill never-ending positions at the transforming gaming retailer, stating:
Want to be a part of engineering the revolution of gaming?
In the last six months, GameStop has recruited over 70 individuals from Chewy alone, including several vice presidents and team leaders.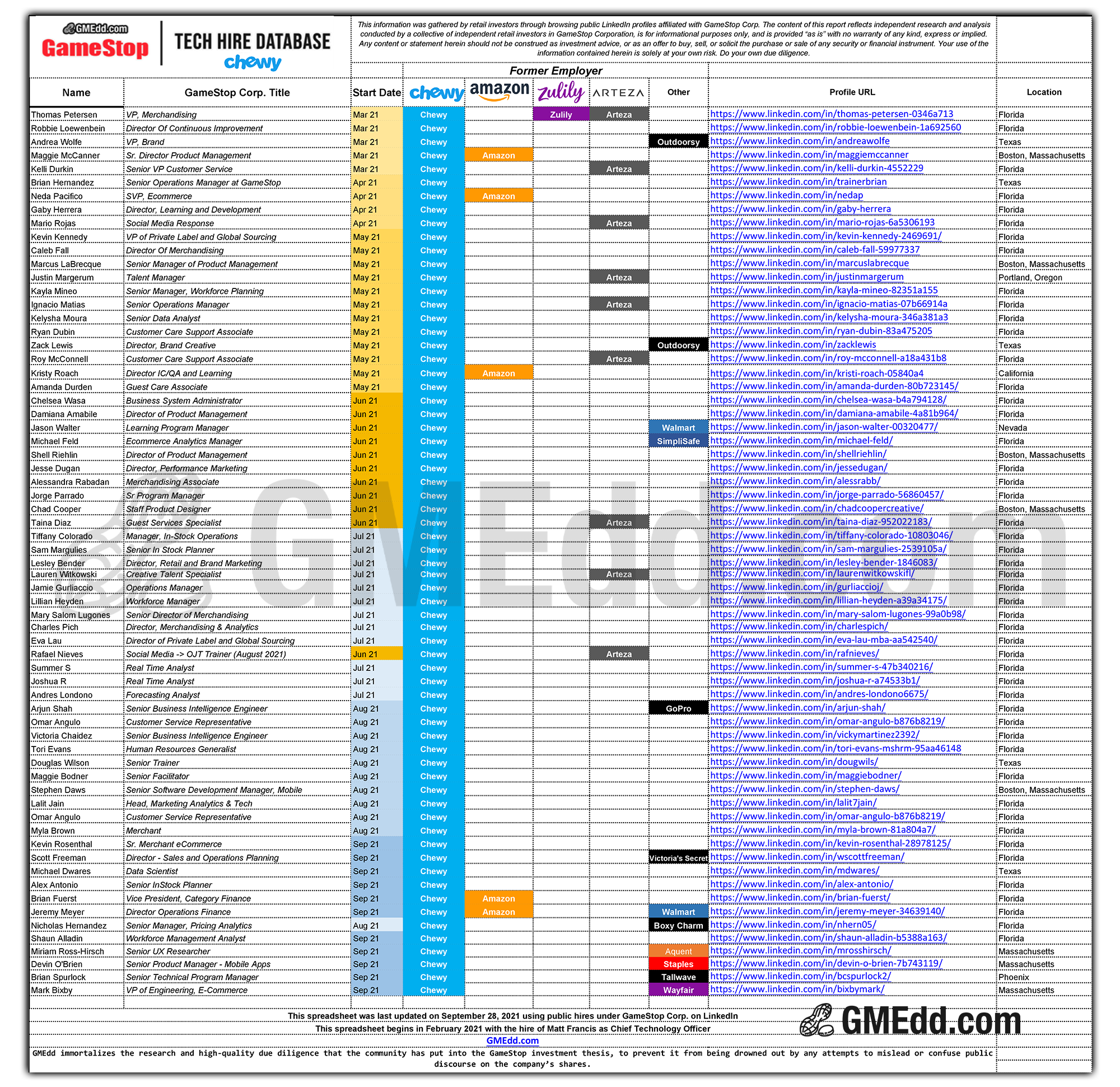 GMEdd's full tech hire sheet is available on our Report and Models page.
the navy seals of management teams
While this many hirings of this caliber is always impressive, Mark Bixby's recruitment was anticipated by GMEdd 4 weeks ago.
In June, GMEdd built the GameStop Tracker, a publicly-accessible bot that alerts investors of new job postings at the company, using open resources.
You can check out the bot on our Discord server #gme-tracker.

The job posting by GameStop Corp. for a VP of Engineering, Ecommerce on September 2nd, 2021 caught our eyes.
Why? Because it was meant for Mark Bixby, literally.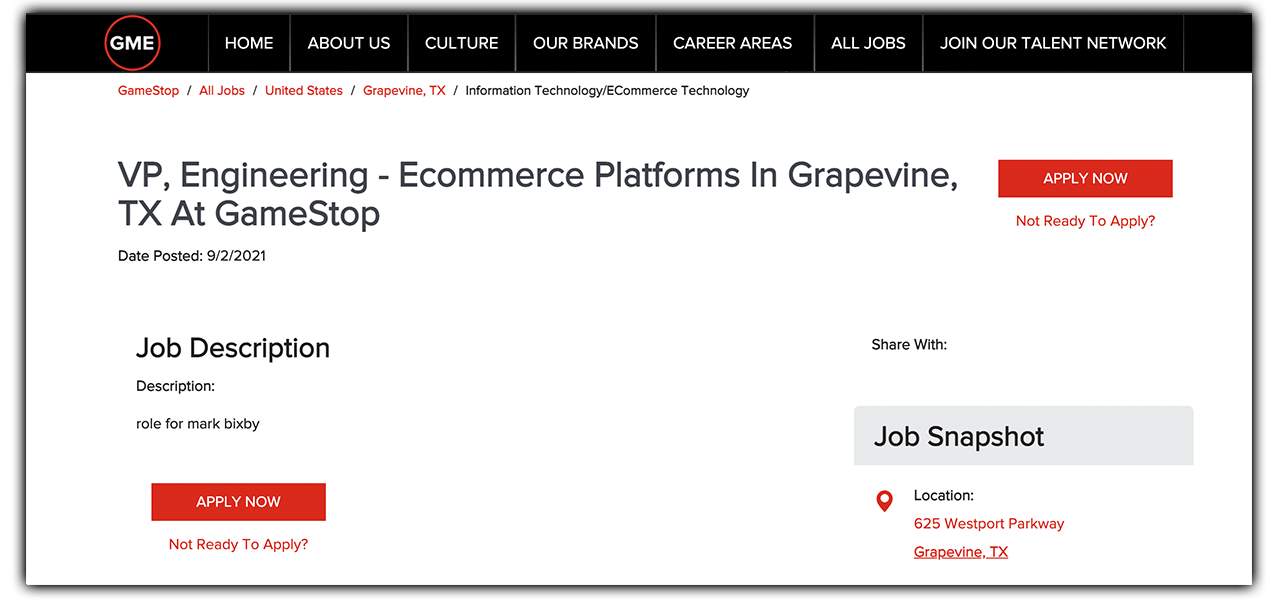 GameStop's job posting on September 2nd, 2021
It's typical for a corporation that already has the candidate to establish a job posting in which anybody can apply, with the description defining the already selected candidate.
They just said the quiet part.
Oops.
Sources: GameStop.com Careers, Mark Bixby on LinkedIn