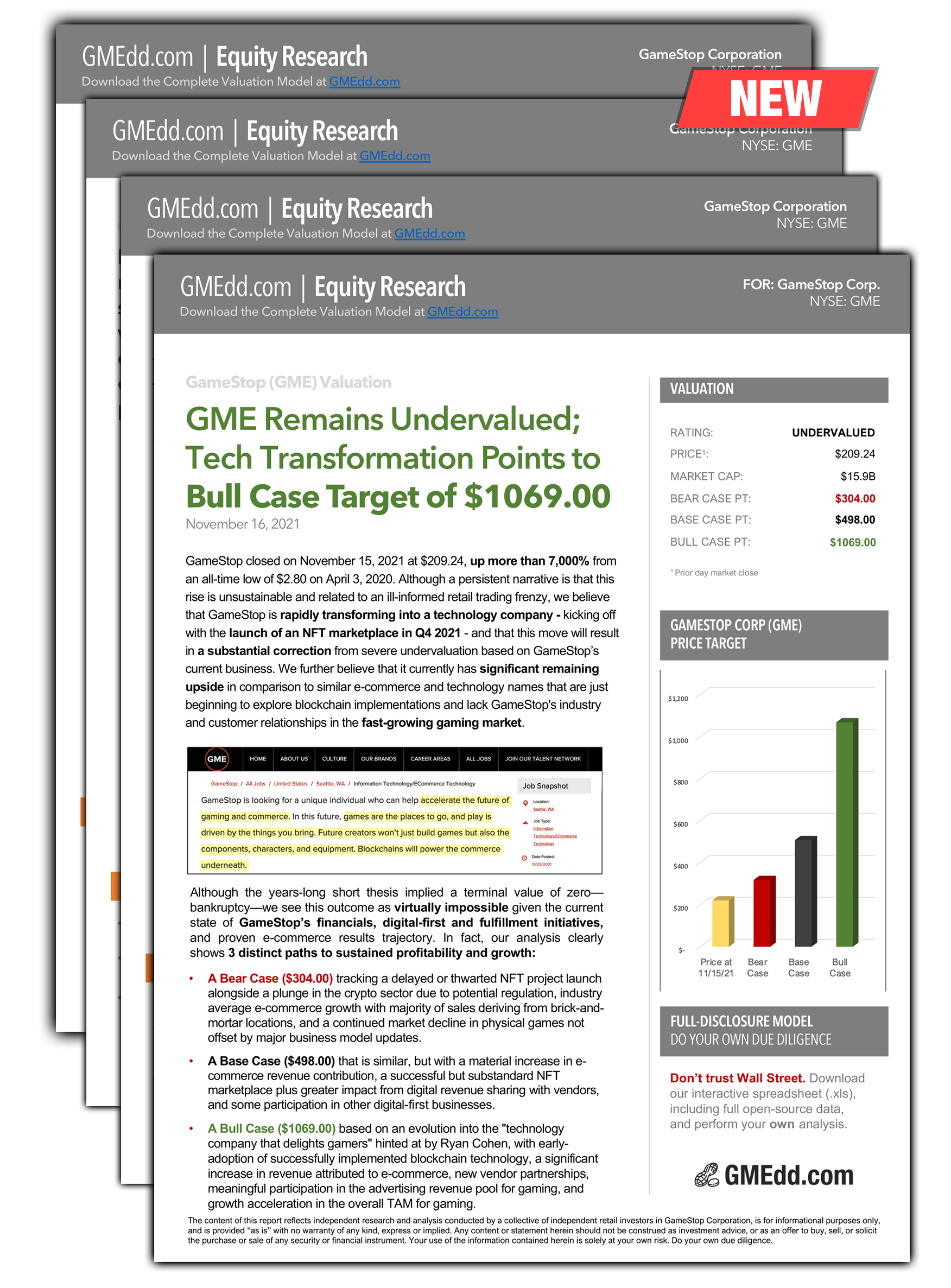 Click Below to Download:
Our financial model has been made open and widely available to the public to facilitate transparent, productive discussion around "fair value" of GameStop Corporation shares.
This research effort is ongoing, and subject to future changes and revisions. We welcome any and all feedback at contact@GMEdd.com.


Bull Case: Emerging evolution into a technology company that delights gamers hinted at by Ryan Cohen, early-adoption and market presence in Web 3.0 technologies leverage GameStop's unique industry and customer relationships to drive new NFT users, significant growth in gaming TAM, and a shift to the majority of revenue derived from digital initiatives and channels.
Bull Case Price Target:
$1069.00 by 2023
nyse:GME valuation Model
GameStop Tech and E-Commerce Hires
Ryan Cohen Press/Media Appearances
Help Us Forecast Sales
If you've shopped at GameStop recently, please let us know your order number and when you placed your order. We use this information to estimate GameStop's sales, which contribute to our theses.
Submit Ideas & Corrections
There's a wealth of knowledge in the community that we haven't fully tapped into yet. Please email us with relevant insights and data, or any corrections or suggestions to the resources we share here.