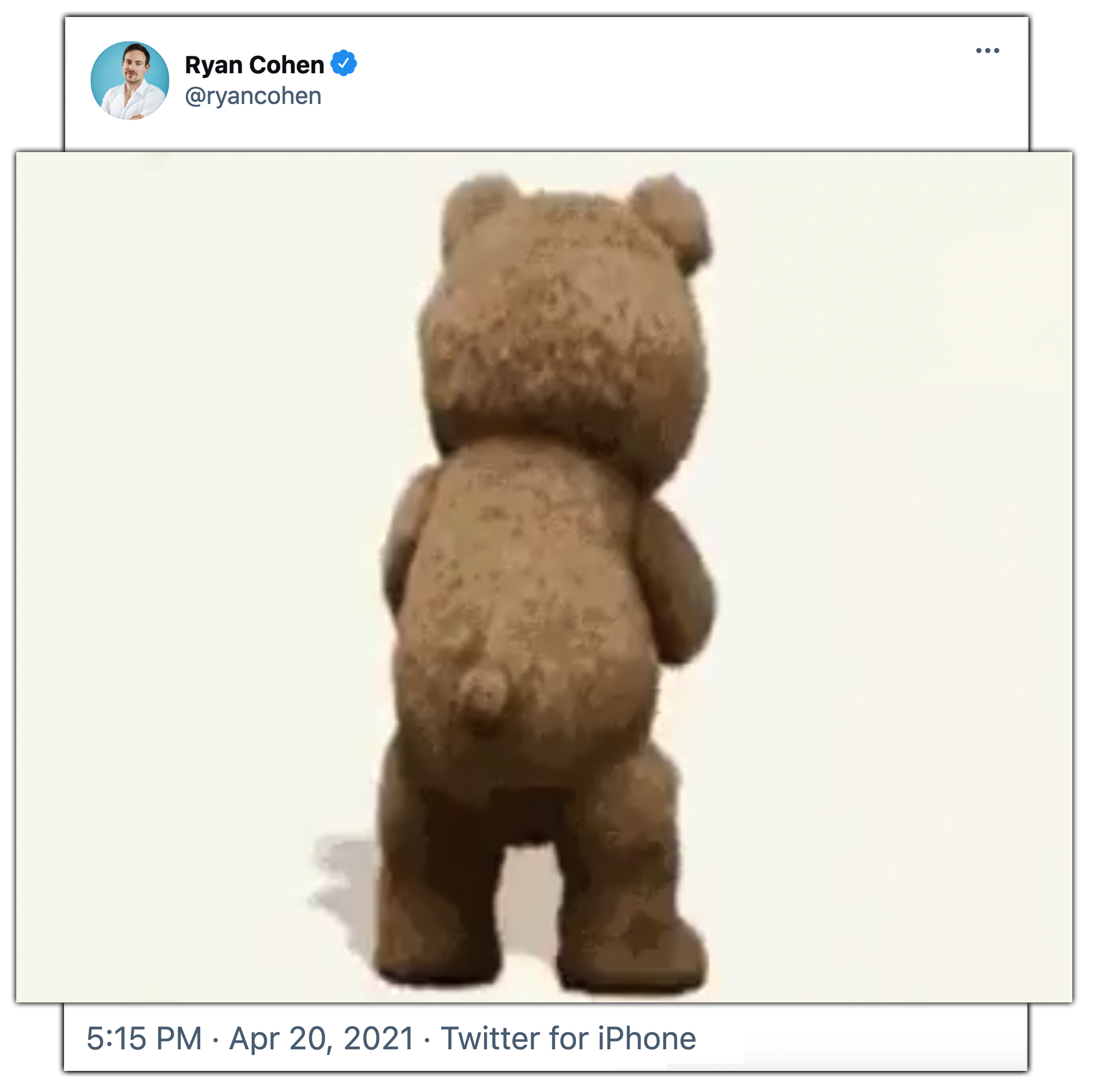 Ryan Cohen has tweeted once again.
This time, it's a gif of the bear from Ted seemingly enjoying himself, but then surprisingly turning around to share with us he's shaking up a martini.
At this point, we're not even sure if Ryan's trying to send us all a cryptic message, or he's just dicking around.
Some speculate that it could symbolize bearish investors "jerking off" to GME falling for years, while shorting. Then GME turns around (transforms) and pours a drink to celebrate.
The bear celebrating could also indicate that Ryan Cohen has good news from within the GameStop management executive shake-up.
GameStop has also filed a Form 4 with the SEC today for George Sherman's forfeiture of 2020 performance-vested restricted stock award, as agreed upon in the Transition and Separation Agreement, between GameStop Corp. and George E. Sherman
Could this be the 4/20 surprise some were anticipating?
Click here for the video, in case Ryan Cohen removes it.