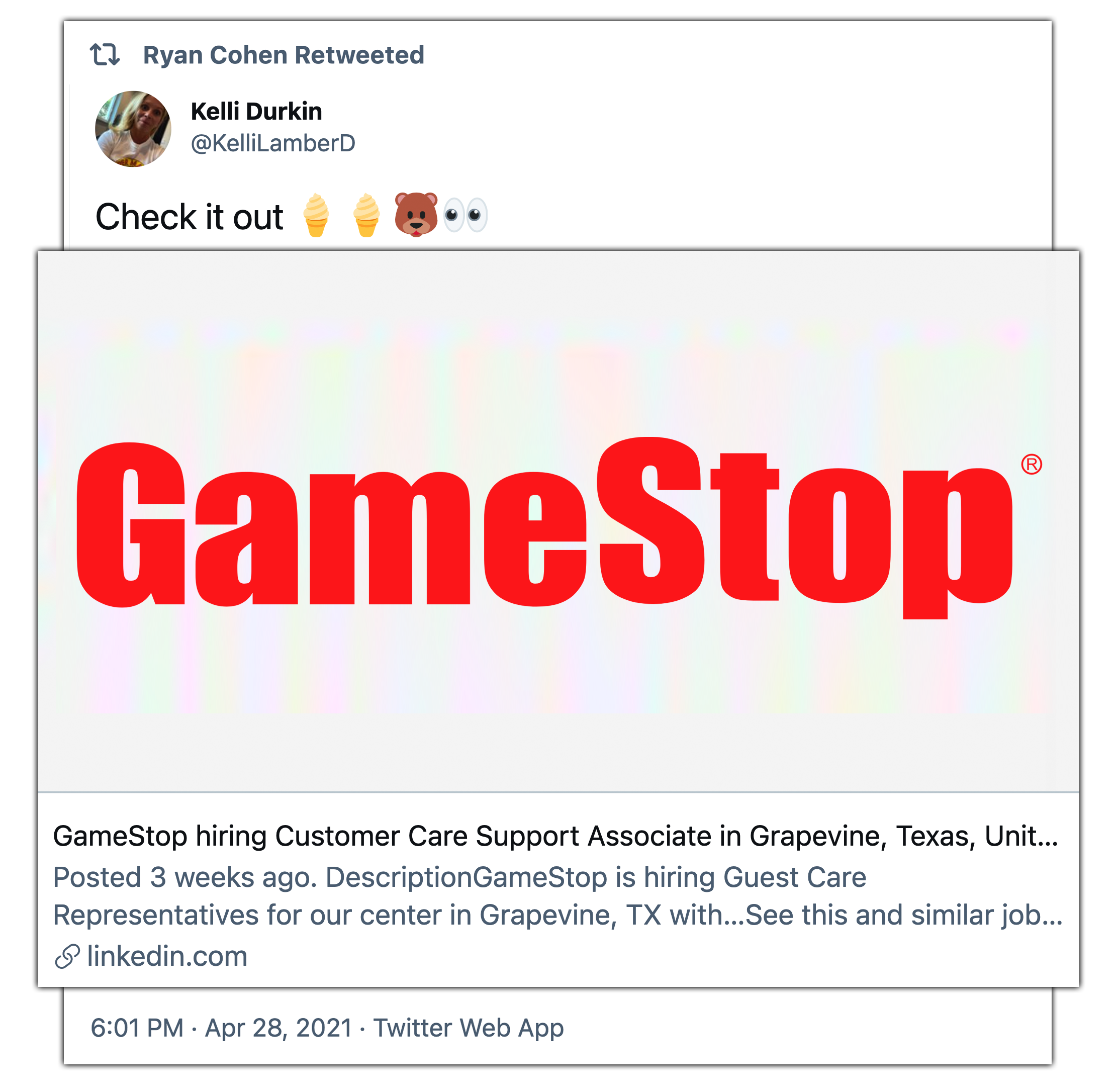 At 6:32 PM, Ryan Cohen has retweeted an April 28th, 2021 tweet by GameStop SVP of Customer Care Kelli Durkin. Kelli Durkin was the mastermind of the award-winning customer support over at Chewy, and has since been brought onto the GameStop team by Cohen.
In the tweet, Kelli shared a LinkedIn job listing for GameStop looking to hire new customer care support associates. The job listing is located in Grapevine, Texas, but appears to be working remote as well, as several applicants were urged to apply from different locations such as Florida.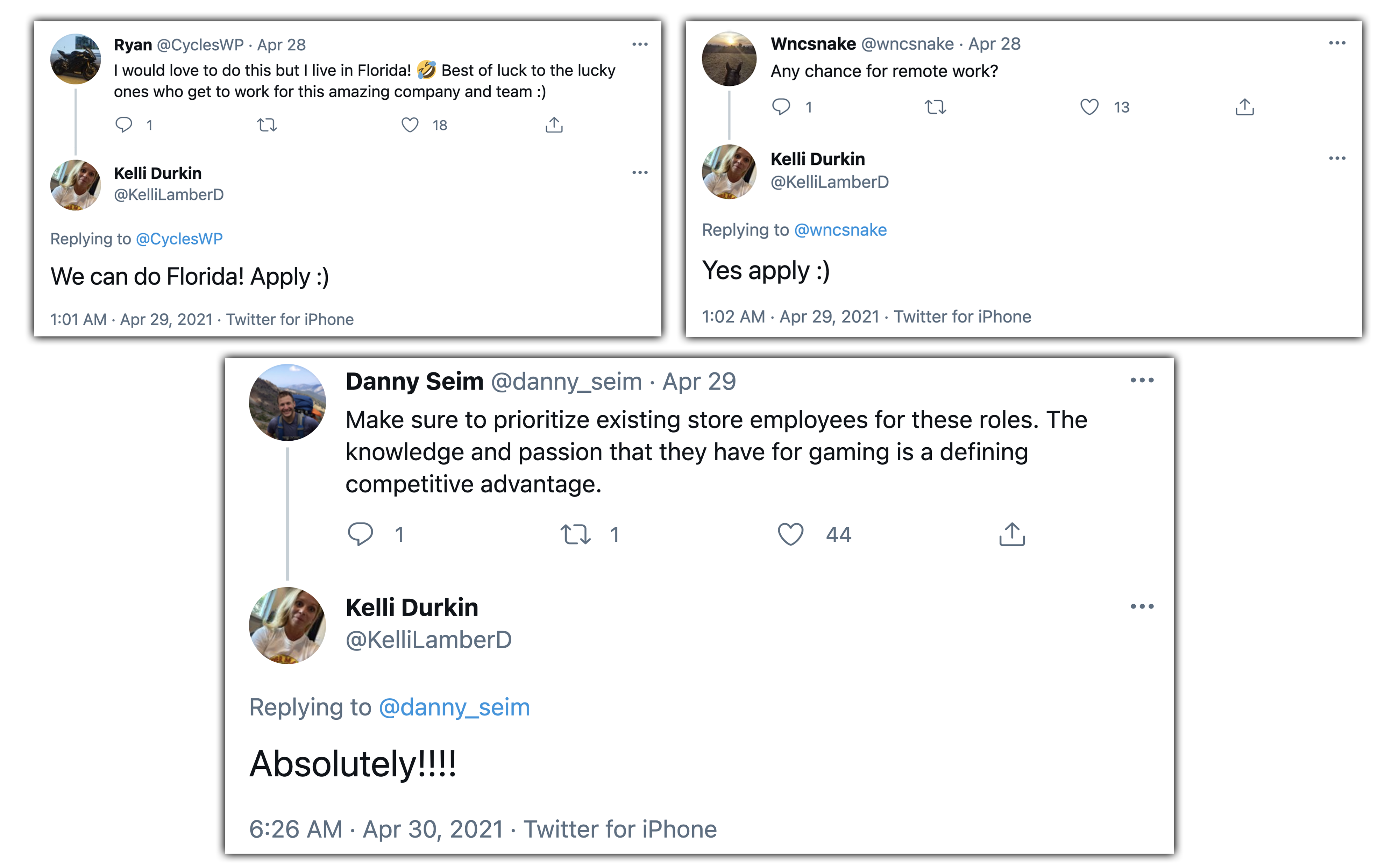 The job description states:
GameStop's environment is dynamic and fast paced. We work hard, but we have fun, too! We are not looking for order-takers or script-readers – we're searching for those who can engage with our guests and think critically to help the guest find the right products, set up their accounts, track down orders and get creative with solutions.
Kelli also included several Cohen-esque emojis: Two ice cream cones, followed by a bear and a set of peering eyes.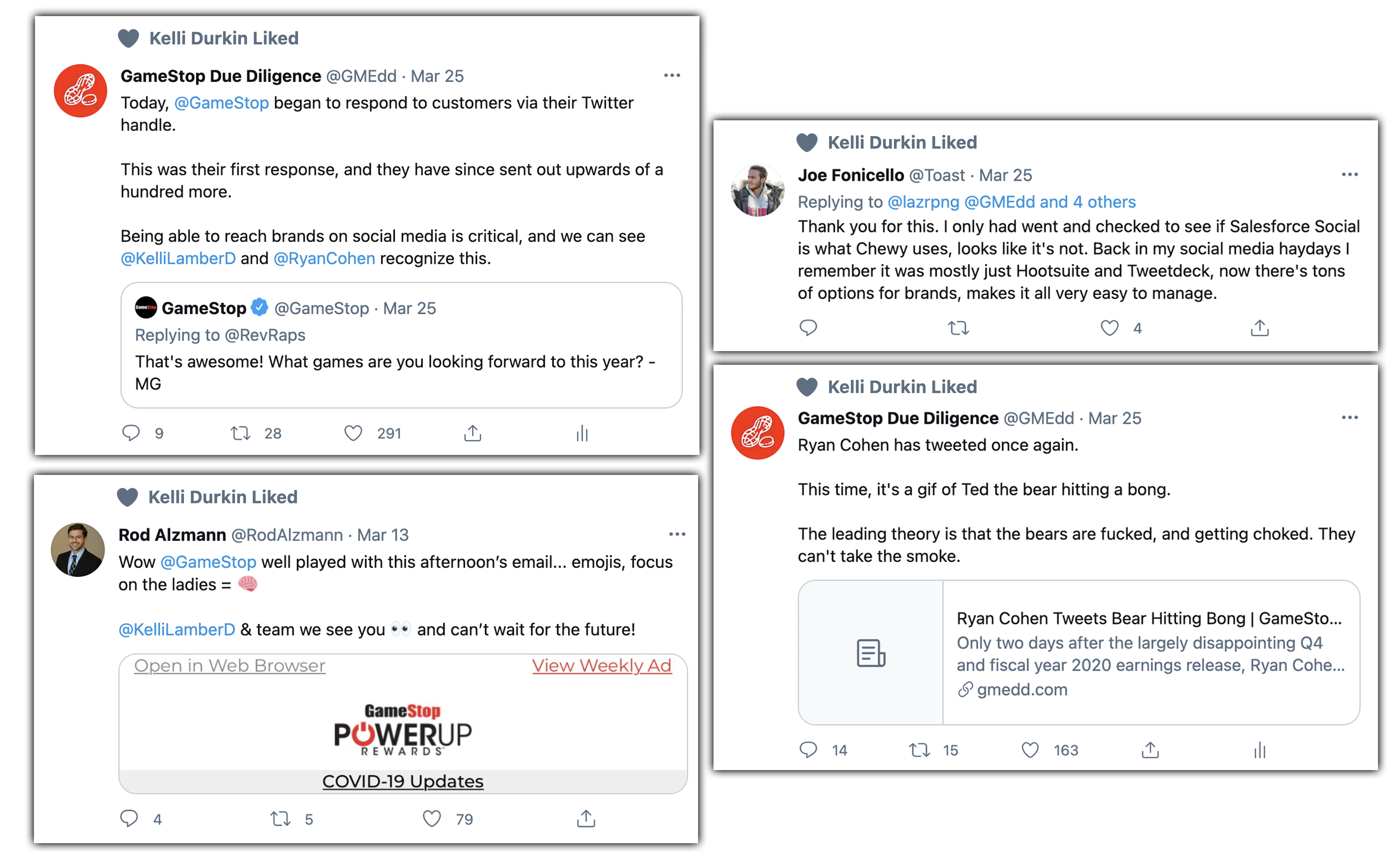 The GameStop SVP has been a friend of the GameStop investor community, even sharing several "likes" on Twitter for GMEdd posts in the past. Kelli has been credited with the decision to begin responding to GameStop customers via their Twitter handle.