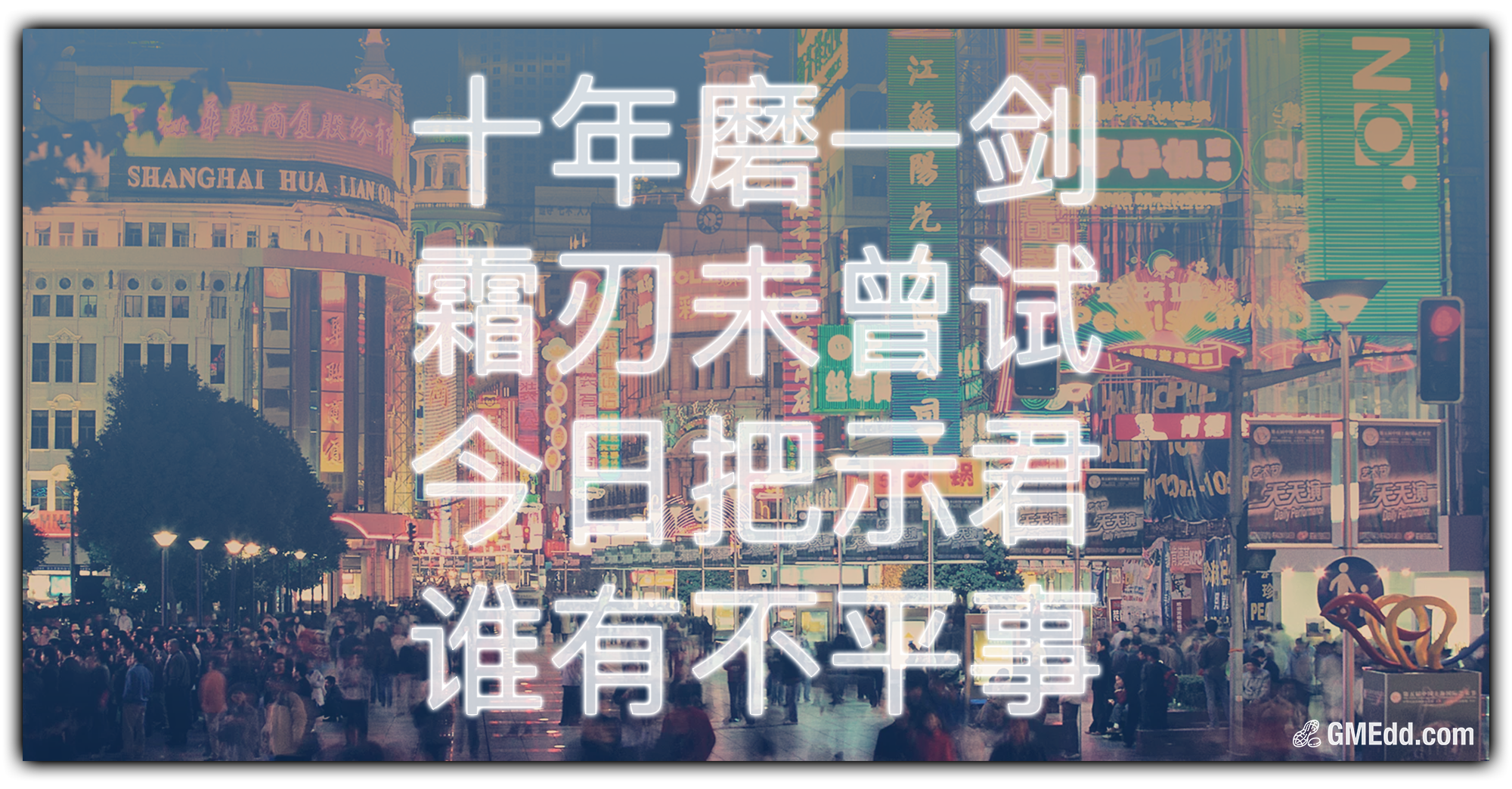 Cryptic tweets are nothing new to GameStop investors, but Chinese is. What is the Loopring CEO saying on Twitter?
Loopring's LRC Ethereum token has climbed over 120% in only days as speculation rises that GameStop's NFT marketplace is launching soon.
On Wednesday, October 27th, GMEdd published source code from Loopring's public GitHub repository that confirmed the highly-anticipated partnership amongst the ambitious digital pioneers.
The Swordsman (劍客)
While traders attempt to position themselves accordingly, Loopring's CEO has shared a classic chinese poem on Twitter.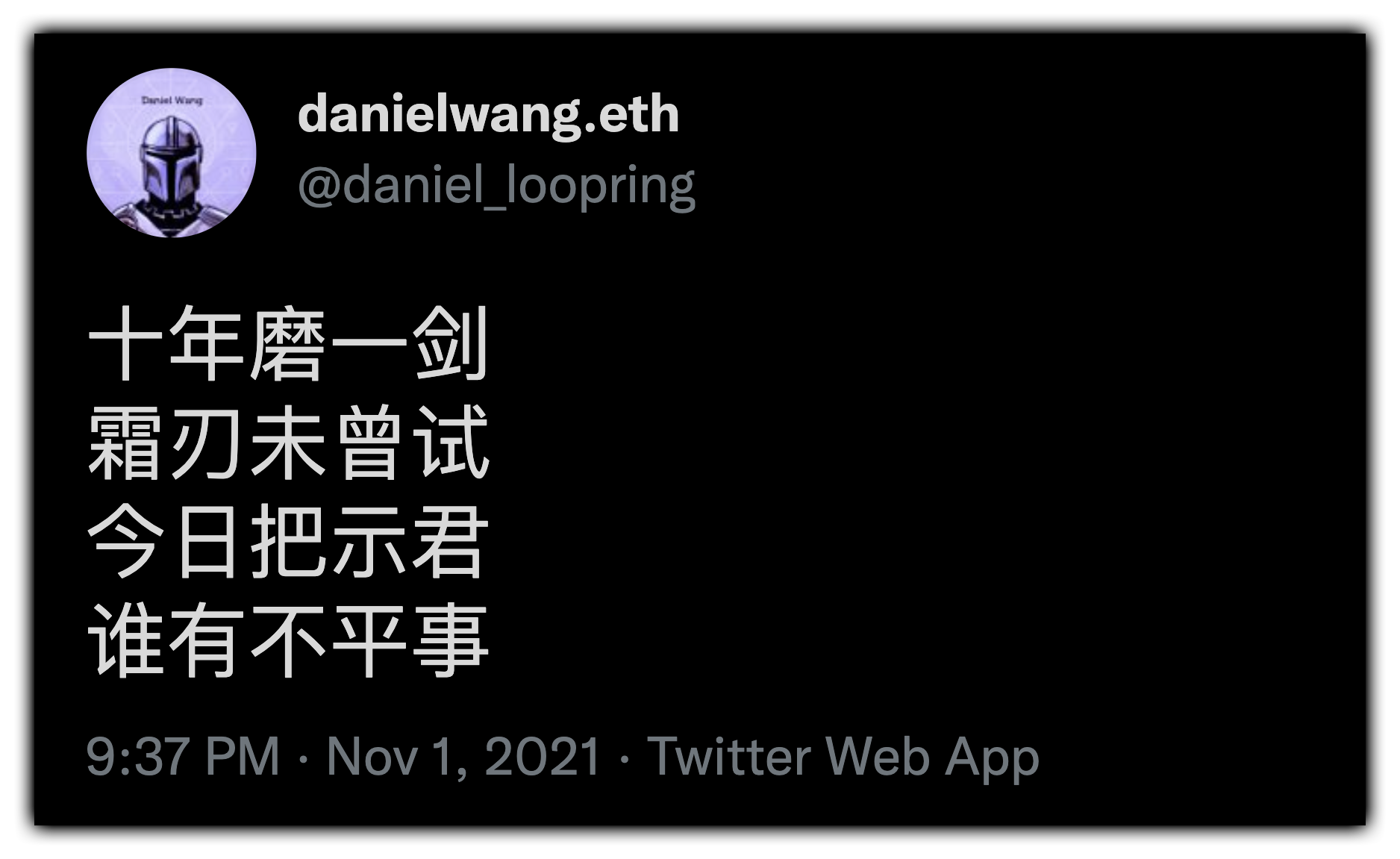 Loopring CEO Daniel Wang tweeted this at 9:37 PM EST on November 1st.
The text originates from Jia Dao's classic Chinese poem, The Swordsman (劍客).
十年磨一剑

霜刃未曾试

今日把示君

谁有不平事
Jia Dao was a Chinese Buddhist monk and poet active during the Tang dynasty.
According to Dr. James J.Y. Liu, a professor of Chinese and comparative literature, Jia's poem sums up the spirit of knighthood in four lines.
Here is a translation, courtesy of Andrew W.F. Wong.
For ten long years, a sword I whetted,
Its frosty blade, as yet, untried.
Today, I hold it unsheathed before you;
Of you, to whom was justice denied?
What does it mean?
The poem can be understood as an analogy of a man, the poet, after studying hard (whetting his sword) for ten years, is now ready to take the imperial examinations (show his sword/swordsmanship to represent scholarship and abilities), pledging that he, as an official (the "swordsman", as in the title), will right all injustices.
One explanation is that Wang considers himself the swordsman, and, after years of hard work, he is now ready to present his abilities, GameStop NFT, to the world.
A special thanks to all of the GMEdd readers in China. We appreciate your support!
Source: Daniel Wang on Twitter, Andrew W.F. Wong Translations, Jia Dao on Wikipedia
Consider donating to support research and buy our contributors a coffee.