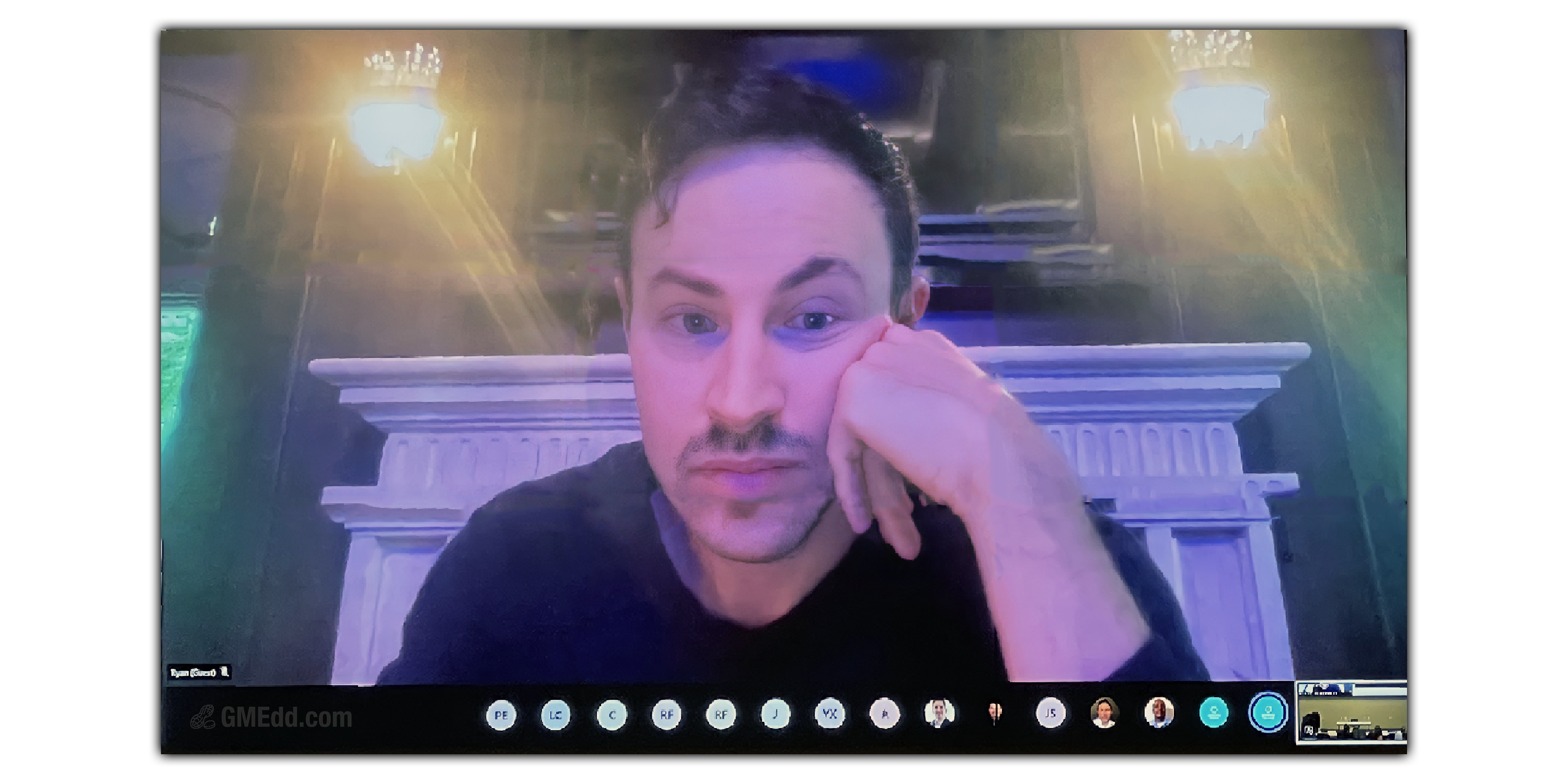 The 2021 GameStop Annual Shareholder Meeting has officially concluded, setting the stage for Q1 2021 Earnings at market close and the proceeding conference call at 5:00pm EST.
From 11:00am to 11:15am at 625 Westport Parkway, Grapevine, Texas, the gaming retailer's board worked to confirm new nominees such as Larry Cheng, the first investor in Chewy and a mentor to Ryan Cohen.
Ryan Cohen, now officially chairman of the board, gave a speech via Zoom to the crowd of over 200 shareholders. GMEdd has transcribed the speech, available below.
Ryan Cohen's Speech
…We ushered in a whole new era of GameStop. On a personal note, I want you to know I'm humbled to be elected to your board and serve as your Chairman. We have a lot of work in front of us, and it will take time.

We're trying to do something that nobody in the retail space has ever done but we believe we're putting the right pieces in place and we have clear goals: delighting customers and driving shareholder value for the longterm. The management team and refreshed board will remain totally focused on these goals at all times.

We know some people want us to lay out a whole detailed plan today, but that's not gonna happen. You won't find us talking a big game, making a bunch of lofty promises, or telegraphing our strategy to the competition. That's the philosophy we adopted at Chewy.

Here are a few things we've done so far: refresh the board, added technology and retail experience to the leadership team, paid off all our long term debt and strengthened the balance sheet, and begun laying the foundation for long term growth.

Moving forward, we want you to judge GameStop based on our actions, not our words. Thank you everyone, and as my dad would say, "buckle up."
In an effort to give investors their Cohen-fix, Ryan spoke about the progress his team has made at GameStop.
Twitter update
Ryan Cohen has since changed his Twitter bio, proudly representing his new role at GameStop alongside his past at Chewy.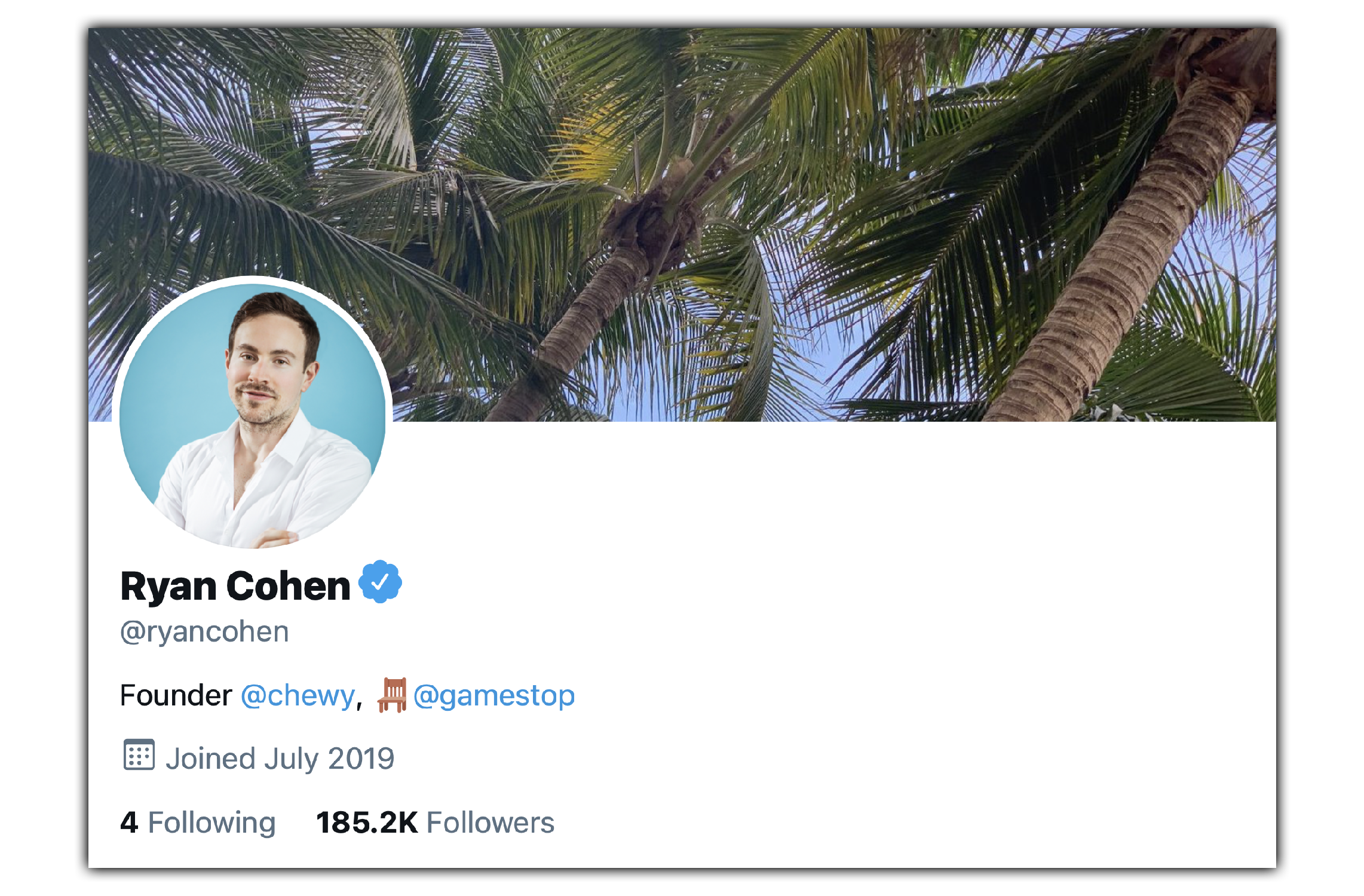 Now, investors eagerly await the Q1 2021 Earnings release, supplemental presentation, and conference call.
Source: gmegang1 on Twitter (photo), Ryan Cohen on Twitter