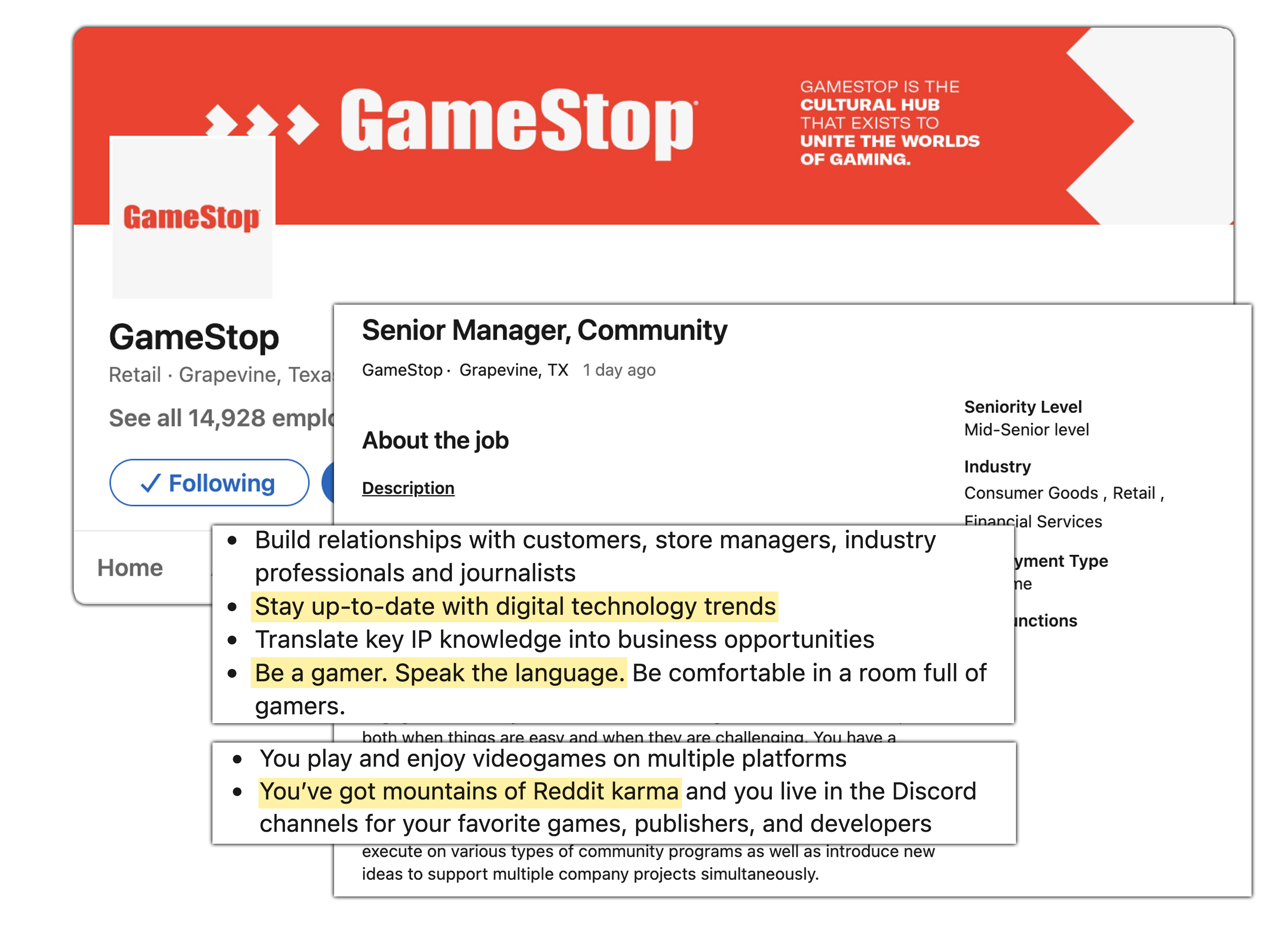 Spotted on GameStop's LinkedIn page is a new Community Senior Manager position that describes an opportunity to represent the GameStop community.
As we've discussed in the past, looking at GameStop's job openings can work as an inside look into the transformation taking place.
What's interesting is the language used to describe the Essential Job Duties, Responsibilities, and requirements of this Community Senior Manager position.
You know what players want, sometimes even before they do.
Most notably, GameStop asks that applicants:
Monitor, track, and report on feedback and online sentiment
Translate key IP knowledge into business opportunities
Be a gamer. Speak the language. Be comfortable in a room full of gamers.
You've got mountains of Reddit karma and you live in the Discord channels for your favorite games, publishers, and developers
What we can gather from this is GameStop is well-aware of their newfound Reddit fame, and are looking to capitalize on it. GameStop also asks that applicants are "comfortable in a room full of gamers." What could this indicate? A potential expansion into gaming tournaments or PC Bangs / LAN lounges?
Speculation aside, it is clear that GameStop is no longer being run by boomers who don't game: GameStop is now actively seeking to acquire gamers.