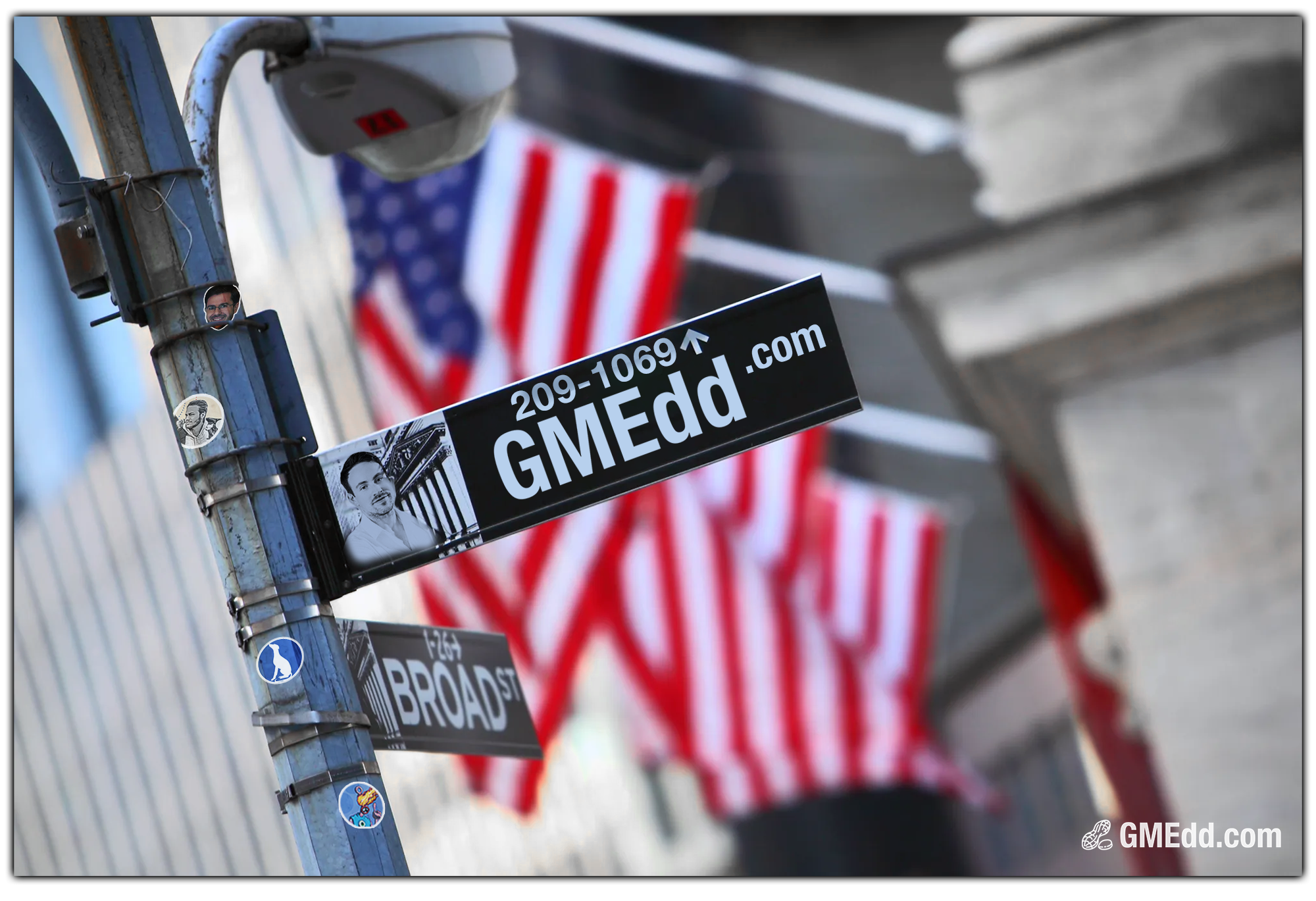 GMEdd.com's Research Report has remained untouched since release, until now.
On January 20th, 2021, as GameStop Corp. traded at $39.36/share on the New York Stock Exchange, GMEdd.com released their first research report outlying a case for an extraordinary $169.00 bull thesis, rebuting naysayers and self-interested short sellers who maintained the stock would plummet "back to $20 fast".
Since then, GameStop has persisted on discreet public relations, while overhauling the company's leadership and talent to gear up for a behind-the-scenes, game-changing metamorphosis, as detailed in GMEdd.com's GameStop's Impending Market Disruption through an Unprecedented Transformation.
The Foundation
The loose collective of retail investors with a distinguished fascination for GameStop founded GMEdd.com to immortalize the research and high-quality due diligence that the community put into the investment thesis — to prevent it from being drowned out by any attempts to mislead or confuse public discourse on the company's value.
And at the time of our initial report's publication, there was tremendous need for the honest, independent discussion of the company's value that we hoped to foster. At $39/share, the company had rallied more than 400% from Ryan Cohen's initial 13-D filing, but remained undervalued even by conservative estimates.
However, traditional media outlets were working overtime to cast the rally as illegitimate. Andrew Left's Citron Research was toying with the public and suggesting longs were "suckers at this poker game", and even attempts to share research on "retail investor friendly" platforms like Reddit, Twitter, and Stocktwits were met with posts being removed and obfuscated by bot responses.
Only a handful of independent voices had the courage, platform, and profile to stand out and engage in a reasonable discussion about what GameStop might be worth.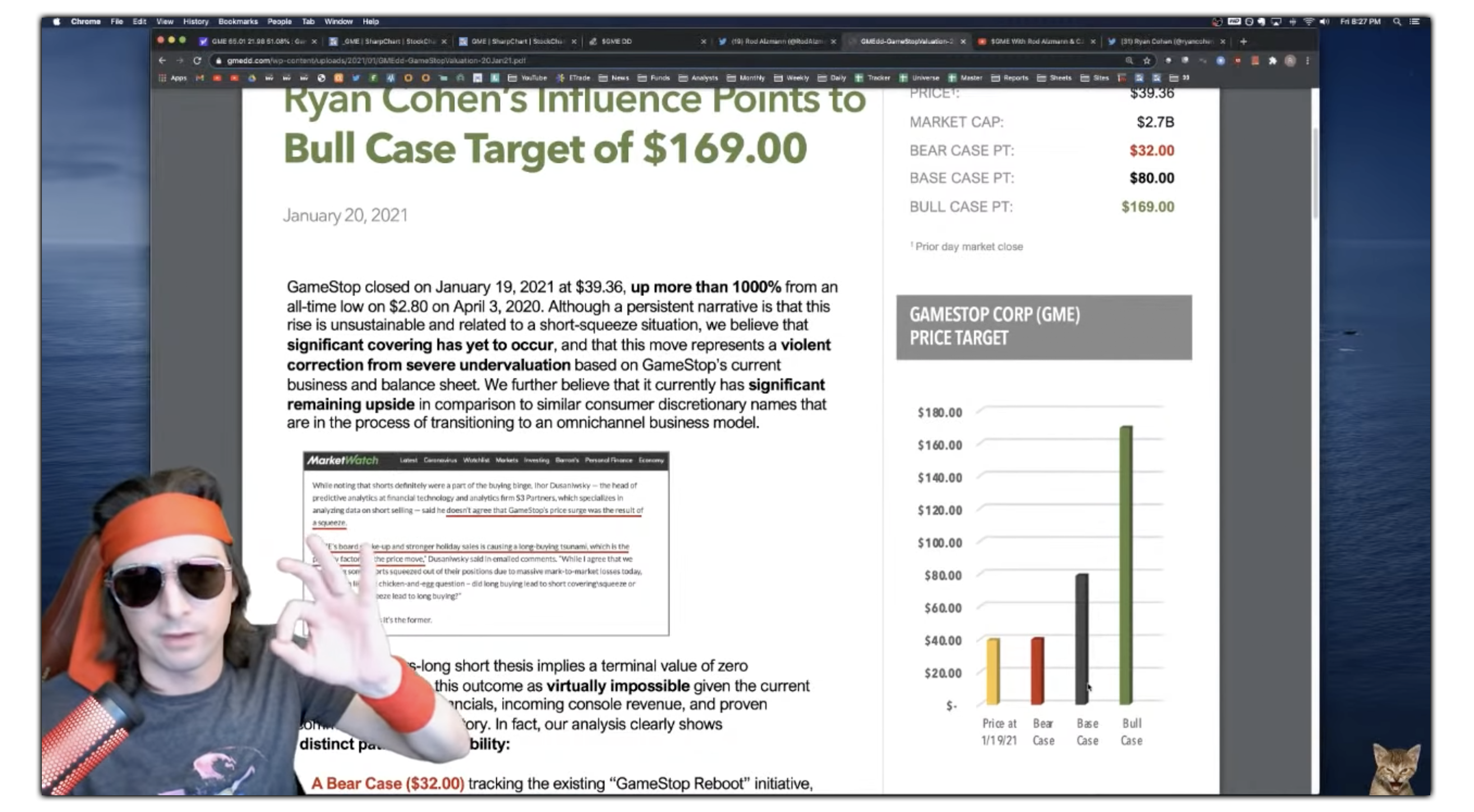 Keith Gill, aka 'Roaring Kitty', was a fan of both our original report – and updating his thesis as facts changed or emerged.
Post an unprecedented short-squeeze in January, GameStop's stock has remained volatile – but GMEdd.com's bullish price target has proven robust.
Remarkably, GameStop Corp.'s VWAP, average of the daily Volume Weighted Average Price for the prior thirty consecutive trading days, since February, has landed at $169.79.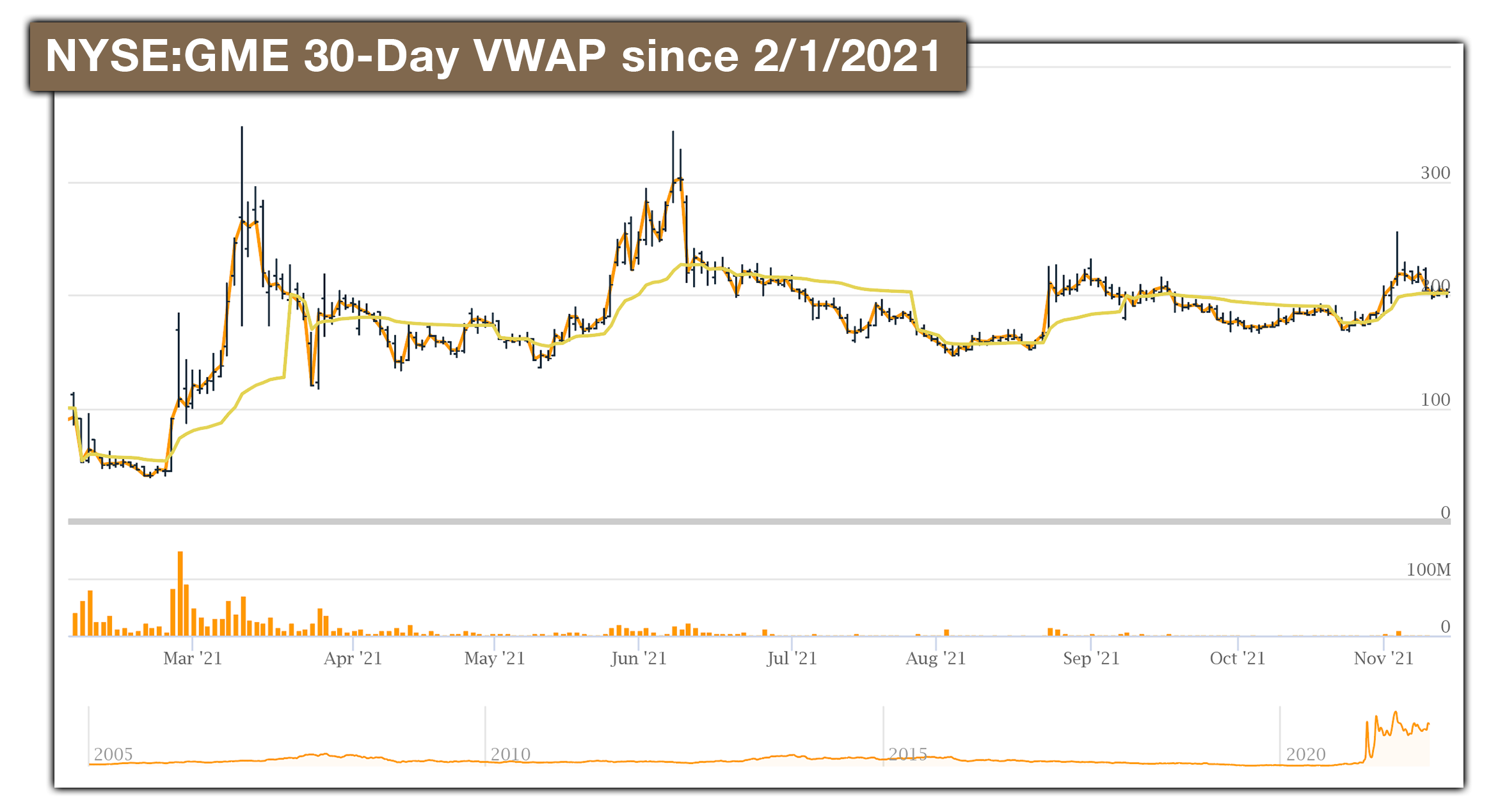 Despite the Reddit Apes and unexplainable volatility events, the market has accepted GMEdd's January bull case of $169 with remarkable precision.
Now, on the one-year anniversary of Ryan Cohen's landmark Letter to the Board, upon appraising all of the latest guidance and material on the company, GMEdd.com has prepared a refreshed Research Report, detailing a bullish, base, and bearish case once again.
The Report
We're Sharing Our refreshed Homework
Our financial model has been made open and widely available to the public to facilitate transparent, productive discussion around "fair value" of GameStop Corporation shares
Do Your Own Due Diligence
The content of this report reflects independent research and analysis conducted by a collective of independent retail investors in GameStop Corporation, is for informational purposes only, and is provided "as is" with no warranty of any kind, express or implied. Any content or statement herein should not be construed as investment advice, or as an offer to buy, sell, or solicit the purchase or sale of any security or financial instrument. Your use of the information contained herein is solely at your own risk. Do your own due diligence.
At the time of posting, all GMEdd.com contributors hold a position in GameStop Corp.