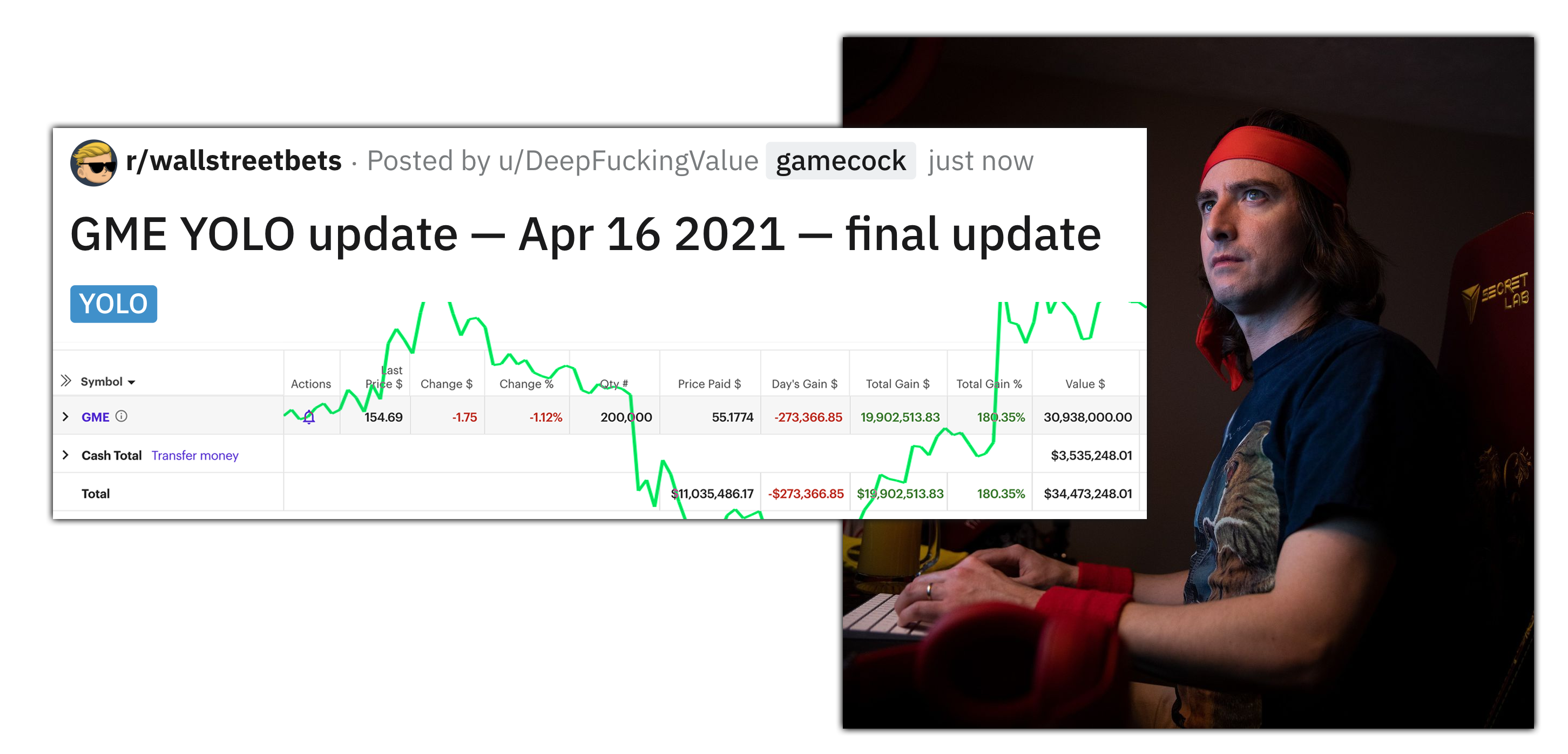 Keith "DeepFuckingValue" Gill has posted his much anticipated April 16th 2021 update on Reddit at 4:20PM, fueling 4/20 tinfoil hat conspiracies. Gill claims this will be his final update.
The deep value investor, who is not a cat, first opened his 4/16/21 call options at the $12 strike back in December of 2019 when $GME was trading at ~$6/share.
Prior to today, the Kitty had disclosed ownership of 100,000 shares, when he doubled down in February.
After sending out 20 tweets today encompassing movie references and cat gifs hinting towards his move, the retail trading icon executed his 500 remaining 4/16 calls, acquiring an additional 50,000 shares to add to his YOLO portfolio. He has also purchased an additional 50,000 shares, on top of the calls, creating a position of 200,000 shares.
Roaring Kitty's cost basis has increased to $55.17/share.