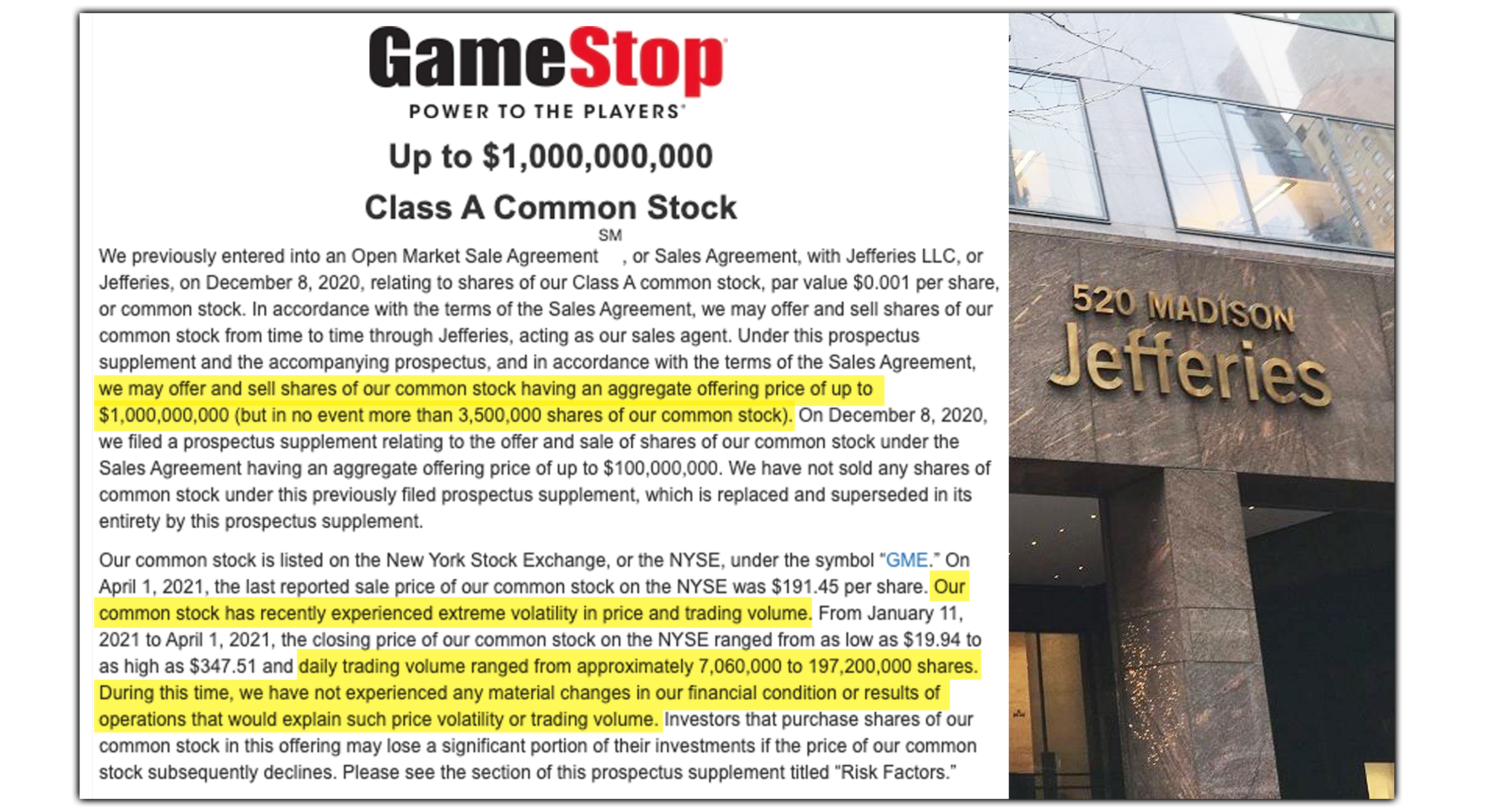 GameStop today announced that it has filed a supplement with the U.S. SEC in order to offer and sell up to a maximum of 3,500,000 shares of its common stock from time to time through an "at-the-market" equity offering program.
GameStop states that the company intends to use the proceeds from any sales of its Common Stock under the ATM Offering to further accelerate its transformation as well as for general corporate purposes and further strengthening its balance sheet.
The news release goes on to state that the timing and amount of any sales will be determined "by a variety of factors" considered by the Company.
Stock will be offered on the open market through Jefferies LLC which is serving as the sales agent. Sales may be made at prevailing market prices at the time, so as a result, sales prices may vary.
While this ATM offering dilutes existing shareholders, it is long-term bullish for the stock. 3,500,000 shares represents about 5.0% of the 69.9 million shares outstanding as of March 17.
For the shelf offering to reach a full $1B, GameStop would sell the 3.5M shares at $285.71/share. If sold at the April 5th, 2021 open price of $171, GameStop would only be able to raise $598,500,000.