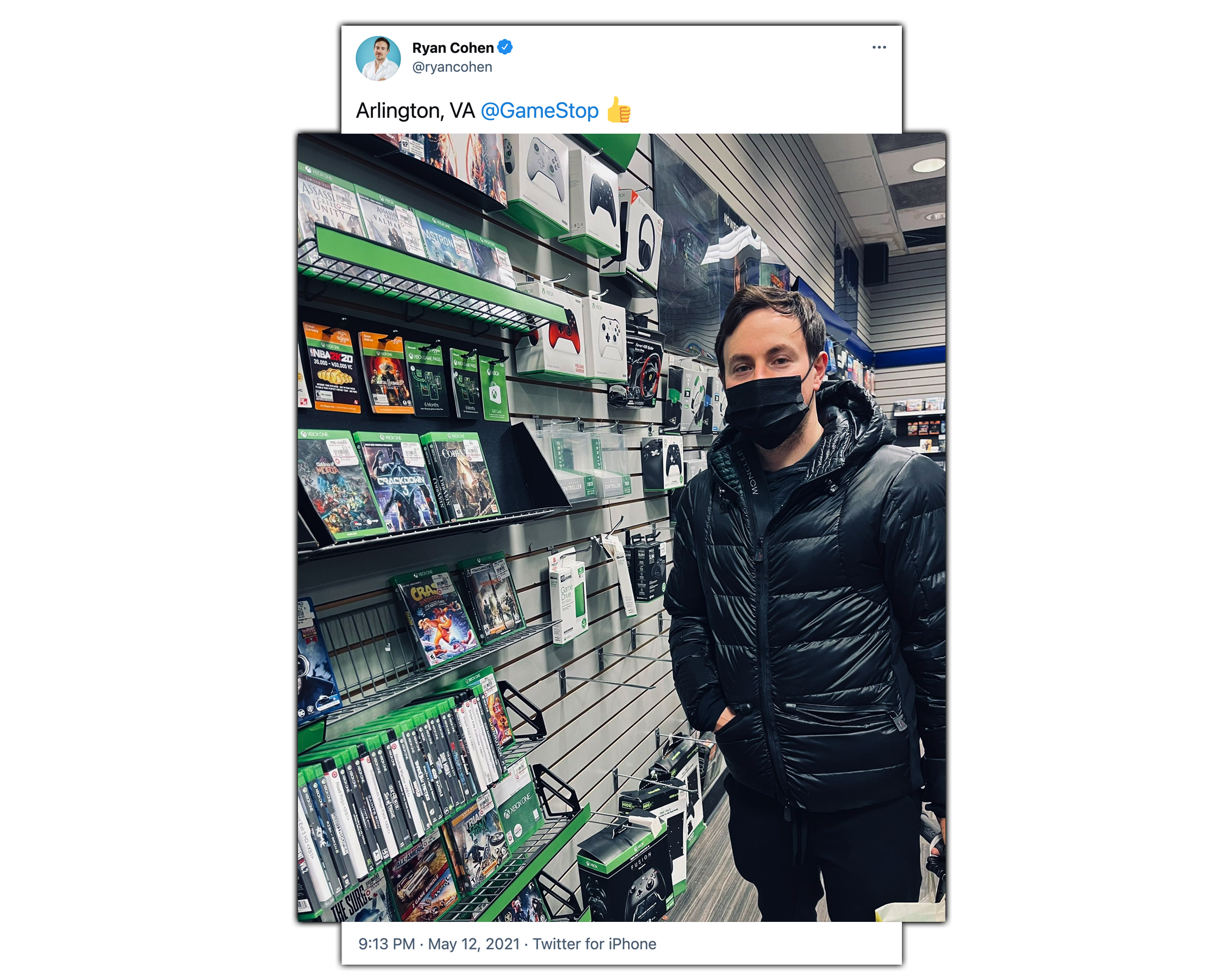 At 9:13 PM EST, Ryan Cohen has shared a photo visiting an Arlington, Virginia GameStop location. Cohen is checking out the Xbox section, reminding us of the Microsoft deal struck in October 2020.
Cohen appears to be holding a bag, but there is no way of telling what is in it.
Cohen's thumbs-up emoji could indicate he was pleased with the service he received as a shopper. We have to wonder if these GameStop employees know who they're dealing with.
Despite 67 degree weather by the Nation's capital today, Cohen opted for a slick $1,000 Moncler jacket, zipped up three-fourths the way. The jacket is paired with some black joggers, offering a tight fit. His black disposable face mask compliments the ensemble nicely.
el3ment#7127 on the GMEdd Discord has determined that Ryan Cohen is holding a Micro Mobility e-scooter, possibly for zipping around the city or mall.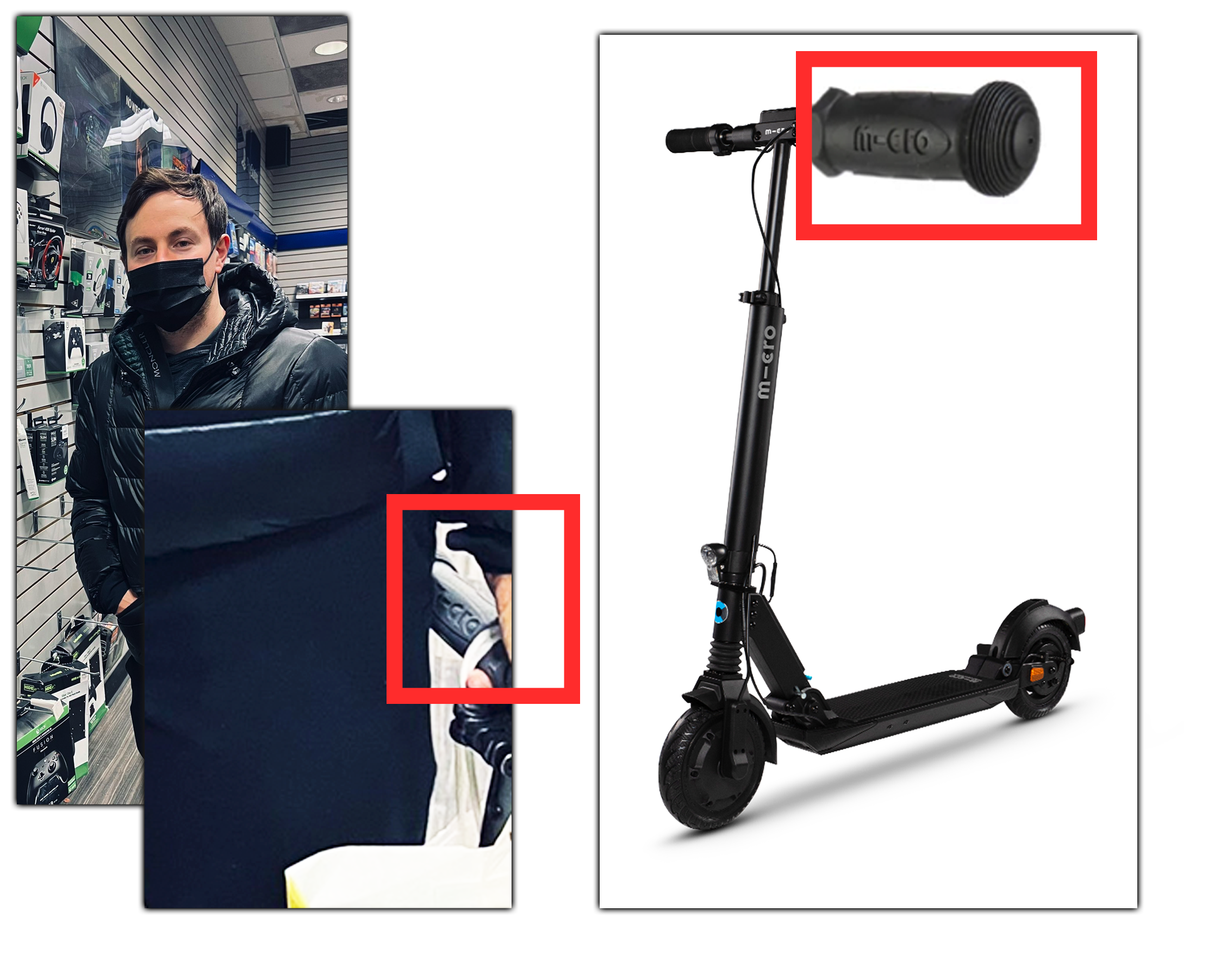 On Nov. 16, 2019, the Arlington County Board adopted regulations for Micro-Mobility Devices (e-scooters) that allow their use on sidewalks (with limitations), trails, and bike lanes, unless specifically signed or marked otherwise. It is possible that Ryan Cohen was breaking the rules by bringing it inside a GameStop.
The filter used appears to be similar to iPhone's "Dramatic Cool" set to about 30% with a boost in contrast to bring out the black in his fit.