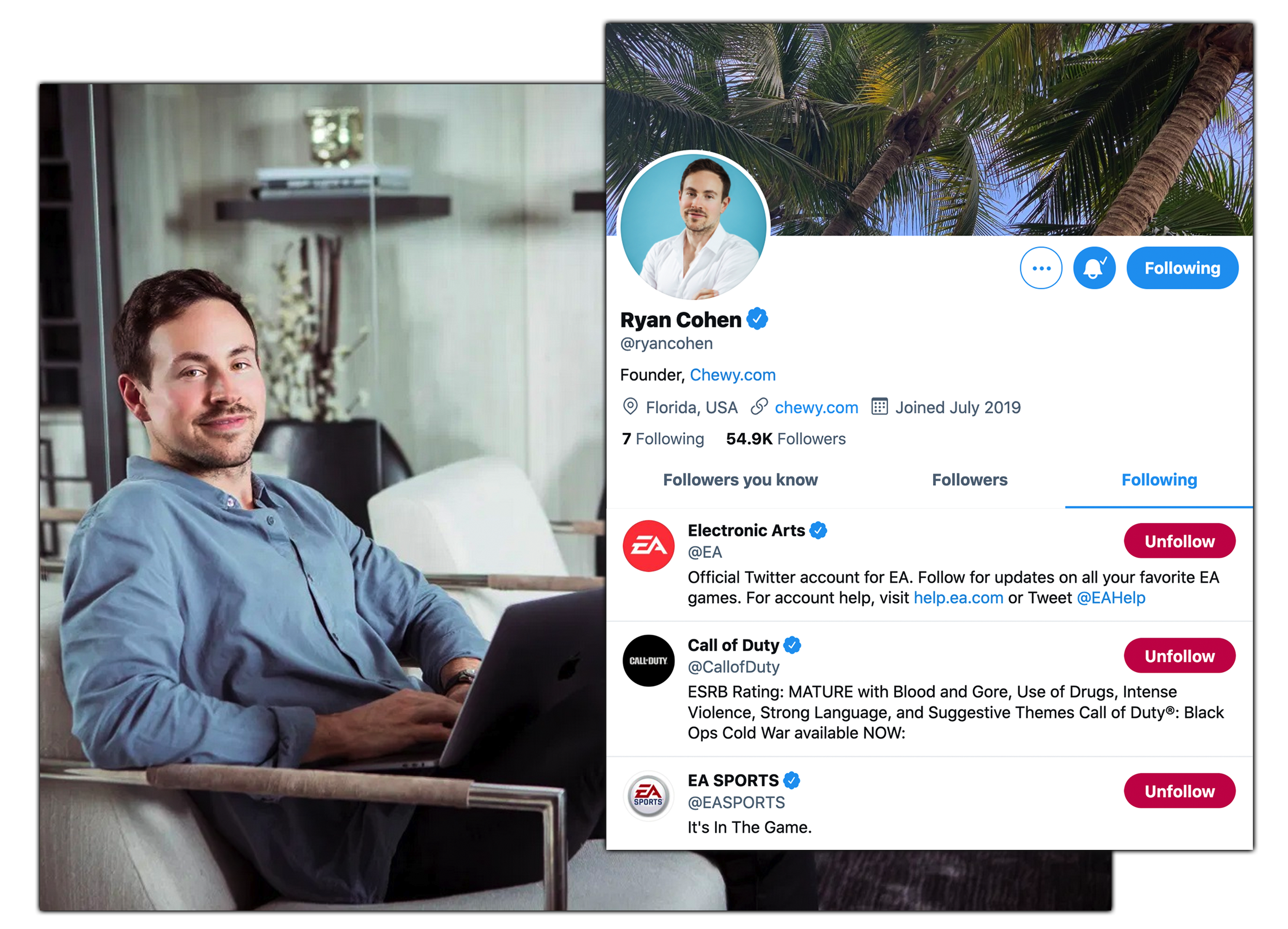 Looks like Ryan Cohen is trimming his Twitter following again. The Chewy founder has unfollowed Electronic Arts, Call of Duty, and EASPORTS, who he had added to the list on February 5th. Ryan Cohen has retained the followings of Steam, Xbox, and PlayStation, the largest gaming platforms today.
Alongside this, Cohen remains following Elon Musk, PCGamer, Geekwire, and GameStop.
We'll be sure to post an update when Ryan Cohen fills these open seats on his following with some new profiles.