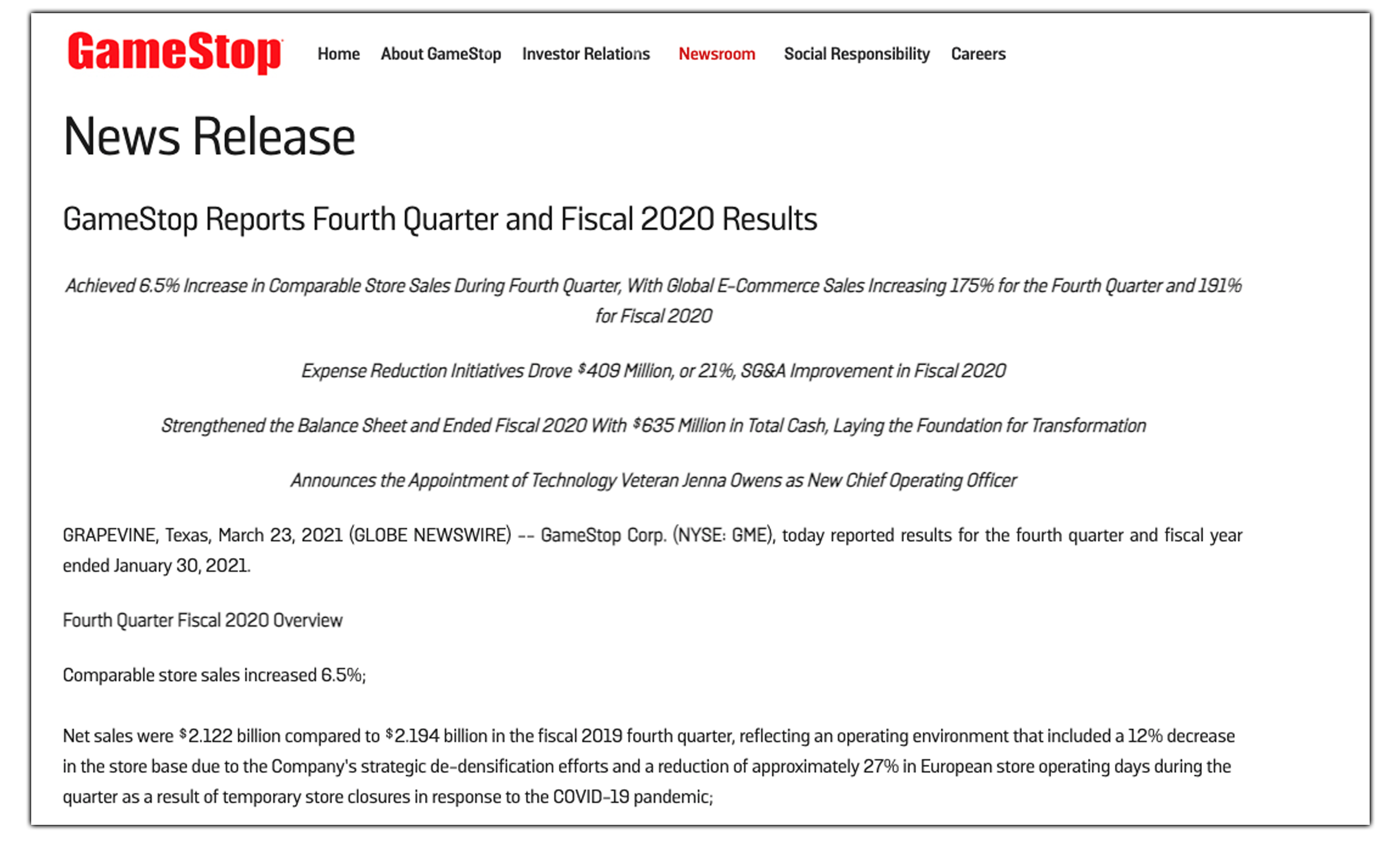 GameStop has reported the much-anticipated results for the fourth quarter ended December 31st, 2020 and fiscal year 2020.
Achieved 6.5% Increase in Comparable Store Sales During Fourth Quarter, With Global E-Commerce Sales Increasing 175% for the Fourth Quarter and 191% for Fiscal 2020
Expense Reduction Initiatives Drove $409 Million, or 21%, SG&A Improvement in Fiscal 2020
Strengthened the Balance Sheet and Ended Fiscal 2020 With $635 Million in Total Cash, Laying the Foundation for Transformation
Announces the Appointment of Technology Veteran Jenna Owens as New Chief Operating Officer
Global E-Commerce sales (included in comparable store sales) increased 175% and represented 34% of net sales in the fiscal 2020 fourth quarter versus 12% of net sales in the fiscal 2019 fourth quarter.
We'll be going more in-depth on these results shortly. For now, all eyes are on the conference call @ 5 PM ET. Tune in here.