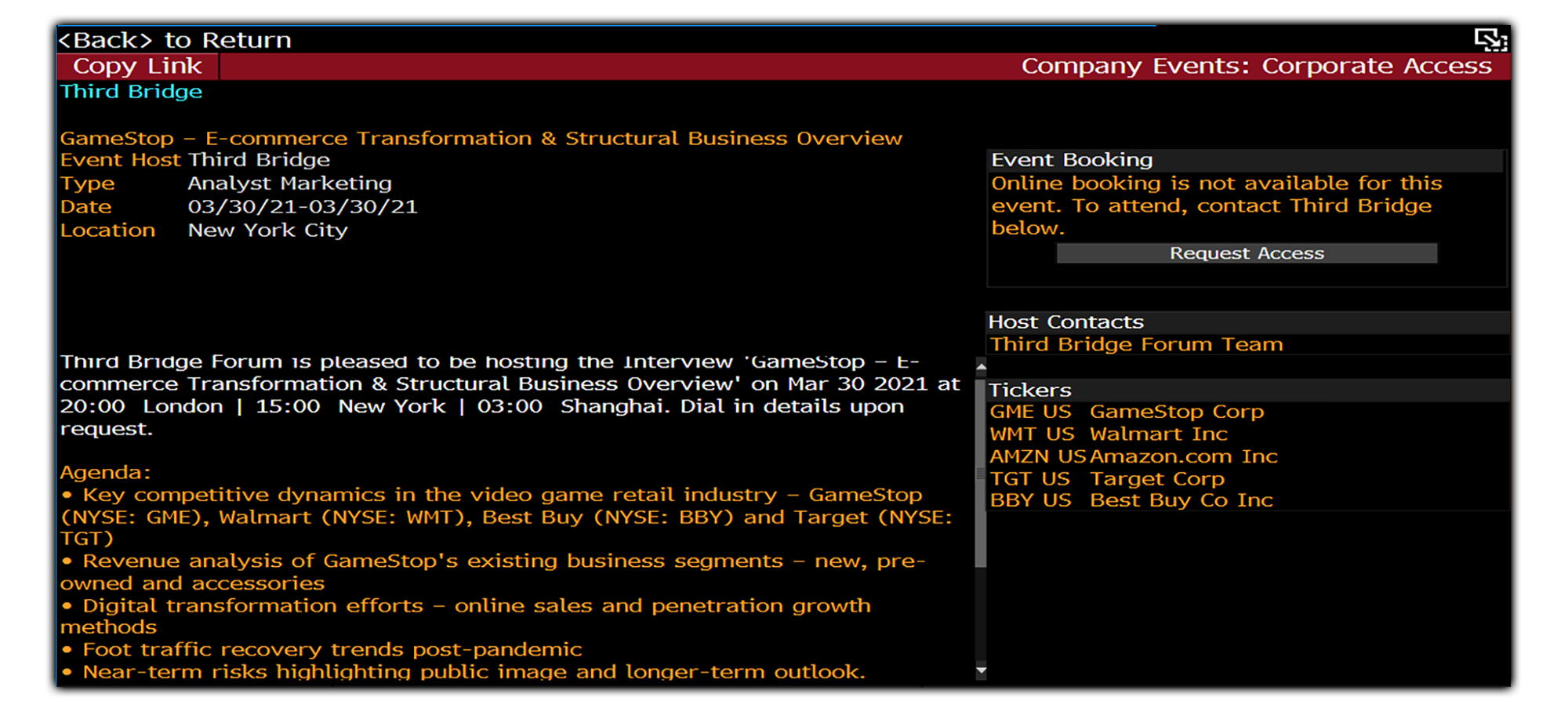 Revealed via Bloomberg terminal, Third Bridge Forum will be hosting the interview 'GameStop — E-Commerce Transformation & Structural Business Overview' tomorrow, March 30th, at 3PM ET.
The agenda reveals the discussion will focus around:
Key competitive dynamics in the video game retail industry — GameStop, Walmart, Best Buy, and Target
Revenue analysis of GameStop's existing business segments — new, pre-owned and accessories
Digital transformation efforts — online sales and penetration growth methods
Foot traffic recovery trends post-pandemic
Near-term risks highlighting public image and longer-term outlook.
This event will serve as a discussion for analysts to share their thoughts on GameStop's existing and developing retail experience alongside the greater video game retail industry. The spread of fear, uncertainty and doubt from some is inevitable. It is unknown whether or not an official from GameStop will be present, but it would be unprecedented.
When Gamestop announced their strategic multi-year partnership with Microsoft on October 8th 2020, the relevant Third Bridge Forum interview was not until October 21st, 2 weeks later. Knowing this, we can assume they will be discussing information that we already know, likely analyzing the most recent 10-K filing.
Constructive chatter amongst Wall Street about the future of GameStop is always welcome, and we look forward to hearing what viewpoints are shared.
Maybe Ryan Cohen will drop some news pre-market so they have something to chirp about.
April 7th 2021 Editorial Update: GMEdd has obtained a copy of the Third Bridge Interview transcript, and it is now available here.