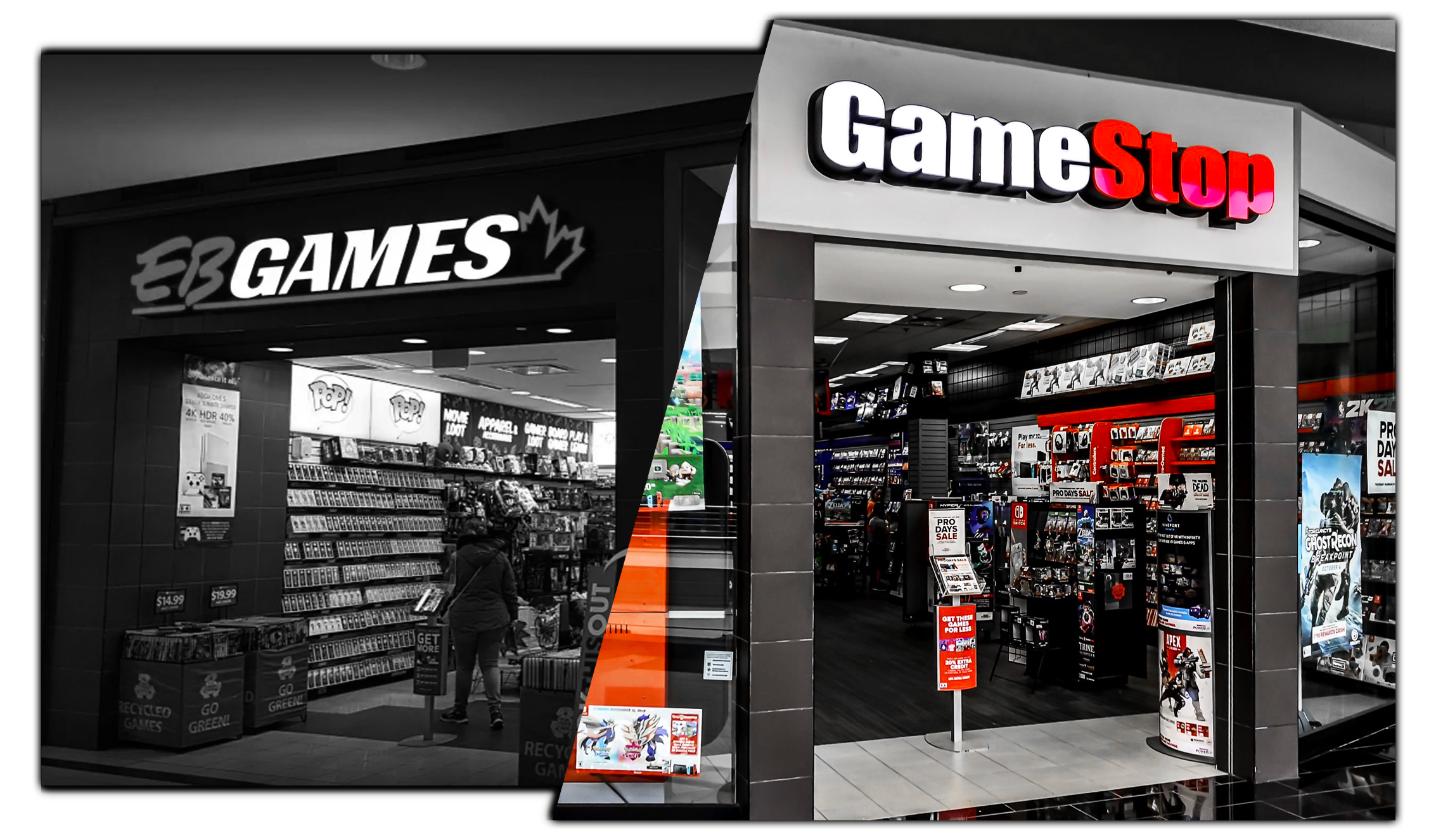 On Wednesday, July 28th, GameStop Corp. announced that the Company plans to rebrand existing and future EB Games in Canada.
By the end of this year, EB Games' Canadian locations and online store will assume the GameStop brand and name. The decision aligns with Ryan Cohen's plans to revitalize retail.
GameStop claims the rebranding follows feedback from valued customers and stockholders.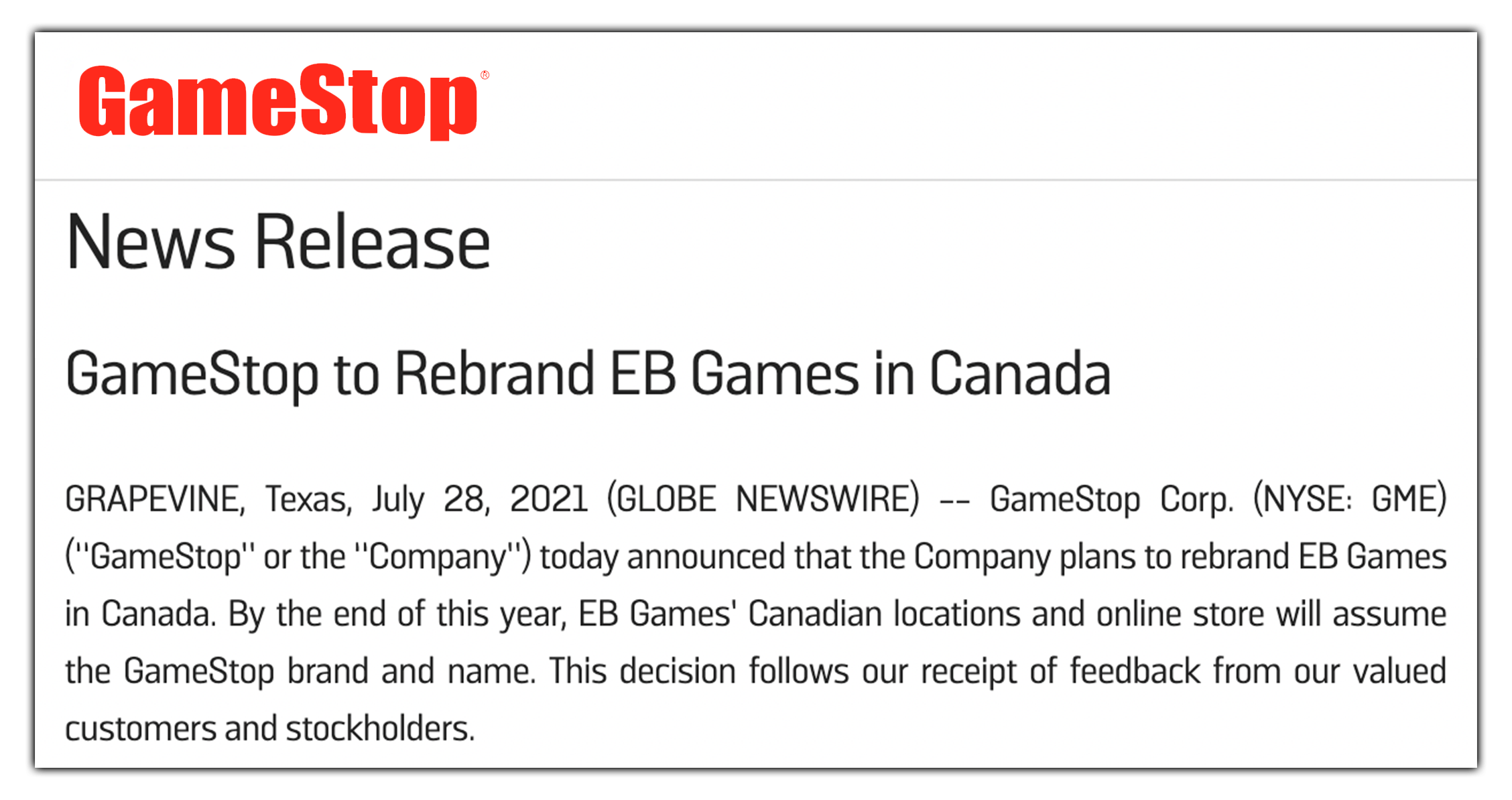 GameStop's News Release from July 28, 2021
GameStop's Annual Report reveals that as of January 30th, 2021, GameStop has 253 locations in Canada, making up 15.58% of their international store base.
GameStop Corp. has disposed of 46 brick-and-mortar EB Games locations in Canada in over a year, citing data from January 30th 2021.
On Sunday, GMEdd.com released a piece titled Ryan Cohen to Revitalize Retail, speculating that GameStop could use the stock market frenzy in January as the perfect consumer awareness campaign to rebrand international EBgames locations into GameStop stores.
The stock market phenomenon surrounding GameStop shares that shook financial markets in January 2021 can work as a groundwork for the perfect, free, consumer awareness campaign required to rebrand international stores, such as EBgames, into a cohesive GameStop identity. [GMEdd.com, July 25th 2021]
Source: GameStop News Release, GameStop Form 10-k