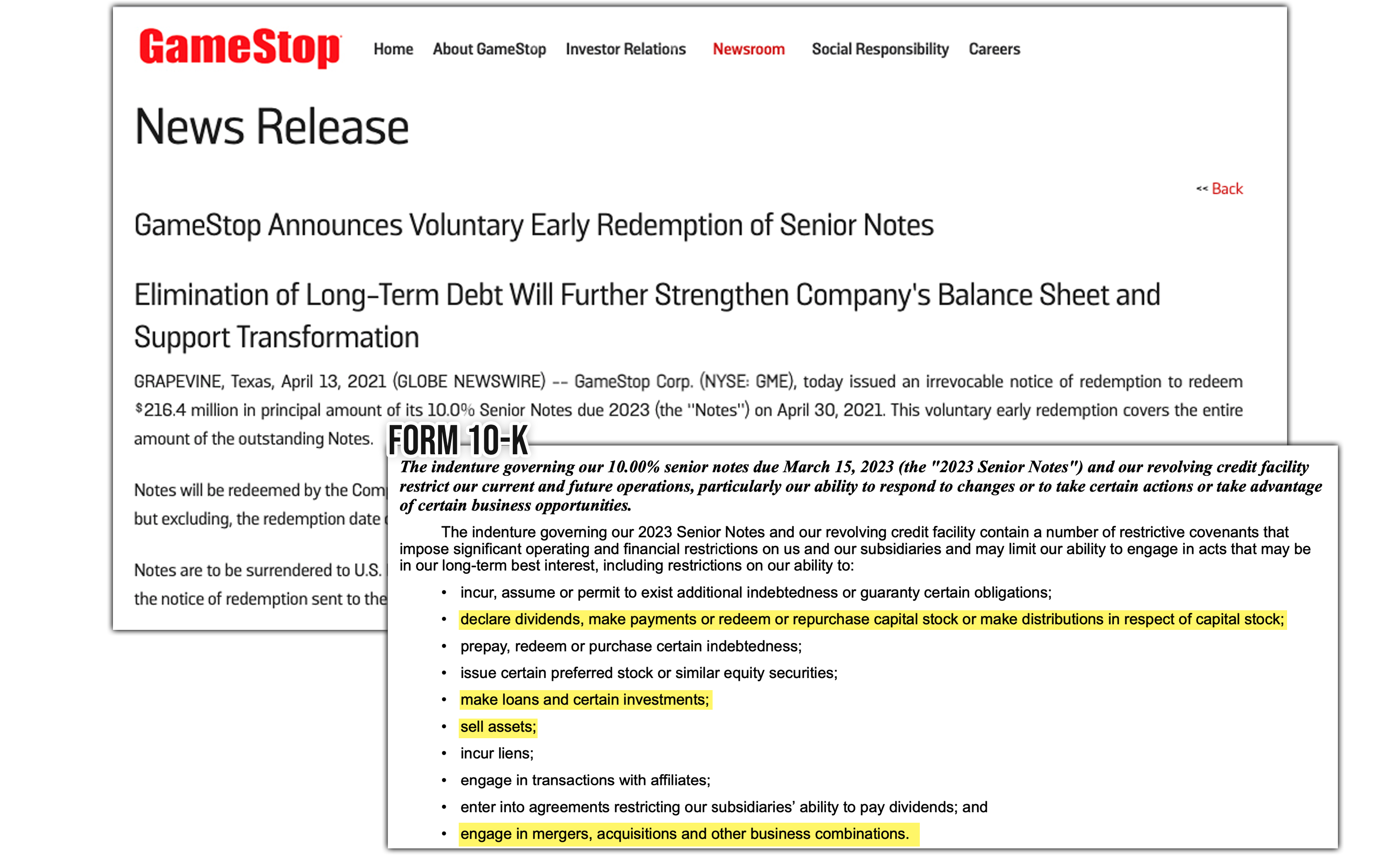 GameStop Corp. today issued notice of redemption to redeem $216.4 million in principal amount of its 10.0% Senior Notes due 2023 on April 30, 2021. This voluntary early redemption covers the entire amount of the outstanding Notes.
Notes will be redeemed by the company using cash on hand, at a redemption price of 100% of their principal amount, plus accrued and unpaid interest up to, but excluding, the redemption date of April 30, 2021, plus the applicable premium due to holders of the Notes in connection with an early redemption.
In GameStop's Q4 2020 Form 10-K filed March 17th 2021, these 2023 Senior Notes were cited as a restriction to the company's ability to take advantage of certain business opportunities, such as:
declare dividends, make payments or redeem or repurchase capital stock or make distributions in respect of capital stock;
make loans and certain investments;
sell assets;
engage in mergers, acquisitions and other business combinations.
With long-term debt to be eliminated by the end of this month (April 2021), GameStop will be free to declare dividends, repurchase stock, make loans, sell assets, engage in mergers and acquisitions, and more. This action enables the company to remain flexible while undergoing the transformation.