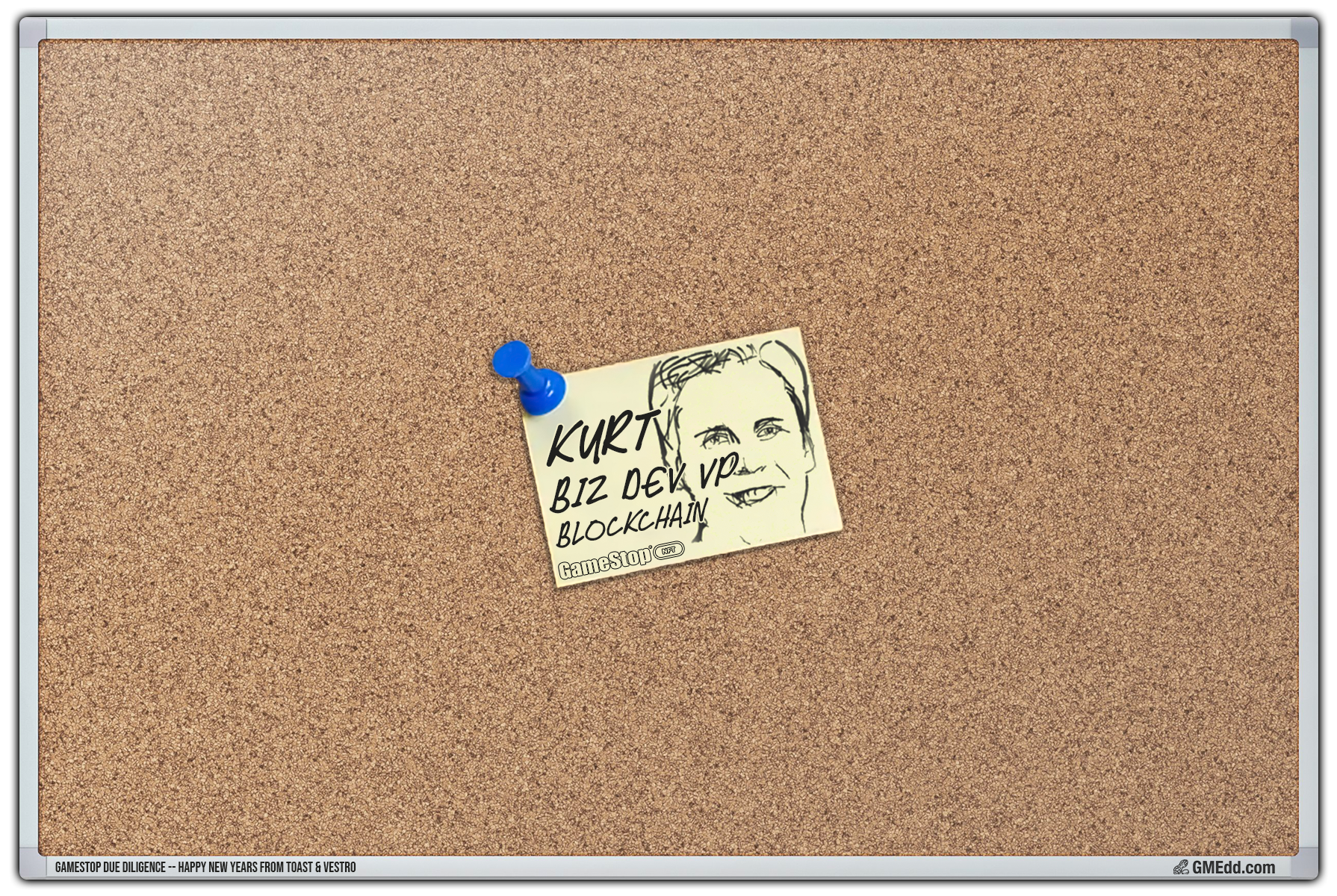 GameStop's Blockchain Division has continued to amass innovative talent, with the latest hire filling the unposted position of Vice President of Business Development.
On Tuesday, GameStop made a few changes to their NFT landing page for the first time since May, including a banner inviting creators to request an invitation to join the NFT Marketplace.
Today, GMEdd.com has taken note of the company's latest hire according to LinkedIn, Kurt Bierbower, a Blockchain and Cryptocurrency executive with Business Development experience at some of the largest FinTech, blockchain technology and cryptocurrency companies.
Kurt self-describes as well networked, with a "global, active rolodex at hundreds of cryptocurrency and technology firms," while being responsible for generating billions in new revenue/business opportunities across several industries.
Fingers in every pie
Kurt joins GameStop from GMO Internet, Inc. the largest internet infrastructure conglomerate in Japan with over 140 global subsidiaries.
In his Senior Vice President role he launched the U.S. regulated cryptocurrency and blockchain technical services division. This included "deal flow for the largest FX retail brokerage globally, the largest cryptocurrency exchange in Japan, a bitcoin mining operation, gaming platform, NFT platform and a regulated stablecoin issuer."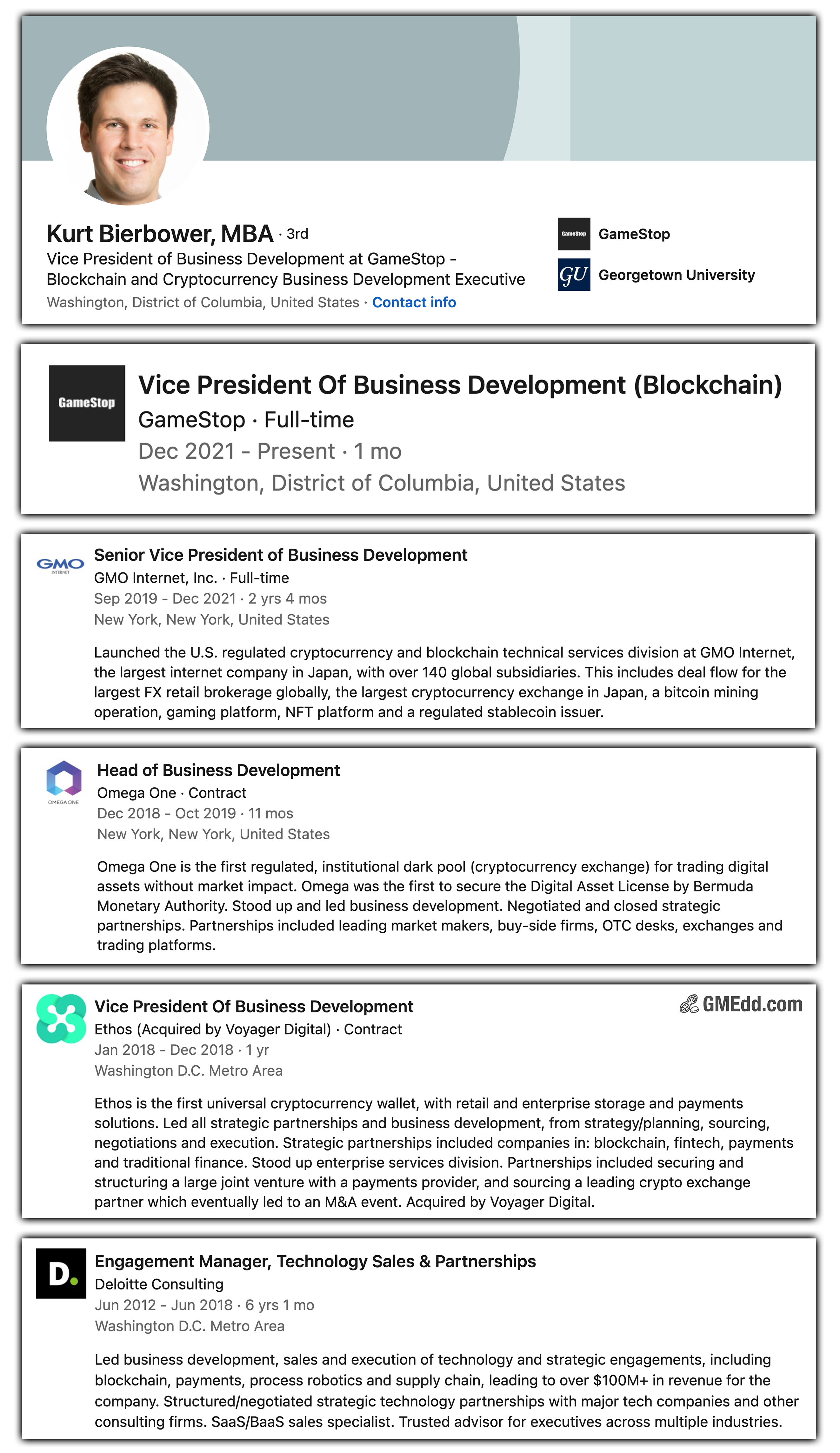 Kurt Bierbower's LinkedIn as of December 31st 2021
Prior to this, he was Head of Business Development at Omega One, the first regulated, institutional cryptocurrency exchange for trading digital assets without market impact. He negotiated and closed strategic partnerships with leading market makers, buy-side firms, OTC desks, exchanges and trading platforms.
Other notable experience includes a Vice President role at Ethos, the first universal cryptocurrency wallet, with retail and enterprise storage and payments solutions and a six-year stint with Deloitte leading business development, sales and execution of technology and strategic engagements, including blockchain, payments, process robotics and supply chain.
Getting people comfortable with digital money
In a March 2021 interview on CEL Bites (Celsius Network Podcast), Kurt was a guest to share on a new partnership he had structured and touched on topics around taking crypto mainstream.
"It's that next kind of baby step, getting people comfortable with essentially digital money."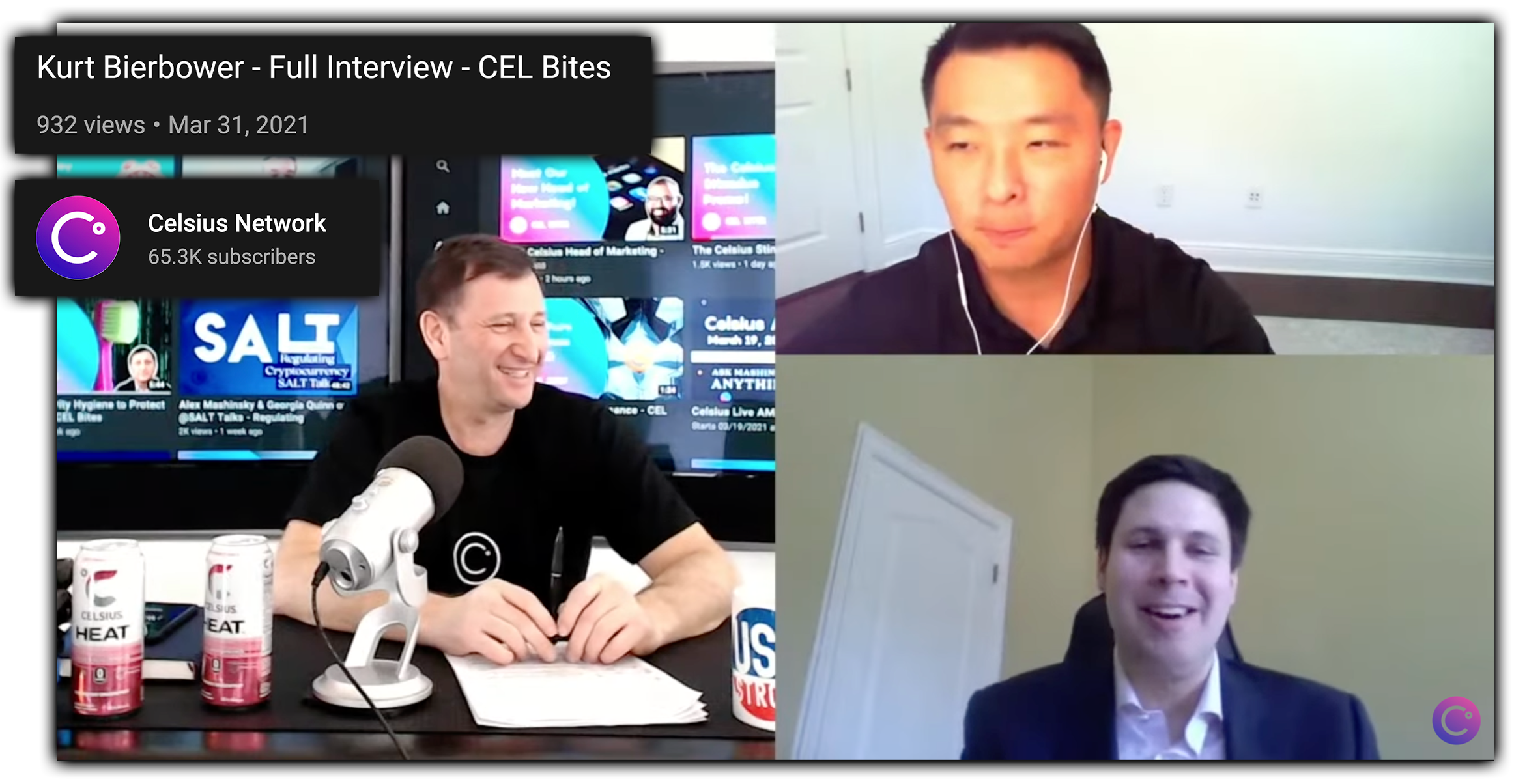 Kurt Bierbower on CEL Bites on March 31st, 2021
Throughout the interview, Kurt expresses his interest and involvement in both retail and institutional adoption of cryptocurrency, showing his wealth of knowledge on regulatory matters concerning the new technology.
"One of the biggest hurdles is getting people to understand how to set up a wallet… [to access a] whole other class of assets out there."
From what Kurt shares, and from what GMEdd.com has investigated online, Bierbower seems focused on the financial services crypto can offer, with less interest expressed in the NFT market, making his hiring by GameStop all-the-more intriguing.
Greater ambitions?
It is possible that GameStop's ambitions with Blockchain do not end solely with NFTs or the creation of just another jpeg trading marketplace.
While Kurt Bierbower's past includes working on both a blockchain gaming platform and NFT platform, his specialties stretch far beyond the low hanging fruit.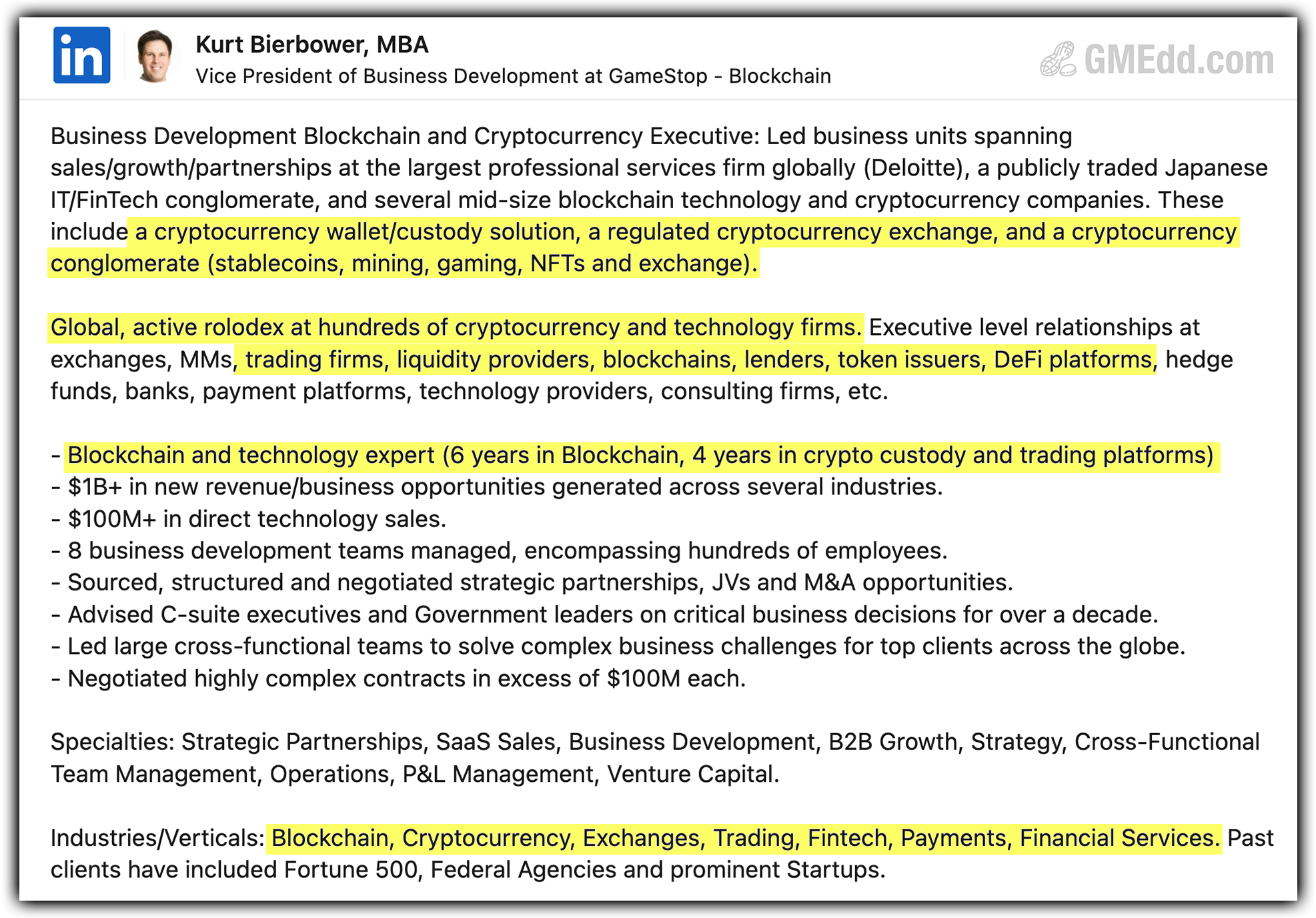 Kurt Bierbower's "About" as of December 31st, 2021
The full grasp of GameStop's NFT project(s) remains unknown, and speculative investors are longing to begin to see results in the new year.
What is clear is that Kurt's vast experience and ambitions in DeFi seems to have satisfied Ryan Cohen's November request for candidates who want to actually WORK.
Happy New Years to all of our loyal readers!
Sources: Kurt Bierbower on LinkedIn, CEL Bites on YouTube
Join GMEdd.com's Official Discord Server to chat about this article, GameStop's transformation, and more.
Editorial note: Since publishing, Kurt Bierbower has modified his LinkedIn privacy settings, leading our sources to now point to an archived version.