With 10 minutes to market close on Thursday, Ryan Cohen has shared his support for a fan's project to create a LEGO set of a classic GameStop store.
In what may signify a change of pace towards the GameStop Chairman's infrequent acknowledgements of retail investors, Ryan Cohen has linked to a fan-created GameStop Classic Shop on ideas.lego.com with the caption "I ❤️ this."
The Set
The "GameStop Classic Shop" LEGO set, which was generated by LEGO Ideas user MCHLN, was posted on July 6th and only recently began gaining traction on social media today.
An article titled, LEGO Superfan Pays Homage to GameStop in New Set Design by Sarah Kearns published by HYPEBEAST today may have also drawn Ryan Cohen's attention towards the project.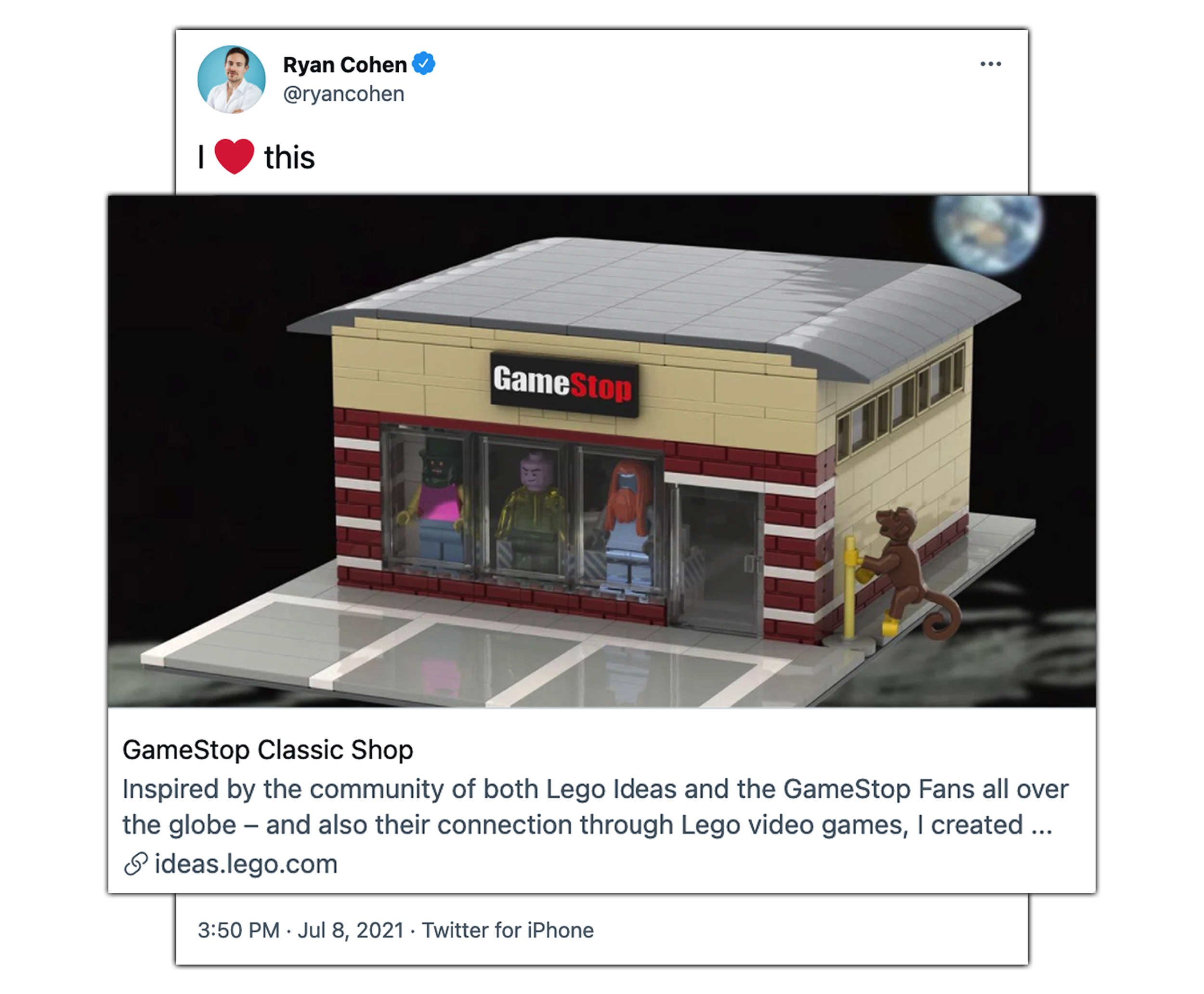 The designer that submitted the project to LEGO Ideas needs 10,000 supporters to move on to Lego's Expert Review Board, where it would then be considered for production.
Ryan Cohen's link bumped the set from only 295 supporters to over 1,000, immediately becoming one of the fastest-growing Ideas on LEGOs site.
Full of jokes
The set makes several references to GameStop's retail investor culture, including the Wallstreetbets guy holding a diamond in one hand, and a crayon in another, drawing a stock chart that resembles NYSE:GME's past… all while an ape watches.
The EXIT sign on the rear of the store is also green and crossed out, signifying the lack of an exit strategy among many investors, a line made famous by deepfuckingvalue.
Oh, and the GameStop is on the literal moon.
The Inspiration
The creator says that, while this is his first LEGO Ideas set, it is inspired by both the LEGO community and GameStop fans all over the globe.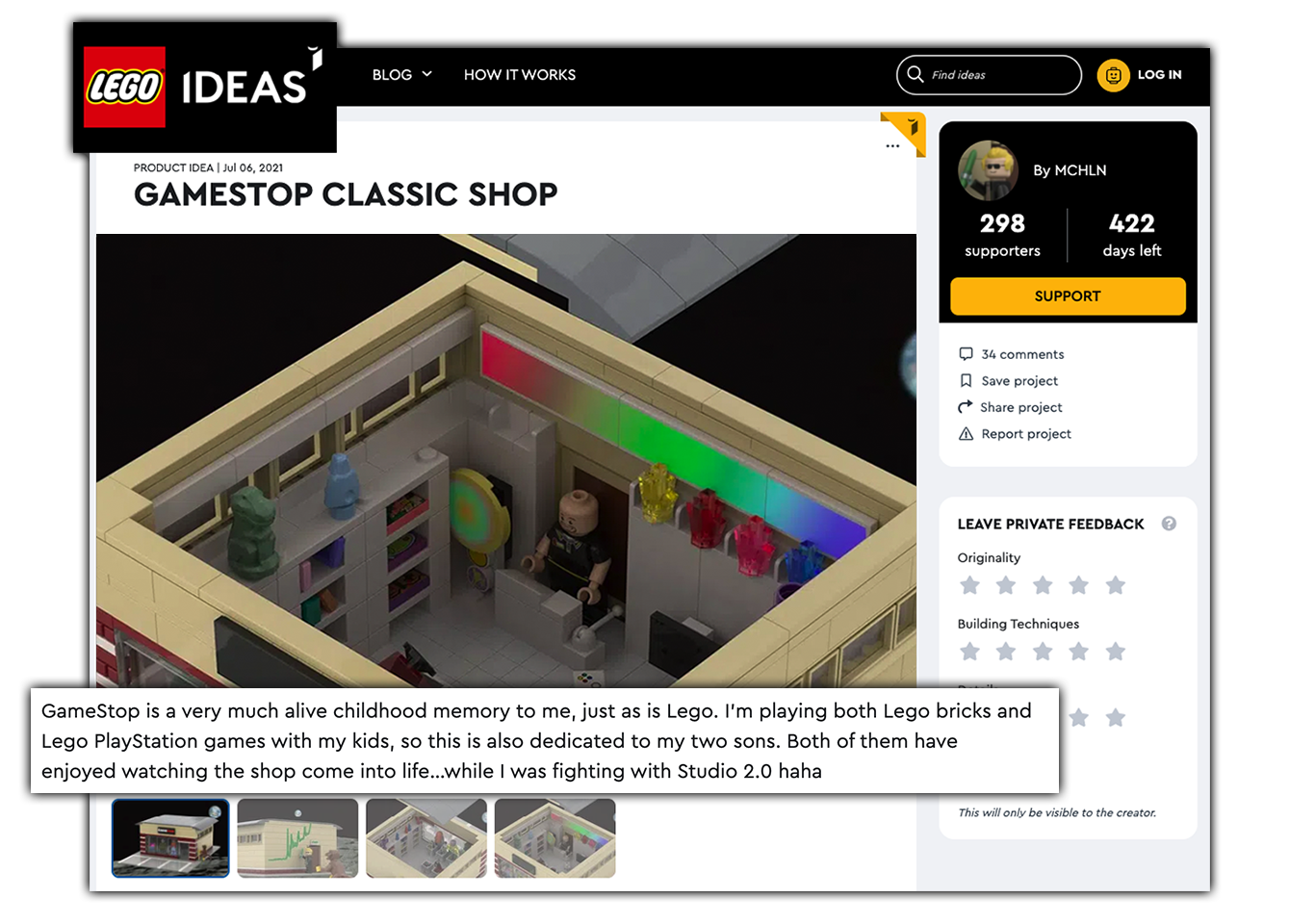 Inspired by the community of both Lego Ideas and the GameStop Fans all over the globe – and also their connection through Lego video games, I created a classic GameStop Shop. Hope you like it, maybe send it to the moon with your likes? The Set is supposed to release with five mini figures, one representative ape, and the graffiti on the backside.
Located by GameStop's Corporate Headquarters in Grapevine, Texas, is a Legoland Discovery Center just 12 minutes away. The Discovery Centres are smaller versions of the Legoland theme parks located around the world.
Check out the GameStop Classic Shop LEGO Ideas project page here.
Sources: Ryan Cohen on Twitter, LEGO Ideas, HYPEBEAST