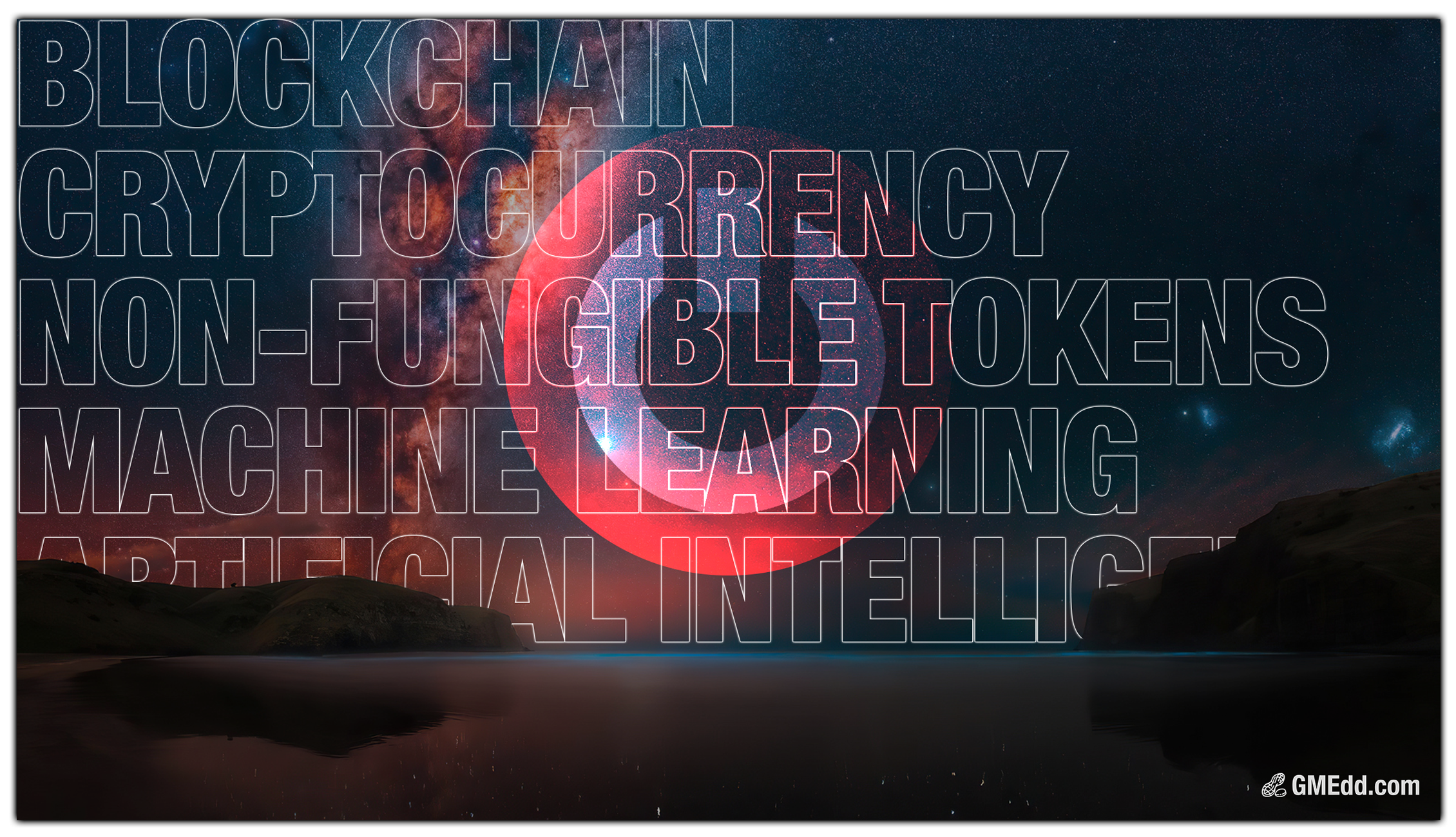 GameStop may be onto something. What does this job listing reveal?
In an otherwise typical job posting from April 8th, 2021, GameStop inadvertently expressed interest in the booming non-fungible tokens market, alongside blockchain and cryptocurrency.
The Analyst, Security is responsible for monitoring and maintaining data and platform confidentiality, integrity and availability in an enterprise environment.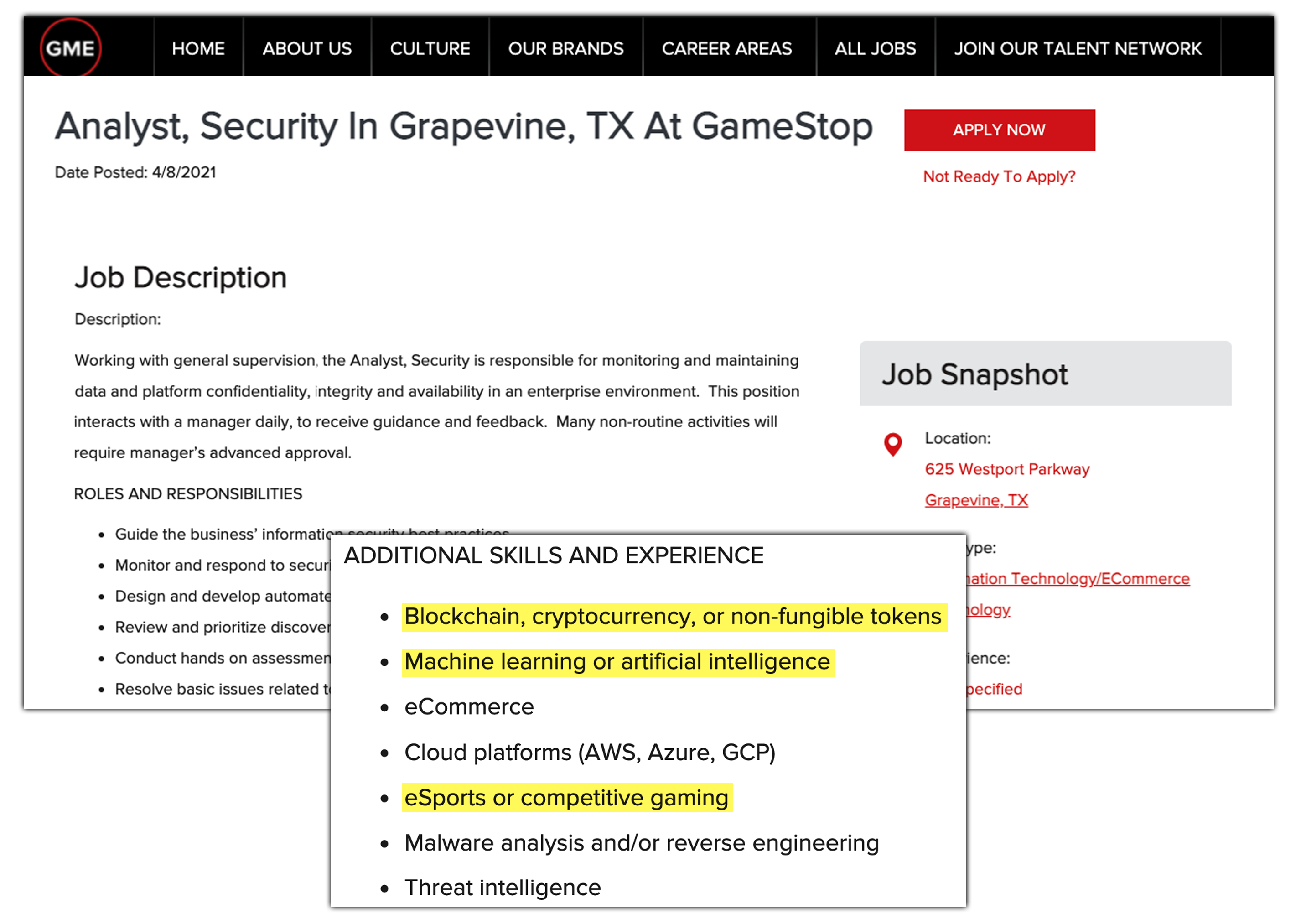 GameStop Career's Job Listing from April 8th, 2021.
Listed under Additional Skills and Experience, GameStop asks that applicants have experience in:
Blockchain, cryptocurrency, or non-fungible tokens
Machine learning or artificial intelligence
eCommerce
Cloud platforms (AWS, Azure, GCP)
eSports or competitive gaming
What could GameStop be building?
Any sort of NFT announcements, or even rumors, now result in massive catalysts for public companies. It is likely that Ryan Cohen knows this, and is possibly looking into the roles GameStop could play in this emerging industry.
Several weeks ago, stock market analyst and acclaimed author Tony Oz published a video detailing what effect he believes a GameStop NFT announcement would have on the stock price. This is pure speculation, so take it with a grain of salt, but investors may deem it worth a watch.
Take a look at the latest GameStop job listings and let us know if you find anything else worth noting.